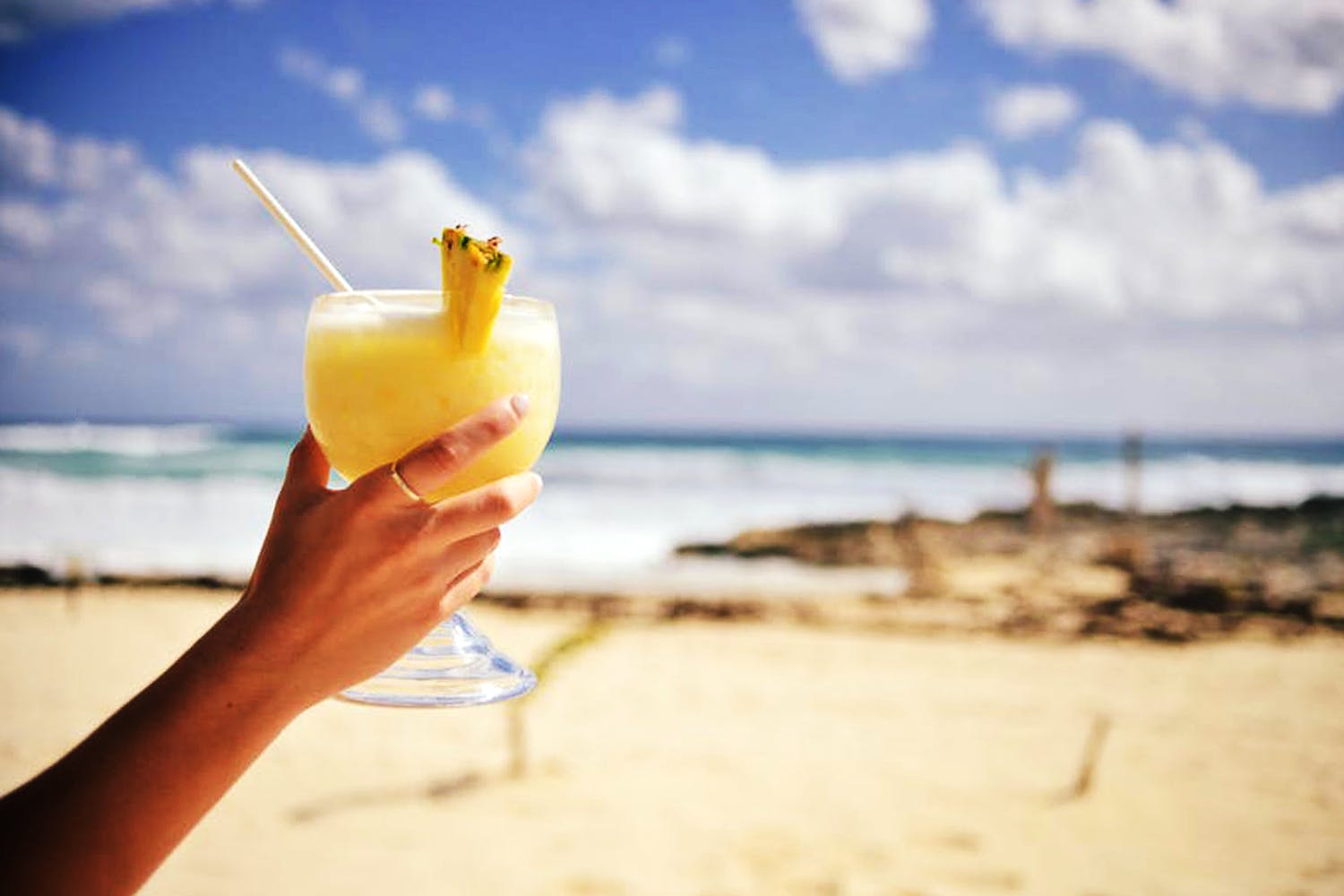 Classic Favourite: 7 Of The Dreamiest Pina Coladas In Kolkata
A potent refreshing tropical drink can remedy a wet blanket of a day like nothing else can. And what is more tropical than the classic pineapple and coconut concoction of pina colada? With new age cocktails doing the rounds, here's a list of 7 places where you'll find the dreamiest pina coladas in the town.
Serafina
Known mostly for its tasty Italian fare, we love the dreamy pina colada that Serafina serves.  Sweet and potent, it gets the creamy coconutty and tangy pineapple flavour balance just right. Served with a slice of pineapple in a brandy balloon glass, this one comes for INR 475.
Hard Rock Cafe
HRC's got several new and old classic cocktails on the bar, but we love to sip on their frozen pina colada on a mucky summer evening. With a good dash of white rum and served with crushed ice and an exotic maraschino cherry, this one is priced at INR 495.
Mainland China
Though mostly known for their tasty oriental food, next time you're here do try the pina colada. It's refreshing, slightly tangy and quite a bit on the creamy side. In fact, if you want to get more adventurous then try their other flavoured coladas — mango and berry.
Big Ben
A favourite haunt for beer lovers, Kenilworth's Big Ben is another of the city's drinking holes that still serves this classic drink. Made with coconut milk instead of cream, this one is light but definitely potent. Priced at INR 500, give this one a try next time you're there.
Bombay Brasserie
Though the food and the drink can make for a odd combo, their pina colada made with sweet rum and coconut cream, has a smooth creamy texture.
Myx
If you crave a tasty potent drink and there's party on your mind then head to Myx to try a heady pina colada. Airy and light with a good dash of white rum, it's just right for a post-work evening out.
Smoke Shack
What can get more better than spending a summer evening on a rooftop bar and sipping on a tasty tropical drink? Get to Smoke Shack to slip into this mood and try their yummy pina colada while chilling in the evening. Slightly heavy with the cream, this one comes priced at INR 500.
Comments