Make Memories With Bae: These Are All The Romantic Places in Kolkata You Need to Visit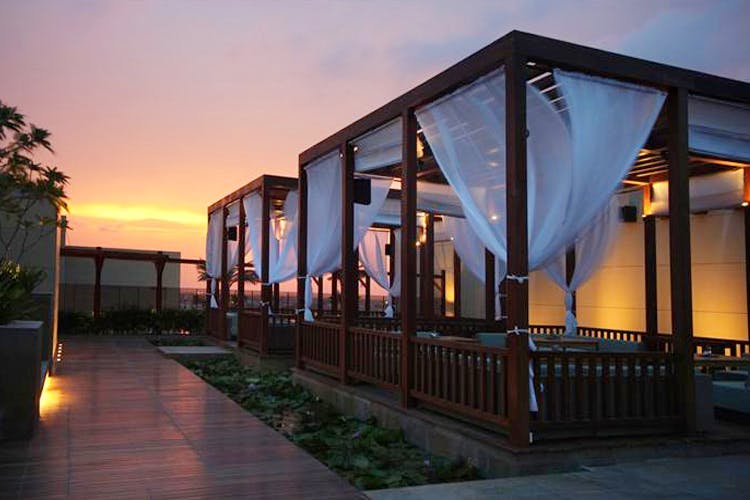 You and bae need some alone time? Ditch Victoria Memorial. These quiet and private places are totally romantic.
Abandoned Jetty By The Hooghly
This abandoned 'helipad' is not, strictly speaking, the most 'legal' romantic spot but for early-morning lovers, this jetty over the Hooghly beside Bidhan Ghat at Napier road gives you a picture-perfect view of the Vidyasagar Setu. Enjoy a romantic (but brisk) walk past the railway tracks to the helipad to watch the sunrise over the river. Breakfast picnic plans anyone?
Subhash Sarovar
Waterside long walks – what could be more romantic? Enjoy a calming walk surrounded by a canopy of trees, the chirping of birds and the rippling water of the lake. Subhas Sarovar, just off EM Bypass, is a hidden gem in the middle of the chaos of the city. Escape to the huge lake which is secluded by the over-arching trees surrounding it. Settle down on one of the benches around the lake to whisper sweet nothings to your loved one. It's 73 acre of natural beauty to play backdrop to your romantic evening.
Elliot Park
Ditch the crowded Victoria Memorial, Elliot Park is just around the corner from there (opposite St Paul's Cathedral) and is an epitome of greenery and privacy. Entry is free and you get to enjoy pretty fountains and lush greenery. There are also guards who patrol here, so it's pretty safe. Occasionally, the grounds also host events and concerts for nominal entry fee in case you want a budget evening out.
Millennium Park
This park along the strand is a perfect spot for an eventful date. Packed with vendors and families, it's very safe and secure. Get gorgeous pictures looking out on to the river. There are also a handful of rides (it's considered the city's first amusement park) – a perfect excuse to grab bae's hand. Grab a seat under the round benches covered with 'permanent umbrellas' in case it starts to rain.
Eco Park
The 480-acre property is not only a hotspot for power-packed activities (they even have couples 'duo' cycling to heat things up) which are a great ice breaker for a first date, but for all the 'seasoned couples, there are enough and more quiet spots away from the prying eyes of judgemental uncles and aunties. Take advantage of the long car drive there as a build-up to the romance! Entry is for just INR 20 but you need to pay additionally for every activity.
Mrs. Magpie
This adorable café is the perfect backdrop to your romantic cuppa. Pick a cosy two-seater table in the corner and share sweet nothings over their signature hot chocolate and delectable cupcakes. They even have sharing platters so you can make a date out of high tea.
Rabindra Sarobar
A romantic list on Kolkata cannot be complete without the Lakes where lovers of all shapes, sizes and sexual preferences find privacy and acceptance. After extensive maintenance work in the recent past, the lakes are as beautiful as ever. You might want to watch out for the mosquitoes particularly in the monsoon evenings, and they can interrupt your alone-time.
Comments