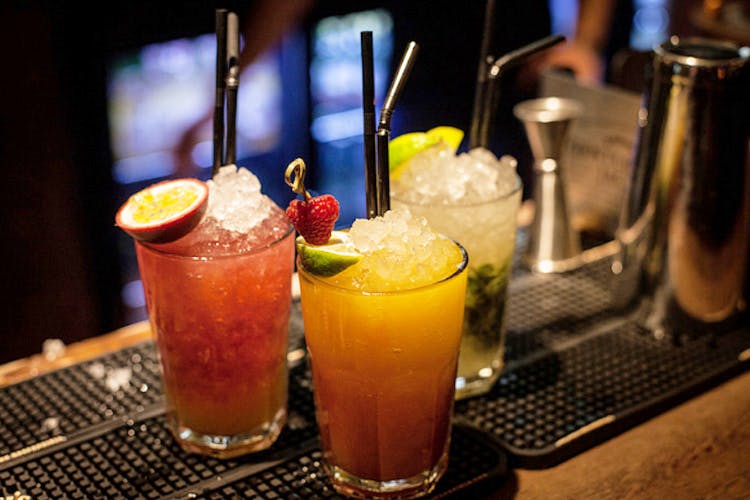 Don't Prefer Alcohol? Head To These Places For A Wide Selection Of Mocktails
Not much of a drinker? Then, check our list of places where you can get some of the best mocktails the city has to offer.
Raize The Bar
For those of you who do not prefer alcohol, try the mocktails at Raize The Bar. We loved Lonely Planet that has raspberry, guava, peach, elder flower and lemongrass. The Liberian Peninsula that has orange juice mixed with Tabasco sauce, mint and topped with sliced orange is also a must-try.
Spice Kraft
This place in Ballygunge is a must-visit for all non-drinkers. They have something called Molecular Mocktails where your favourite drink is turned into edible bubbles using the technique of speherification. Once you pop them into your mouth and bite, you'll enter a whole world of flavours to soothe your senses. They have papdi chaat and pani puri flavours too!
OTT - Over The Top
A rooftop lounge located in Park Street, OTT does some amazing mocktails in different flavours. Try the Green Eyed Monster (combination of green apples, passion fruit with lime and sparkling water) or the Chocolate Liquor Shake that is basically a blend of almond, coffee and chocolate with cardamom.
Blue Mug
This pretty cafe in Jodhpur Park offers a wide selection of mocktails from mojitos to ginger-ale and the like. We particularly loved Shirley Temple (a blend of vanilla ice-cream, mixed fruit juice and blue curacao syrup) and Yuzu Elder Flower Spritz (yuzu syrup mixed with elderflower and citrus).
Scrapyard
Scrapyard in Camac Street has a limited but pretty amazing selection of mocktails perfect for all you non-alcohol drinkers. Try the Crazy Navel - mix of orange juice, peach syrup and grenadine - or the Pink Paradise Mojito that has litchi crush, lemon juice, mint leaves and cranberry juice.
Ask Devyani a question