Plan A Weekend Getaway At This Gorgeously Rustic Hotel 40 Mins Away From Kolkata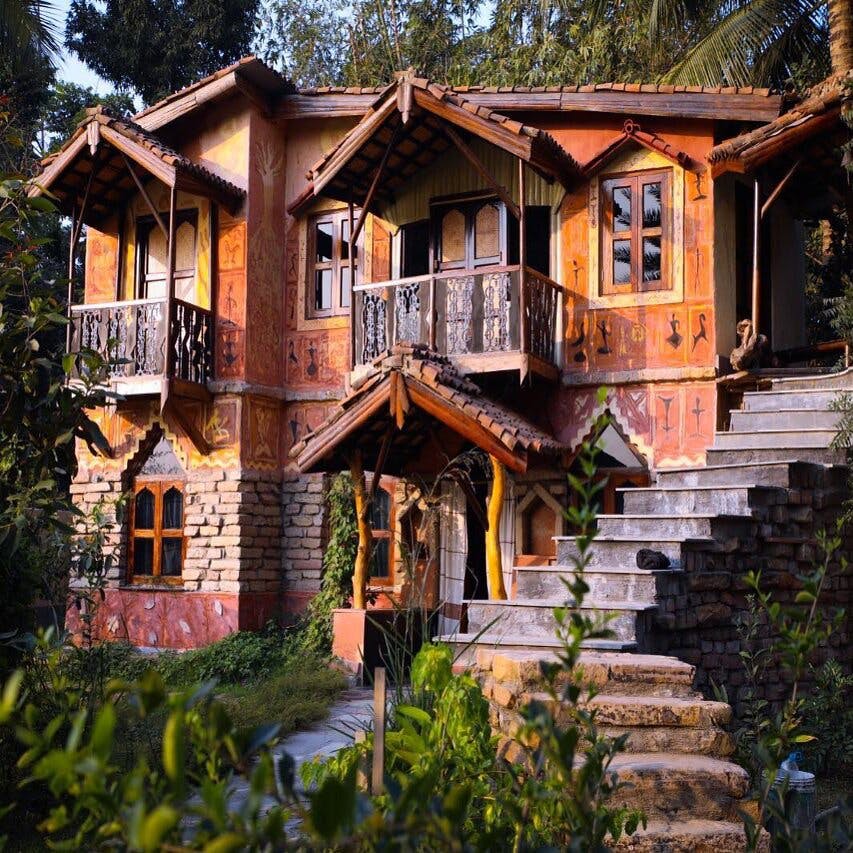 Great For
Immersing In Nature, Quiet Time, Birdwatching
What Makes It Awesome
Looking for a quiet getaway for the long weekend? Head to Jalpath – a hotel with all the urban comforts but with rural vibes and tons of greenery.
Ever imagined scenic beauty, bright leafy greenery and a room overlooking a pond just an hour's drive from the city? Jalpath gives you all that and more. Plan the perfect weekend for your family and friends to have some alone time without the hassle of travelling far out of Kolkata. It's so lush and green, it'll give you the illusion of being inside a secret garden. The hotel gives you a homey feel with sloping tiled roofs and carefully designed windows. Unwind and disconnect from the world in their tastefully decorated rooms with low lying traditional furniture, tribal and indigenous décor and rustic crockery.
That's not it. You can even try your hand at a variety of creative activities like pottery, weaving, wood carvings and dokra art. If you are an artist, this place could serve as the perfect retreat for you to escape the chaos and revel in the serenity while you practise your art.
You can even book the entire property, from the outside seating area to the tasteful low-seating dining area, and have it all by yourselves. They have an attached kitchen too if you're in the mood to whip up some culinary treats.
What Could Be Better
They have no TV or WiFi. The idea of having no TV and WiFi terrifies all of us (what if Beyonce drops a new album or we haven't updated our Insta-stories?!) but Jalpath's quietness and serenity will let you have some much-need alone time.

Pro Tip
Jalpath is located on the way to Basanti – the gateway to the Sunderbans. It's easily accessible by road. Drive on Basanti highway from Science City towards Bamanghata, take right from the bridge over a canal before reaching Bamanghata.