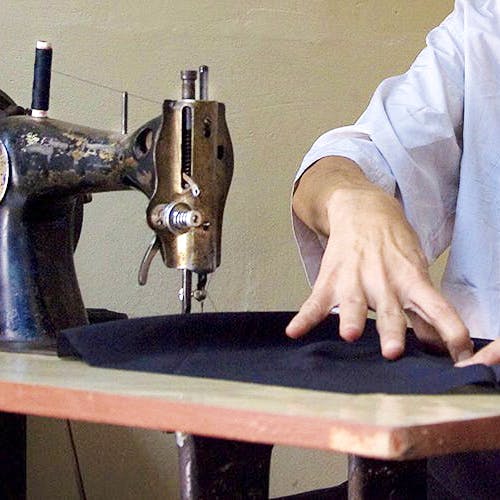 A Stitch In Time: Get Your Clothes Tailored To Perfection From These Most Loved Tailors In Town
If there is one number you should have on your speed dial, it is that of your favourite local tailor because when the malls or readymade garment stores fail to deliver on that perfectly fitting blouse or lehenga, you will only have these magic makers to turn to. Here's our handy list of the most popular tailors in town.

Manohar
Located right at the junction of Triangular Park, Manohar Tailors is known for their designer cuts, prompt deliveries and affordable rates. Their super-efficient and skilled tailors make the perfect lehenga-cholis, full-flare anarkalis and suits with palazzo pants. Some of them have an experience of over 40 years in tailoring!
V-Cut
Known as the 'blouse experts' in Kolkata, V-Cut can deliver that perfectly fitting blouse in any fabric of your choice, be it chanderi or georgette. Their sartorial skills are unmatchable when it comes to blouses. They can help you try out newer and different cuts for your blouse namely princess, sweetheart, halters, corsets or even Peter-Pan.
Warp and Weft
As the name suggests - Warp & Weft houses handloom sarees and also specialises in tailoring designer blouses that go well with the sarees. Perfect place to hit up a couple of months before Durga Puja starts.
Ganga Jamuna
At the far end, behind a large wooden table, Alom bhai artfully snips away at a fabric with a pair of iron scissors, a measuring tape around his neck, and glasses that have slid to the tip of his nose. This old haunt in Hogg Market has a stellar reputation of reproducing designer dresses at astonishingly low prices.
New French Ladies Tailor
Wedding coming up? Head straight to this tiny shop situated amidst the chaos of New Market, who are known for designing and tailoring bespoke gowns and lehengas for D-Day. From blouses to salwar kameez to kurtis, they will stitch an entire wedding trousseau for you.
Ladies' Own Tailors
One of the oldest and most reputed tailoring shops. All your sartorial requirements, whatever the style, pattern or fit will be taken care of in the most efficient way possible. Also, they are well-known for catering to urgent requirements and delivering on time.
Das & Co
Das and Co. are is a popular haunt for ladies living in central Kolkata. From trendy blouses to extravagantly ornate lehengas to beautifully patterned kurtis, this shop does it all.
Glamour Boutique
The tailors here take their time to stitch and deliver, so do not go to them if you are in a real hurry. Although slow with their work, they are super efficient in paying great attention to detail resulting in a garment that rarely needs to be brought in a second time for corrections.
Comments