10 Popular Places You Must Travel To When In Bengal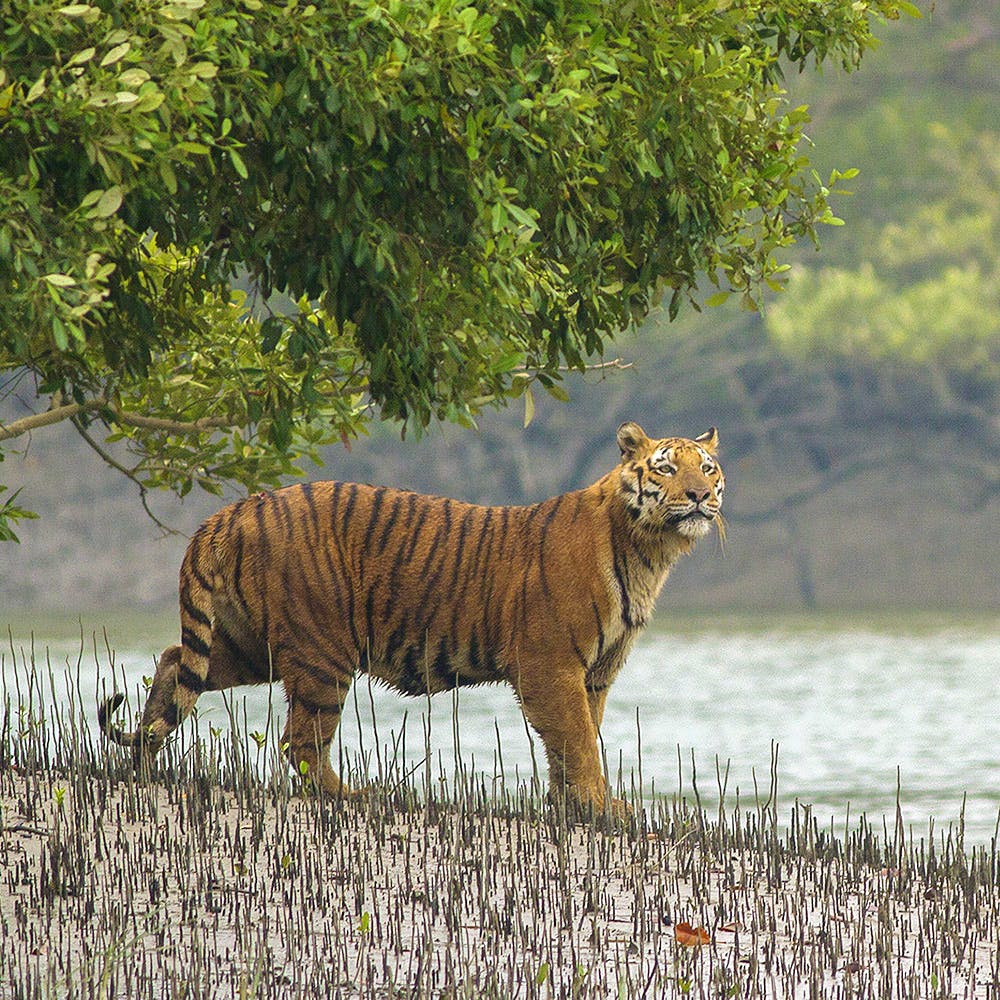 Dive into the rich cultural heritage and mesmerising scenic beauty of Bengal by visiting these 10 popular tourist hotspots.

Sundarbans National Park
Mangrove forest cover, rich flora & fauna and Royal Bengal Tigers; need we say more? Put this UNESCO World Heritage site covering over 10,000 sq kms of rich ecological diversity on your bucket list now.

Henry Island
Henry Island is a quaint beach at an easy 4-5 hour drive away from Kolkata. It is all about long stretches of golden sand, red crabs and picturesque views making it a tourist hotspot. Craving a beach getaway? Henry Island is your answer.

Hazarduari Palace
The Hazarduari Palace (translates to a palace with a thousand doors) is one of the major tourist attractions of Murshidabad. Once a site for holding the 'Durbar' (meetings of the Nawabs), it is now a museum housing priceless relics that will give you a peek into the Mughal lifestyle.

Sandakphu
Head to Sandakphu for mesmerising sunsets, quaint villages and views of the highest peaks in the world - the Mount Everest, Makalu, Lhotse and Kanchenjunga, which is also known as the sleeping Buddha.

Mukutmanipur Dam
Bordering one of Asia's biggest earthen dams, Mukutmanipur is nestled between the Kumari and Kangsabati rivers. Take in the laid-back calm of this serene town with lush green forests, clear blue waters and rolling hillocks.

Jaldapara National Park
Spiral into mother nature's lap at the Jaldapara National Park. Located in Dooars region, it was declared a sanctuary in 1941 for the protection of the one-horned rhinoceros. The river Torsha flows through this rainforest. Today, it has the largest population of one-horned rhinos in West Bengal.

Visva Bharati University
There is history in every corner of this prestigious university founded by Rabindranath Tagore. Be prepared to get overwhelmed by the sheer length and breadth of the campus and the richness of heritage it encompasses. Don't miss this one.

Tiger Hill
Climb up the Tiger Hill for panoramic views of Mount Everest and Mount Kanchenjunga together. Located at a height of 8,482 feet above sea level, it is the summit of Ghoom, the highest railway station in the Darjeeling Himalayan Railway (a UNESCO World Heritage Site).
Coronation Bridge
On a road trip to the hills? Be sure to stop by the Coronation Bridge. Located in Siliguri, it is one of the few remaining spandrel-arch bridges (an architectural design dating back to the Roman Empire) in the country. The bridge offers panoramic view of the sparkling blue waters of Teesta river flowing underneath.

Botanic Garden
One of the favourite tourist spots in Kolkata, you must go to the Botanical Gardens for the 255-year-old Banyan Tree it houses. From a distance, it looks like a forest with individual trees. But the 'trees' are actually aerial roots – around 3,600 of them! It is also called the 'Walking Tree' because it is increasing or `walking' in the direction of sunlight.