The information in this post might be outdated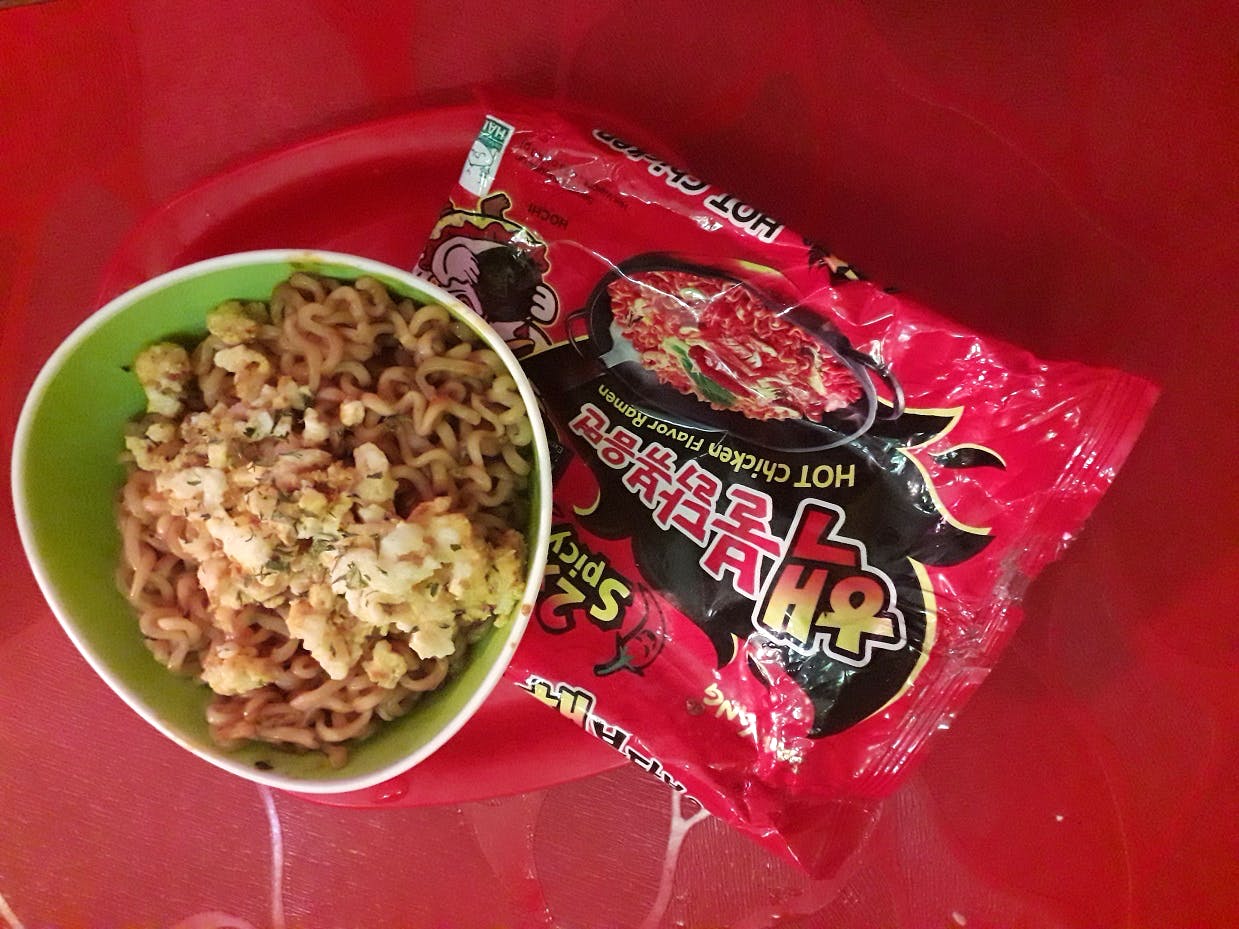 Get Your Shin And Nongshim Ramen All The Way From South Korea At This Bijoygarh Cabin
Shortcut
With the growing love for Korean Pop music and drama, we can't keep ourselves alienated from the Korean culture anymore. Leave aside the music and drama for a bit and try their food. We've found a nice little eatery serving the most delicious Korean food - Pothead Cabins!
What Makes It Awesome
Pothead Cabins, located in an alley right beside the Bijoygarh main road, opened in the month of February and is managed by young owner, Lionel Leblond and his team of joyful friends-turned-coworkers. This Rasta-themed cabin has a spacious seating area of just 16 people in one go with a foosball table outside to keep the awaiting ones busy. We love their special fire ramen noodle challenge (a global phenomena which had stirred up the web a year ago) - finish up a bowl of their 2x spicy Korean fire noodles in one go without any cooler and you get a mojito free and your name on the winner list. They serve Shin and Nongshim brand noodles.
They also have a dedicated menu focusing on other food items as well starting with burgers and sandwiches and impressive mojitos. While the pocket pinch can go up to INR 300 for two people, don't forget to carry your student ID for a 15% discount.
We recommend you to try their strawberry and jasmine green tea, if you are a tea lover.
Pro-Tip
If you want to have good food on a budget, go for their combo options.
Comments