Pou Chong Has Introduced Pork Roast & We're Drooling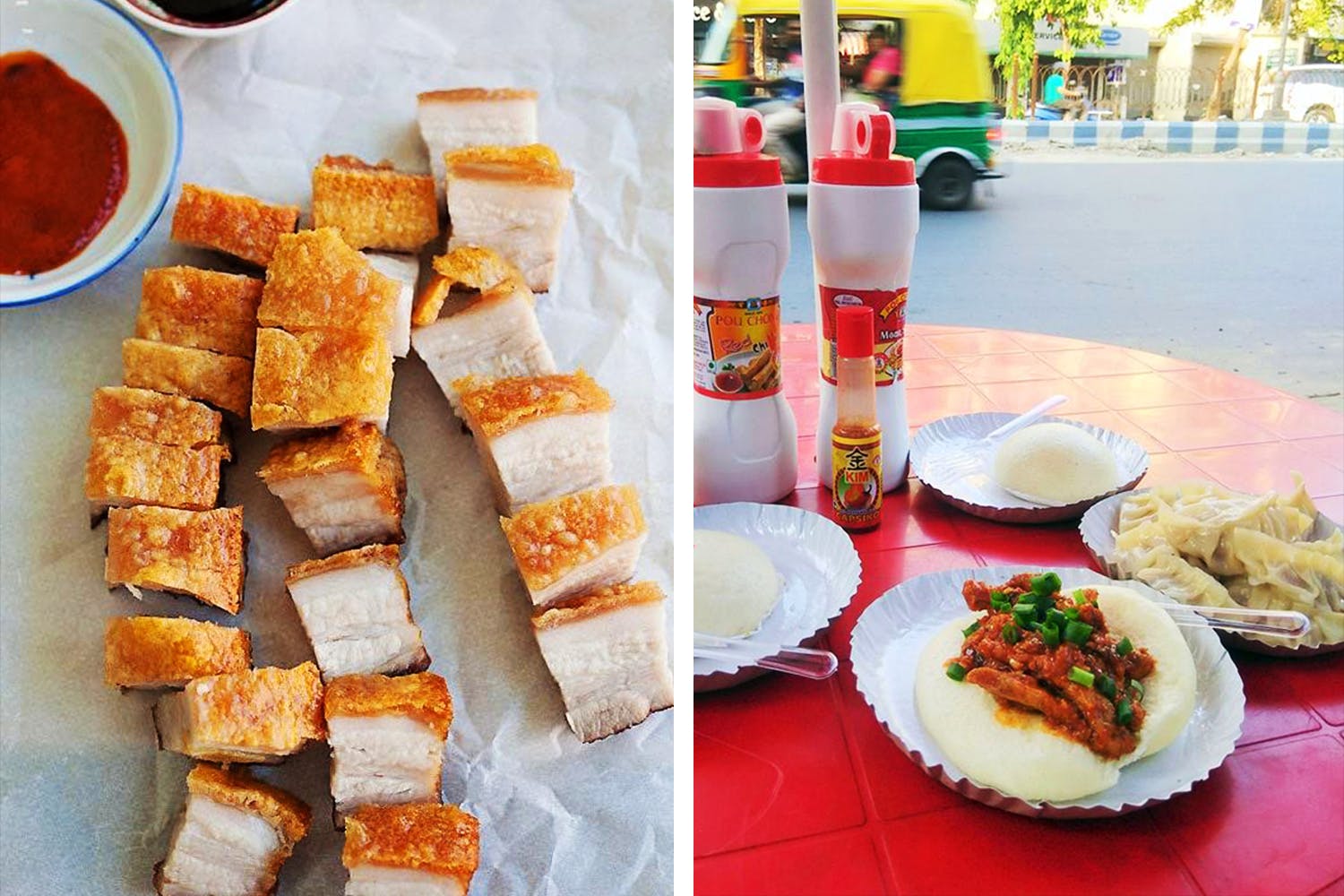 Shortcut
Kolkata's legendary Chinese food products brand Pou Chong has just introduced juicy pork roast and it's crackling!
Tell Me More
Pork roast made the Mandarin way is up for grabs now, and you'll find it nowhere else but at Pou Chong's outlet in Kasba. Kolkata's legendary Chinese food products brand has just introduced this delicious item which has  fried crispy skin on the outside and tender juicy meat inside, all marinated in Chinese spices and sauces.
Have it just like that or tossed in different Chinese sauces. If you like it hot then go for Schezwan or hot garlic. For mild heat, ask for it to be tossed in honey sesame or in hoisin sauce.
To make the most of the awesome flavours, have it with a side of plain bao (available for INR 20 each) or with steamed rice.
A plate of pork roast is priced at INR 150. But if you are still left lusting for more, you have to give Pou Chong's new pork rice dumplings a try. Made with sticky rice, pork slice and a slice of duck egg, this one comes wrapped in a leaf and is a meal in itself. Check out more of this here.
Anything Else?
Their Kasba outlet offers a slew of traditional Chinese grub such as dim sums, bao, sui mai, soups and more. They have more than a dozen kinds of bao — not just the regular chicken and pork but also chicken honey sesame bao and hot garlic bao.