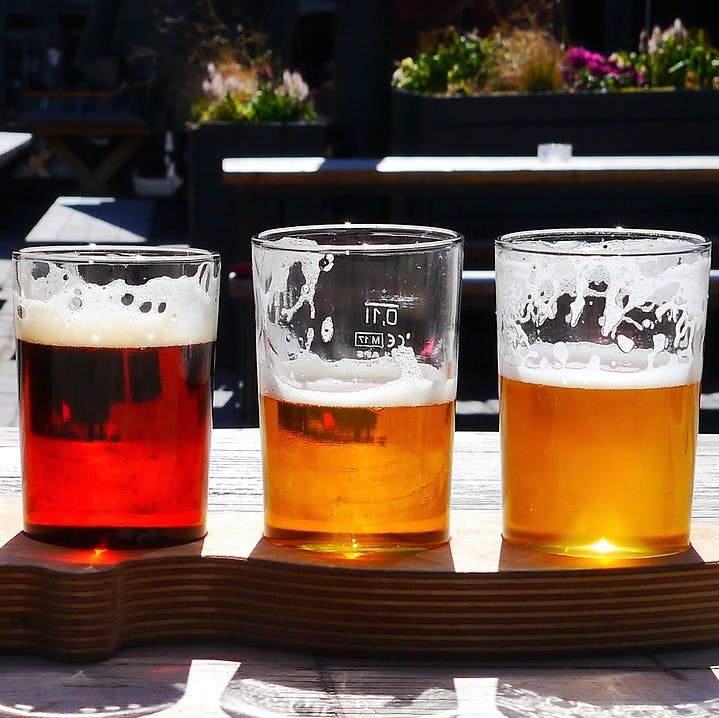 Hic Hic Hurray! Get Beer For Under INR 200 At These Pubs In Kolkata
Love beer and want to drink without burning a hole in your pocket? Get a pint of beer at less than INR 200 at these pubs.
Hoppipola
On regular days you can grab a beer for INR 229, but on Monday to Friday Happy Hours, you can get hold of draught beer for Rs 129 for a pint. Talk about a sweet beer deal!
Chilis
Weekday blues? Chilis has you covered. They have buy-1-get-1-free on beer right through the day on Mondays and Tuesdays. And on other weekdays, happy hours at Chilis are between 4pm and 8pm. One of the nicest American diner type pubs in the city, get your high at low prices.
Shisha - Bar Stock Exchange
Caution: you may not always get a cheap drink here but if you go on a weekday afternoon when it's relatively empty, chances are very high you will. The bar at BSE works like a stock exchange – so if there's no one else there you'll get the cheapest drinks imaginable! The DJ, vibe and crowd will ensure you have a great time.
TGI Friday's
Say hello to happiness and goodbye to your liver with the offers on drinks at TGIF. They start at INR 99 from 5pm to 8:30pm from Mondays through Thursdays, whereas Sundays to Thursdays, from 10pm to 11pm, they have a one-on-one deal. They have a select 99 Menu to choose from and you can't order any beer off the regular menu but hey, as long as it's beer we're happy!
Brewmaster
If you're looking for beer at an absolute steal, the BrewMaster microbrewery is the place to go. Get their freshly brewed beers at great prices with their happy hours running almost right though the day – from noon right up till 9pm.
Barf Soda Paani
Barf Soda Paani on Park Street is legit beer party goals. While per pint beer is priced at INR 200, a bucket of five bottles is available at INR 900. Take your group of friends and go in on any day for a good evening (although their they start at 12pm).

Paparazzi
If you want to relax after the day's work and looking for a place to grab a pint of beer, then Paparazzi in Salt Lake is the place. A 330ml will cost you INR 199 (unless you want the imported ones).
Address: Podium Floor, Globsyn Crystal, EP & GP Block, Sector 5, Salt Lake
Bistro Y
Luck is on your side if you happen to be a beer lover and come across Bistro Y in Sector 5 Salt Lake. The resto-bar offers a pint of beer for as low as INR 140. Here's a solution to your Friday and Saturday night drinking plans.
Address: J1/16, EP & GP Block, Sector 5, Salt Lake
Titos Bar and Restaurant
While this vintage bar is not among the most attractive ones, Titos sits right near Raj Bhavan and is one of the most iconic bars in the Esplanade area. Barge in and grab a beer with your group for just INR 140. The food here is reasonable too, so that takes care of your appetizers if you are really on a tight budget.
Address: 10/A, Hemant Basu Sarani, Near Raj Bhavan, Esplanade
Ming Garden Chinese Restaurant
When it comes to Tangra, it not just offers the best Chinese in town, but there are also a few places which offer reasonable alcohol. Ming Garden Chinese Restaurant is one of them where you can get beer starting from INR 160. And when you are in China Town, food is not even a worry.
Address: 50/2, Matheswartala Road, China Town, Tangra
Comments