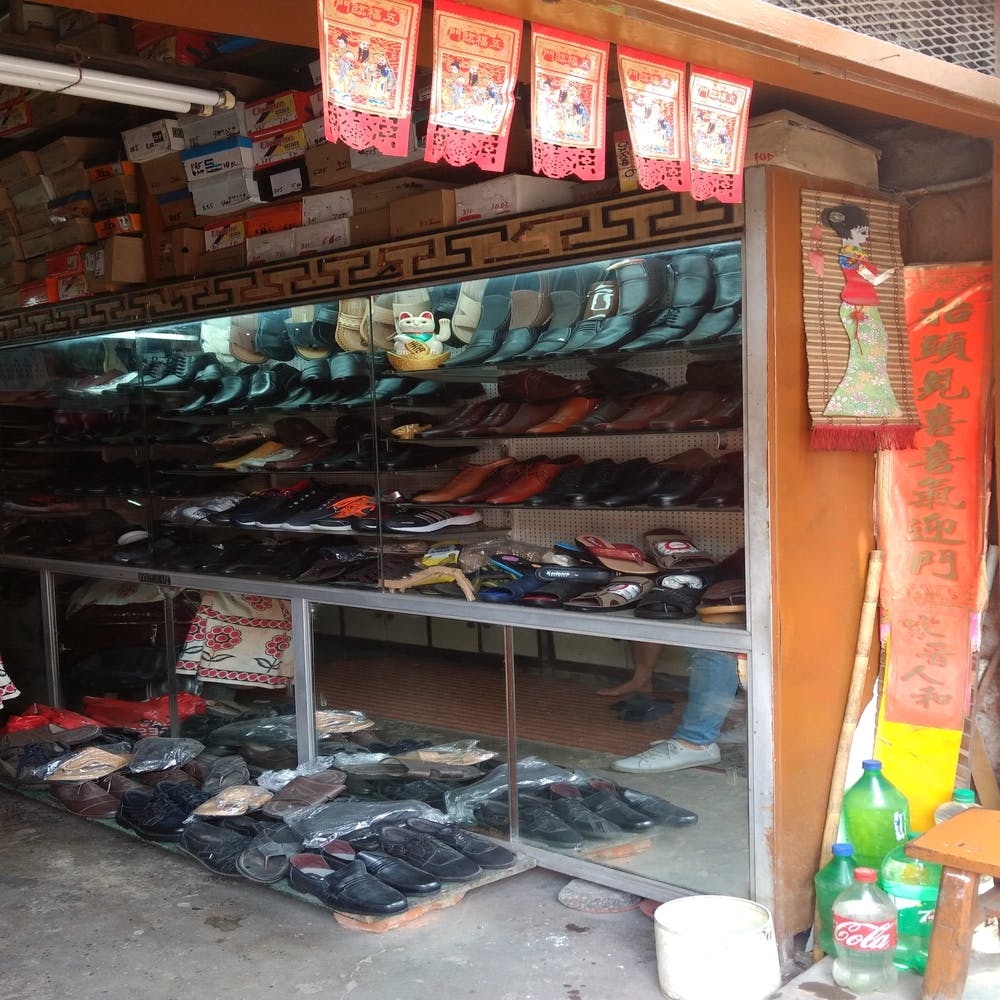 Men, Check Out These 5 Chinese Stores to Get Leather Shoes Under INR 1,000
We understand your pain if you are unable to find a good pair of long-lasting leather shoes without burning a hole in your pocket. The stretch from Rabindra Sarani to Bentinck Street can easily be mistaken as El Dorado as it houses shoe stores owned by natives from China, settled in Kolkata for generations. Here is a ready reckoner on some of the go-to leather shoe stores.

Indo-China
Located opposite Mayur Cinema, this shop is over 50 years old and manufactures shoes at their own tannery. Here you will find formal shoes and sandals for men at affordable rates. While shoes are priced between INR 500 and INR 900, sandals start at INR 300. If you wish to exchange your shoe for some reason, come after 2pm. They also offer a three-month warranty on the pasting of shoes and sandals.
Ahon Bros
Don't judge a shoe store by its appearance. Even though the entrance might look like a medieval hut, be sure there's a treasure trove inside. They specialise in manufacturing men's formal shoes and sandals, starting INR 550. If are looking for a perfect pair this monsoon, check out their super comfy black sandals, priced at INR 350.
Wann Tong and Co.
If you are scouting for a perfect pair of slip-ons or lace-ups, look no further. Head to this Chinese shoe store and you'll be spoilt for choice. Also take a look at their formal shoes that will definitely amp up your office look. While they may not look too fancy, but are surely value for money.
N. Fosin and Co.
Leather slip-ons, lace-ups or sandals – N. Fosin stocks the most affordable range of leather shoes in north Kolkata. If luck is on your side, then you might land up there in the middle of the discount period, where you can buy any sandasl at INR 300. But if you have giant feet, this may not be the correct place as they store shoes between sizes 5-10.
Ah Sin and Co.
Located right on the corner of Bentinck Street towards Esplanade, this quaint shop is owned by an old Chinese lady. Check out their formal shoes and sandals manufactured by them. Besides, you can explore casual shoes, including sports shoes, floaters and loafers. The shoes range between INR 600 and INR 1,500 and sandals will cost you not more than INR 500.
Comments