Rainbow Love: This Student Sells Dreamcatchers In Every Colour Starting at Just INR 150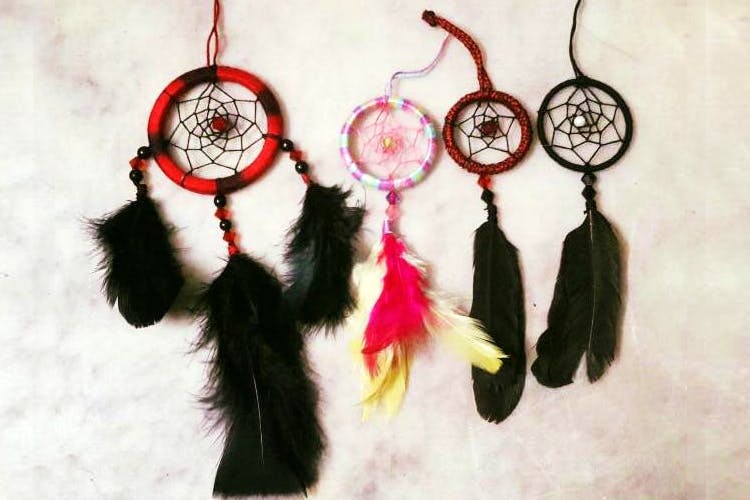 Shortcut
Featherlicia will make you dreamcatchers and keychains in every colour imaginable – and they start at just INR 150.
Tell Me More
Started by a student, Felicia, when her friends loved her work and she couldn't get budget-friendly dreamcatchers online, Featherilicia makes handmade trinkets and things to ramp up the 'cool' quotient in your room.
Featherlicia will customise your dreamcatchers to suit your colour preferences – every colour you can think of mix and matched into the prettiest combinations! They keychains start at just INR 150 while the small and medium size keychains are INR 250 and INR 450 respectively.
What We Love
Want to support local talent and student initiatives while getting something pretty for your room? Pick up a dreamcatcher! These pretty little things take a little over an hour of handmade work.
So, We're Saying…
Placing an order is really easy. All you have to do is connect with them on their Facebook page or drop a Whatsapp. You can even get a speed-delivery order if you want a last minute birthday present.
#LBBTip
Don't get a white dreamcatcher. Although they're really pretty they get dirty really fast and ends up looking yellow or brown.
Comments