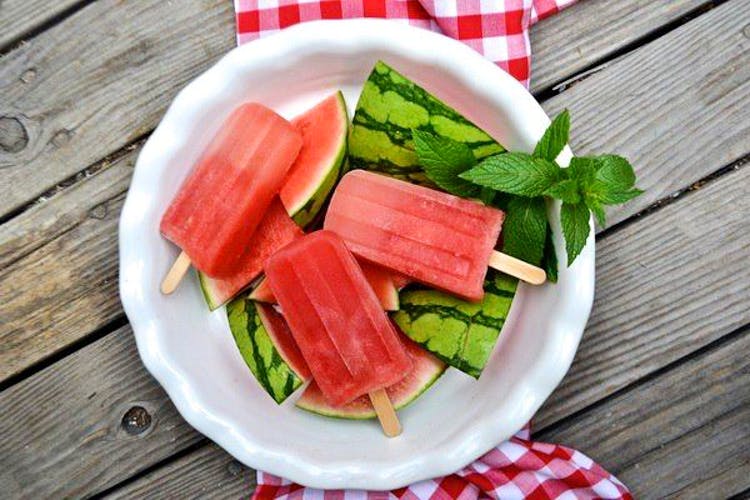 Relive Your Orange Stick Days With These Frozen (And Boozy!) Popsicles
Shortcut
Fresh and organic popsicles that contain whole fruits, chocolatey and creamy goodness or some boozy fun — The Frozen Tree has it all!
What Makes It Awesome
Orange candy sticks are gold but it's time to think beyond. Fun and delicious, the Frozen Tree is reinventing the idea of popsicles with some indulgent frozen goodness in a variety of flavours. They use fresh whole fruits to create nothing short of magic! And guess what? They also do alcohol-infused popsicles. Think of them as 'poptails' – alcoholic ice-lollies modelled on your favourite cocktails.
The popsicles are all handmade. Try the Strawberry n Basil, or the Fruit Blast Explosion (a colourful blast of exotic fruits like red grapes, lychee and kiwi), the Spicy Tango (tomato and tobacco) or some Boozy Sangria pops! Ever thought bananas could be made ever so yummy? Try their Bananarama which are frozen bananas coated with luxurious dark chocolate and adorned by oreo crumbs, nutella, almonds and lots of other toppings.
Pro-Tip
Hosting a birthday party or want your friends to get happy tipsy on some icy, alcoholic popsicles at your bachelorette? These are the perfect additions to make any gathering a lot more fun.
They also do home delivery and take party orders. You can call on +91 82408 74147 for details.
Comments