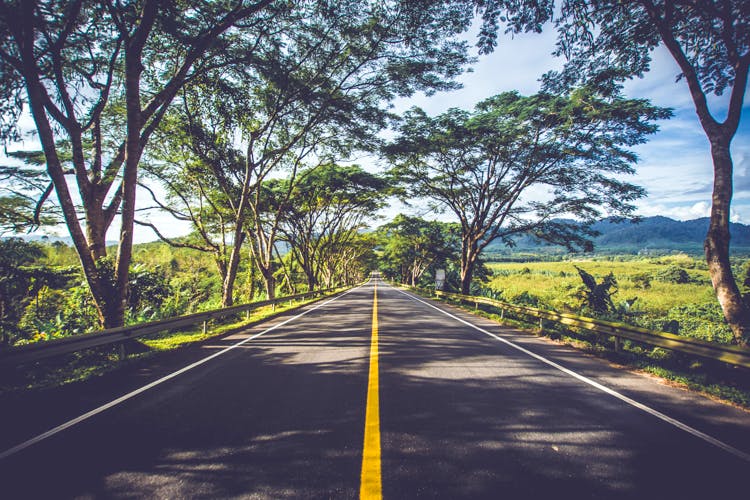 Long Weekend Coming Up? Hit The Road & Drive Down To These 5 Places
Take a road trip with your squad. The coast, jaw-dropping gorges, hills, and places with rural charm - they are all just a few hours away.
Bankiput
Bankiput is an unexplored beach close to Digha (about 40kms) with casuarina forests, a picturesque fishing harbour (Petua Ghat where Rasulpur River meets the Bay of Bengal.) and a 96-ft high lighthouse (Dariapur). Revel in the silence and solitude with red crabs in sand burrows for company. Climb up to the top of the lighthouse for amazing views. And check out the temple which was mentioned in Kapalkundala by Bankim Chandra Chattopadhyay. Bankiput is close to Junput and Contai (or Kanthi) so you can zip down to these places as well. Junput has a state fisheries museum.
Distance from Kolkata : 145km.
Driving Time: 4 hours, 30 minutes.
Taki
Located on the banks of the Icchamati river, this town is only about 70 kilometers away from the city. Taki defines natural beauty and its Bagan Bari gives refuge to many travelers looking to escape the hustle and bustle of city life. From here, you can take a boat to Machranga Island and look upon the Bangladeshi side of the border where boatmen and fishermen attach their respective flags on their boats to mark their nationalities.
Distance from Kolkata: 69.3 kms.

Driving Time: 2+ hours.
Raichak
For a nice relaxing weekend, and not too long a drive, head over to Raichak on Ganges. A very short ride away from the main city, Raichak is perfect for those looking to relax with friends over a beer. You can take the NH12 – Raichak is only 53 kilometers away from the city and takes a couple of hours to reach by car. There are several petrol pumps and food stations available on the route as well, so it's a smooth journey.
There are several resorts here with activities to keep you busy during your stay. You can visit the Ffort, a gorgeous place that was originally built by the British to keep a watch on the Hooghly and was restored by the Radisson group into a fabulous hotel. You can spend hours just sitting by the pool without registering how much time has passed.
Or head to the Hooghly river for a boat ride or a picnic on the banks. If you're looking for handicrafts, you can take a short trip to Joynagar, a village filled with manuscripts and interesting figures carved into black stone. Make sure you take a ferry ride from Raichak to Nupur Jetty if you get the time. The view is beautiful!
Distance from Kolkata: 52.9 kms.
Driving Time: 2+ hours.
Shantiniketan
A Bengali favourite, Shantiniketan is a hub of art and culture in the state. It was home to Rabindranath and the university he started there is a space which encourages diversity, ideas and artistic pursuits. Head here by taking the NH114 and NH19 routes, it takes around three hours to reach via car.
Make sure to drop by Kala Bhavan to look upon the lovely murals painted by artist KG Subramanyan and watch students work tirelessly to produce interesting new art work and styles. After spending time here at the university you can hire a cycle for INR 50 to 70 and cycle around the place.
You can shop at the Alcha boutique or if you're there on a Saturday you can pick up wonderful stationary, lamps and showpieces from the Shonajhurir Haat.
Distance from Kolkata: 161.9 kms.
Driving Time: 3+ hours.
Gangani
Located in a small town of Garhbeta in the West Midnapore district, Gangani is known as the Grand Canyon of Bengal. It's a fascinating gorge made of red soil on the banks of River Silabati. Years of soil erosion by wind and the river have carved and chiselled the gorge into a row of jagged cliffs peppered with white sandbanks, making it look uncommon and exceptional. You can easily descend down the canyon with the help of a staircase recently built by the state government. While the top portion of the gorge is made of red soil, as you go down the hue changes to yellow. If you want amazing pictures of the canyon, be sure to visit it either during early morning or late afternoon when the sunlight is mellow making the gorge glow like gold. Interestingly, according to local folklore, this canyon was the abode of the demon Bakasura who was later killed by Pandava Bhima in a 'earth-rattling battle' that resulted in the formation of this terrain. Avoid going to Gongoni during winter holidays because the place is filled with noisy picnic crowds.
Distance From Kolkata: 133 km.
Driving Time: 4+ hours.

Comments