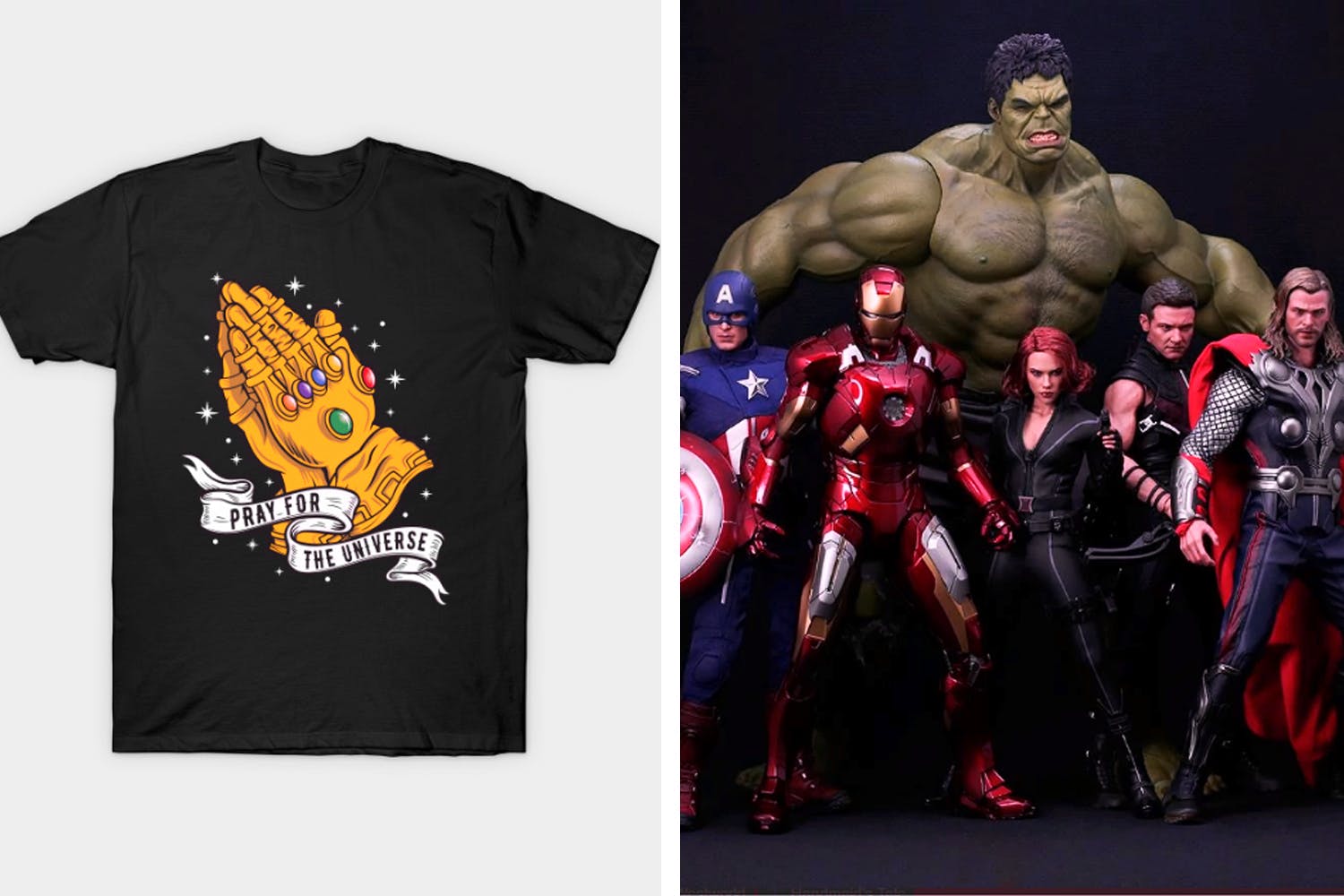 Here's Where To Score Avengers Merchandise In Kolkata
Stan Lee, Marvel Comics' real-life superhero died yesterday. We have compiled a list of places you can head to for the best Marvel merchandise you can pick up to commemorate his work.
T-Shirts
You can't call yourself a true Marvel zombie if you don't have a Marvel t-shirt you can wear to the movie hall! And if you don't have one (don't worry, we can keep a secret), head over to these awesome places and get your look set.
F-Bloc houses all things Marvel like caps, pins, posters, action figures and an especially good range of t-shirts. You can also head to Dharmatala, the stretch from Indian Museum till the crossing is filled with pavement stalls that stock literally everything in the world, and for cheap!
Or head out to any of the many old 'AC markets' (Vardaan, BK, AC Market itself) around the city who never fail to stock up on these t-shirts before a big release.
Oh, and this small shop on Mirza Ghalib Street called Vibrations also has a good collection of your favourite superhero t-shirts.
Figurines
If you could not bag first day tickets for the movie, and need something to keep your heart at bay for just some more time (I feel ya), treat yourself with your favourite superhero's figurine! Head over to Smile in New Market for some of the best Marvel collectables. F-Bloc, too, has an awesome collection of your favourite superheroes. You can also drop by the big stores like Hamley's, Starmark or Crossword.
Comics
We know most of you are guilty of not having read the comics themselves – but you (kind of) still have time to make up for it (otherwise, I hope they remember you). Unfortunately, though, Kolkata is not very big on the whole comic books scene.
But fret not. Head over to your nearest Starmark or Crossword stores and find a good range of the Marvel comics – albeit more on the expensive side.
And if you ask us, Starmark at South City Mall is the best of 'em all!
For Your Home
Want your dreams to be as awesome as the Marvel movies? Check out these bed-spreads
we found here. Want other cool stuff? Take a look at these beanbags and bags here and here.
Check out these cooooooool posters here and here. And don't forget your laptops and phones! You will find cases and skins here and here.
Comments