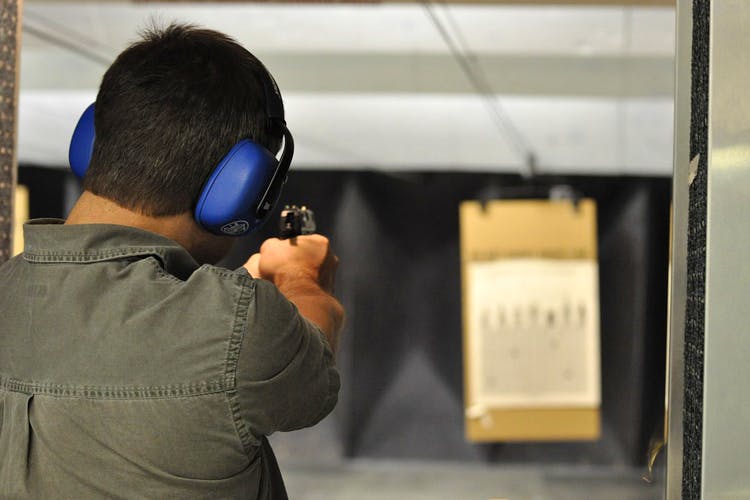 Hone Your Shooting Skills At These Shooting Ranges In The City
Wanna learn how to shoot like a pro or test your shooting skills? Then, sign up at these shooting academies in the city that'll train you to be the best you can and also provide opportunities to compete at professional level.
Joydeep Karmakar Shooting Academy
The man literally needs no introduction. Having secured the fourth position at the 2012 Summer Olympics in London, Joydeep Karmakar is one of the top shooters in India today. His academy in Kolkata provides the best training in rifle and pistol shooting to students from across the country. They are mentored by Karmakar himself, and his team. The academy offers short term shooting courses as well. Competitions are also held throughout the year.
Modern Shooting Range
Kolkata Police's state-of-the-art shooting range lets you learn how to shoot at just INR 100 per session. It's equipped with Olympics standard modern amenities and technology you'll need to sharpen your skills. Register on their website, fill in a form and you're all set. Their aim is to promote shooting as a sport and make it accessible for the common folk.
North Calcutta Rifle Club
Founded in 1948, North Calcutta Rifle Club is one of the oldest rifle shooting clubs in the city. It is located at the entrance of Belgachia Road. The club has three rifle shooting ranges - 10m, 25m and 50m - and holds competitions almost every month.
Beliaghata Young Men's Rifle Club
Enroll yourself here to receive training in rifle and pistol shooting. This academy has space for all amateur and professional shooters. You can come here even if you wanna practice shooting just as a hobby or for recreational purpose. It's well equipped too. Students are encouraged to participate in competitions and championships held in Kolkata as well as outside.
Comments