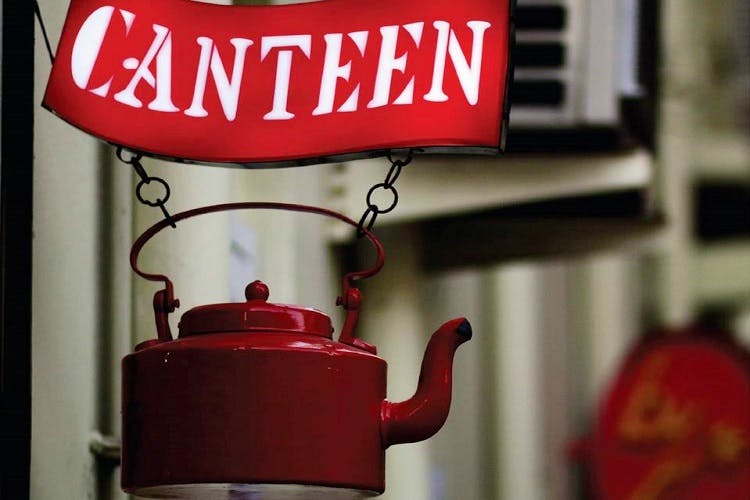 Pressed For Time? Shop And Eat At These 6 Stores-Cum-Eateries
Pressed for time? Check out our list of six shops that also have in-house cafes so you can sip, shop and be a multitasking ninja.
Sienna Store & Cafe
Beautiful clothing, notebooks, jewellery, postcards, and ceramics – once you manage to get past all these goodies, a blue-hued cafe awaits you inside Sienna. Try their pesto platter, the refreshing celery cucumber juice, heavenly sandwiches, hot chocolate, and desserts.
Byloom & Canteen @ Byloom
Right opposite Sienna Store & Cafe is Byloom, which has multiple floors of saris, fabrics, stoles and more. Once you're done shopping, reward yourself with some fish and chips, cutlets, chops, cheese chilli toast, luchis and tea/coffee. Well, maybe not all of it at once. The canteen is brightly lit, in case you have some reading and writing to take care of.
Wabi Sabi
I'm not sure what I love more about Wabi Sabi – their products, or their veggie-friendly food. An interesting curation of jewellery, notebooks, coasters, mugs, napkin holders, wooden frames, and kurtis, mostly priced under INR 1,000, it will definitely sort out your shopping needs. And their food is extremely flavourful, especially the soups, assorted salads, the butter chilly gnocchi, baked potatoes and combo meals.
Oxford Bookstore & Cha Bar
Buy a book and start reading it on the spot, over some tea and cakes. Oxford Bookstore's collection will please every bookworm. Afterwards, you can head straight upstairs to Cha Bar to read and write at leisure, while relishing what is probably the biggest range of teas in Kolkata (including a variety of tea-based mocktails). They have also got coffee, shakes, lassi, sandwiches, pasta, brownies and cakes.
Story & Cafe Story By Chai Break
Story has a decent selection of books, spread across multiple floors, as well as stationery and gift options. Upstairs, you will find a veggie-friendly cafe run by Chai Break, with usual suspects listed on the menu – salads, pastas, pizzas and various cool and warm beverages. Try out their dalchini adrak chai. The price for tea and coffee starts at an affordable INR 60.
Abar Baithak
If you are a Satyajit Ray fan and have fond memories of Feluda & Co, head to Abar Baithak for conversations over chai, sandwiches and dessert. Inside, you will find a tiny assortment of books you can purchase, by old and new Bengali authors including Ray and Tagore. There are a few knick-knacks (like mugs) you can pick up. The service is a bit slow and the venue can get quite loud at certain hours, so plan accordingly.
Ask Amanda a question