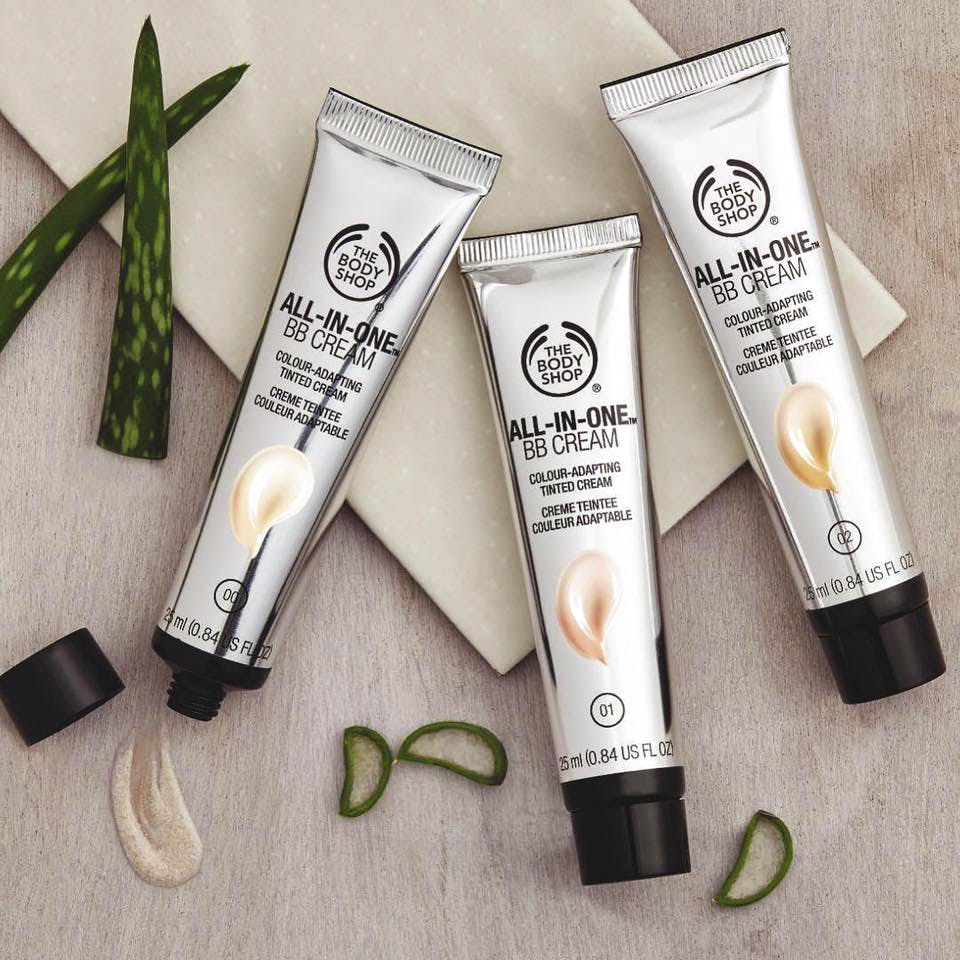 Makeup & Accessories Stores To Hit Up
Do you have enough clothes in your wardrobe? Or you prefer shopping for accessories and make-up and shoes over apparel? Then, we suggest you head to these awesome stores inside Forum Courtyard Mall for all your other fetishes - jewellery, bags, make-up, body care products, shoes and the like.
Nykaa Luxe
Nykaa finally opened its first offline store in the city in Forum just over a couple of months ago and you, obviously have to re-stock your make-up vault with the brand's super awesome products that have got luxury written all over it. It's bang opposite Starbucks on the ground floor right at the entrance (not the Courtyard one). Also, get your hands on luxe perfumes from Gucci to Bvlgari or get a dose of K-beauty from brands like Tonymoly, Laneige and more.
Tribe By Amrapali
Take a look at Tribe by Amrapali's silver and fashion jewellery collection at their shop on the ground floor of Forum Mall. Choose from traditional, contemporary or tribal options. They've got earrings, rings, bangles, bracelets and necklaces. It's perfect for all you young and dynamic souls. The tribal collection is inspired by the different tribal cultures and communities of India and reflects everything artistic.
Kompanero
Looking for sustainable, vintage-y looking accessories? Kompanero is where you should be. This brand stocks different kinds of bags - duffel, sling, messenger, backpacks, handbags, portfolio, belts, wallets, shoes, jackets, key holders, card holders and spectacle cases. Made of pure leather with cotton lining on the inside, their products exude a rustic, vintage look that can never go out of fashion. So, if you're looking for something classy that will also last you long, you know where you have to go.
The Body Shop
Take better care of your skin and body with The Body Shop's wide range of hair care, make-up and skincare products. From fuss-free face mists to biodegradable sheet masks, they've got something for everyone. You'll find the store on the ground floor of the mall.
Nike
Whether it's slippers or ketos or running shoes, Nike should be your go-to store for casual and workout footwear. The collection is not just comfortable but also makes you look good while you try to shed those extra kilos. Watch out for their collection of sports shoes. The store is inside Forum Courtyard on the Basement level.
Usupso
If, like us, you a sucker for cute and colourful stationery products, then head to Usupso on the third floor of Forum Mall. This Japanese brand is known for its quirky and cute pouches, bags, pens, travel accessories, notebooks, wallets, totes and a whole lotta other things including toys for kids.
Lalique
Head to Lalique on the first floor of Forum Courtyard for home decor accessories and stunning crystal and glass art pieces. The themes of the artefacts explore flora and fauna and female structures. Their products make for great gift and home decor ideas. Not sure about what will look best for your home? Book a free consultation with the store and get all your confusion cleared.
Metro Shoes
Get your hands on exclusive fashion footwear from Metro Shoes. It is comfortable and will make you look great at all kinds of occasions. They stock slippers, sandals, sneakers, floaters, slip-ons, heels, wedges and lots of accessories to take care of your shoes too. You'll also find wallets and clutches for both men and women.
Forest Essentials
Go the Ayurvedic way for hair and skin care treatments by Forest Essentials. The aroma of the products here will relax your body and mind. Try their Ubtan Multani Mitti facial or the Organic Coconut Oil or the Rose and Cardamom body mist. You're sure to feel rejuvenated and headed straight for paradise.
Swarovski
Love minimalist jewellery? Then Swarovski is the store you need to visit. They stock crystal jewellery, gemstones, watches, figurines and accessories like pens, key rings, sunglasses, handbags, hair accessories, card holders among other things sure to add that touch of royalty and sophistication to your overall look. From earrings and bracelets to rings, necklaces and brooches, this brand does it all.
India Circus
Located on the first floor, the store is so bright and colourful that we immediately fell in love it (it'll light up your Instagram feed too!). India Circus is the perfect store to go to if you want to add a chic and contemporary touch to your home. We also spotted printed decorative wall frames that double up as service platters. All the products - cushions, rugs, shower curtains, tableware, travel accessories, different kinds of bags, umbrellas, trays, storage boxes, figurines, lanterns, wallets, mats, foot stools, luminescent lamps, candles, wall frames - exude an array of moods and tones.
Comments