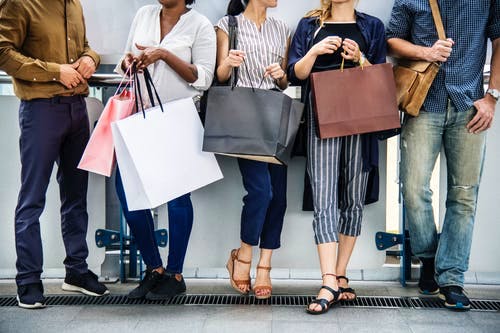 Shopaholics!! Are You Down With The Shopping Fever Yet?
Shopping is just not fun and exciting but a way of expressing one's mood and emotions. New Town, the fastest growing planned satellite city in Kolkata, offers unique shopping experience along with its striking views. Here are some of the best places where you can shop.
City Centre 2
City Centre is not just any other eat-shop-hangout destination but much more. This is positioned and designed not merely as a shopping location but as a complete multi-facility family destination. It offers an incredible range of shopping, leisure, entertainment and dining experience.
Lifestyle Stores
Lifestyle is India's premier fashion destination for its hottest styles and latest trends. Located in Axis Mall you can shop here men, women, kids' apparel, fashion accessories, footwear, beauty and cosmetics. The seamless hassle-free shopping experience is indeed a shopper's delight. It houses some of the best leading national and international brands like Levis, Ginger, Only, Puma, among others.
Reliance Trends
With multiple stores across the city, Reliance Trends is known for delivering fashion at a great value. It offers a great mix of private brands and brands across men's, women's and children's categories.
DLF Galleria
DLF Galleria is at the centre of Action Area Phase-I in New Town, one of Kolkata's most sought after neighborhood. In close proximity to Salt Lake, this three-acres site has got an excellent catchment. It's extensive landscaped courtyard and open spaces just add to the ambience.
Central Shopping Mall
Central was first launched in Bangalore in May 2004 as India's first seamless store and biggest lifestyle retail brand by the Future Group. Here one can choose from over 1,000 best brands. It is a shopper's paradise catering to various categories including apparels, cosmetics, accessories, sportswear, electronics, fragrances and much more. It's also equipped with a food court along with a multiplex.
Comments