Sing It Out Loud: Head Straight To These Kolkata Bars For Karaoke Nights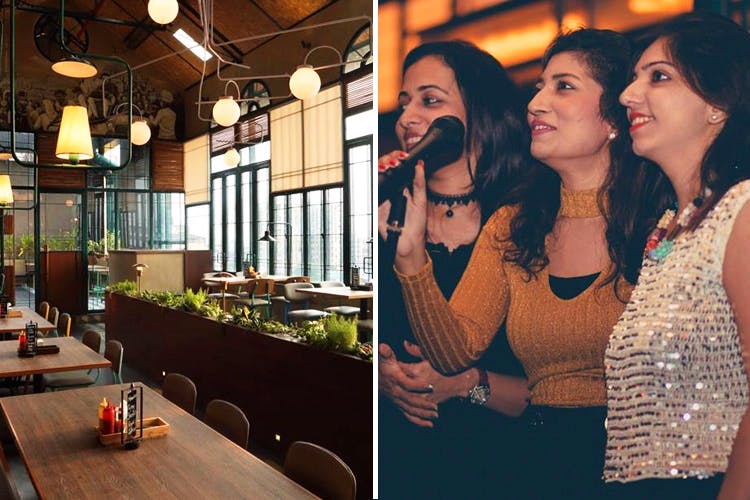 Ten-Second Takeaway
No more bathroom singing! Stretch those vocal chords, down the drinks, grab the squad and head to these Karaoke nights.
Monkey Bar on Tuesdays
Quit moneky-ing around and start pelting out the tunes. Let the cocktails and the drunken renditions of cheesy retro songs flow on Tuesdays. Monkey Bars potent cocktails are all you need to put you in the mood to grab the mike and everything you need if you had a bad day at work.
Xrong Place on Thursdays
Thursdays are packed at the Xrong Place where everyone trying to prove their right person to be on stage. Need some Dutch courage? You get a drink for every song you sing – that's the best deal we've heard of! Even though karaoke starts at 8, happy hours are from 1 to 7pm if you're up for pre-gaming before taking the mike. They also have a new menu with a long list of snacks and munchies to keep you going.
10 Downing Street On Thursdays
Get prepped for the weekend at 10 Downing Street where 'emotions matter more than the voice' The party starts at 8pm onwards and the place is abuzz with energy and excitement. From August 30 to September 3 enjoy one for one on drinks will 7pm to celebrate their first birthday – post-work plans maybe?
The Dugout On Saturdays
If you thought Saturday nights in the city couldn't get better, they just did. Post 7pm, Southern Avenues's Dugout turns into a replica of the auditions of Indian Idol. Bathroom singers, amateurs and professionals, everyone is welcome to belt out a few tracks. This veggie café and hookah bar is the perfect setting for an evening of fun.