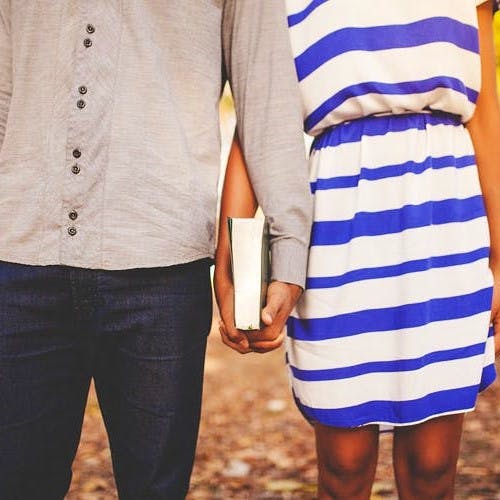 Single In The City? Here's Where You Can Meet Interesting People
Has looking for love in the City of Joy left you with zilch? Perhaps you need a different approach to meeting people. Whether you want to meet singles, or find someone like-minded to join to take a cool class, you'll find something on this list. Netflix can wait.
Have You Tried Speed Dating Yet?
Step away from the apps and find love IRL with speed dating. When you're open to finding a deeper connection but don't want all the pressure of a blind date or setup, these can be a boon. Kolkata has seen a surge in these events in the last few months. Keep a look out for the events that Speed Meet organises in Kolkata. You can also sign up for the LoL SocialClub membership which give you a free pass for four speed dating events and to a party in Goa!
For Fitness Freaks
If you like being active, you should sign up a session of Happy Bootcamps. They meet every Sunday at 7 am on the vast green stretches of the Maidan. You may get to meet someone and share some fitness tips with each other! They organise fun activities which are attended by a lot of young people. The bootcamps take place at Dalhousie Athletic Club and are free of cost. This is so much better than sitting at home and swiping on Tinder.
Take A Walk
Love exploring the city and finding out about places? Now that winter's here, there's a lot you can sign up for with city walk outfits. Midnight strolls, ghost walks, heritage sites, food trails — rediscover your city from a new perspective and meet some interesting people on these walks. We've got a list of them right here.
Discover On Wheels
Want to be a part of the cycling community in Kolkata and meet some exciting people? Then Discover On Wheels would be the perfect group to join. A lot of young enthusiasts are associated with DoW who are doing their best to promote cycling.
And interacting with them could turn out to be a great idea if you are utterly bored with everything right now. They organize group rides on every Sunday. And we have more such cycling groups in this LBB recommendation here.
Bond Over Films And Social Issues
People's Film Collective organises movie screenings every month where many young people come together to watch films, documentaries and organise discussions and addas about social issues. Read our recommendation on a PFC event here.
Booze While You Create A Work Of Art
The city has been hosting several drink n' draw events which let your artistic side and inhibitions go free. Exchange artistic tips with your fellow participants and after you're done showing yours if they show theirs, maybe plan a follow-up friend-date in any of Kolkata's art galleries? Monkey Bar and My Cube hosts these events pretty frequently.
Comments