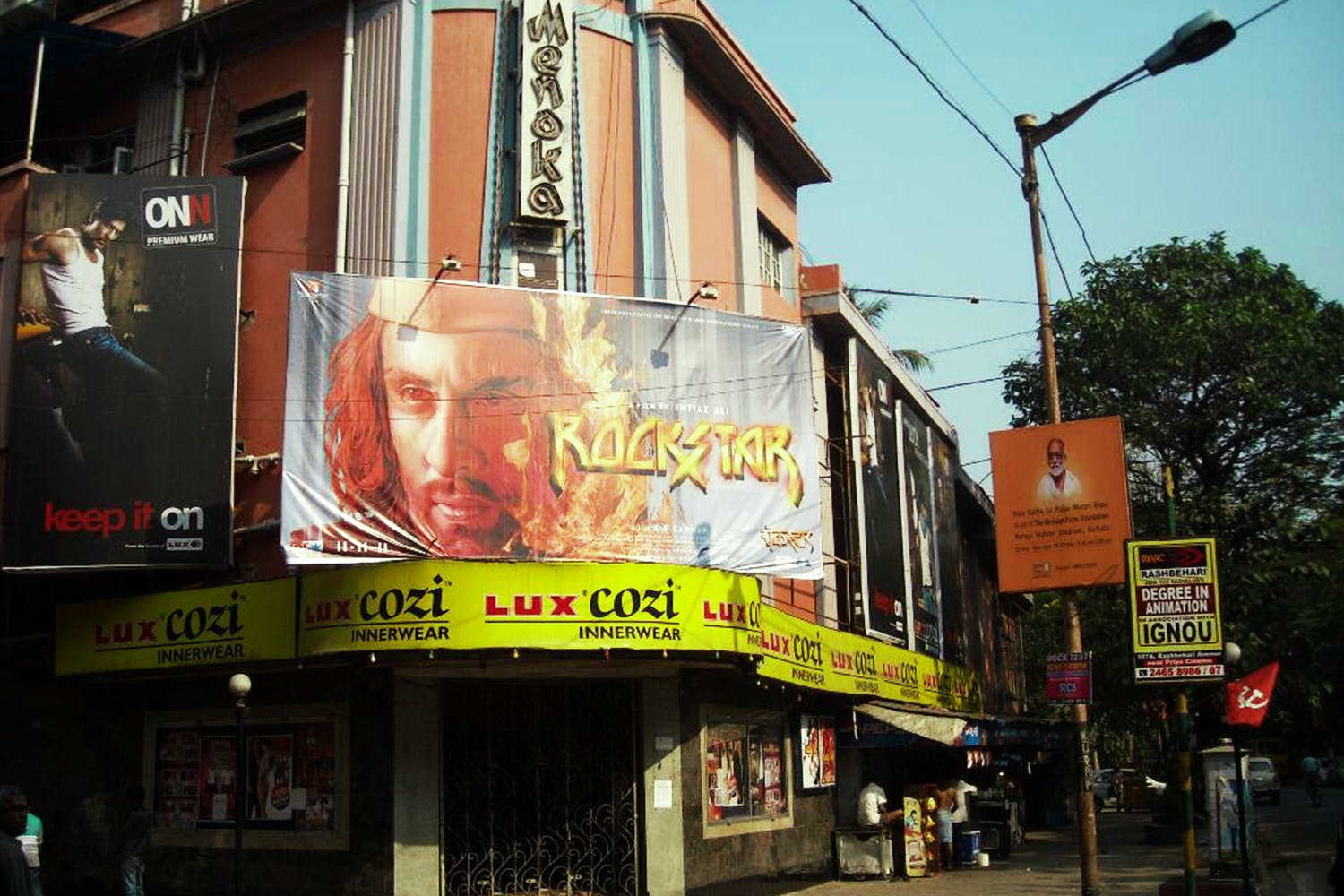 Oldies, But Goldies: Hit Up These Single Screen Cinemas For Your Next Date Night
Too broke for a movie date but still want to catch the latest hits? These legendary single screen theatres are here to save your backs and your pockets.
Priya Cinema
A hop and a skip away from Deshapriya Park and you will reach Priya Cinema. The viewing experience is top-notch and they don't even burn a hole in your pocket! The last row and recliner seats are a tad bit expensive (INR 200 to 250 depending on show timings), but the balcony and box seats hover around INR 150 to 160. They screen almost all the Hindi and Bengali films, and most of the English films, so if you're short on cash, count on Priya to have your back!
Menoka Cinema
Did you know Menoka Cinema is situated on the street where Satyajit Ray temporarily stayed while shooting some of his masterpieces? If you want to catch the latest movie at just a 100 or 130 bucks, Menoka should be your first choice.
The viewing experience and overall theatre ambiance might not be the best, but it is quite decent for a price like that. The best part is that Rabindra Sarovar us just next door, and so are the delectable street food stalls. So if you're on a budget date, a movie at Menoka, some street chai, and a stroll by the Lake is what you're looking for.
Navina Cinema
Yet to catch Infinity Wars but already broke? Navina is the place to go. For a maximum ticket price of INR 140, you get a great viewing experience and a top-notch sound system.
New Empire Cinema
Want the quintessential single screen theatre experience? New Empire is one of the legendary ones (Rabindranath Tagore even staged one of his plays here!). They might not screen all the movies that you might want to watch, but if you find one you like, we suggest you go there once. A slice of history at an affordable price, guaranteed! And not just that, they also have their own adjoining restaurant, alongwith other outlets like KFC, Dominoes, and Scoop.