Painting, Woodcutting & More: Stationery Shops In Kolkata For Every DIY Project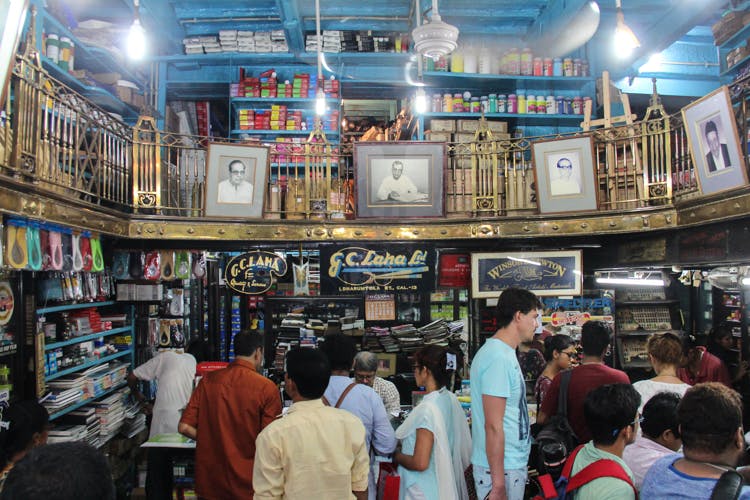 Botanical artist Alisha Dutt Islam tells us the go-to places to stock up on your stationery essentials and art supplies.
G C Laha
This century-old store was a favourite of Satyajit Ray who would come here to stock up on art materials. Located in Esplanade (opposite the Tipu Sultan Masjid), its is the place to go for hardcore artists and even professionals. They have every kind of art material from adhesives, paint and canvas to woodcut, lino and items for print-making. They also stock a number of international brands that you can't get anywhere else.
Buy Bulk From Metro Cash & Carry And Burrabazaar
Looking to buy in bulk? Head to Metro Cash & Carry. With wholesale pricing and vast quantities, if you're doing a bunch of DIYs back to back or if you're throwing an Arty Party, get a load of supplies at these markets. You'll get the general brands, nothing out of the ordinary or unique, but the prices are worth it.
Kumar's Concerns
Are you a budding artist? Looking to make a splash by spending this weekend painting? Kumar's Concerns in Gariahat have been supplying city painters since 1976 and they stock everything when it comes to professional quality art material. Paint in every colour and for every budget, blank canvas and anything else you need to be the next Picasso.
Laxmi Paper And Stationers
Your go-to place to stock up on stationery for the house, don't be disheartened by the size of the store (it may look small, but their stock is huge). For DIY projects, if you need glitter, sequins, stickers, spray paints, decorative items, Laxmi in Beck Bagan (opposite Park Circus Market) is where you need to head.
Art Class Hunting?
Looking for art classes? Art Rickshaw and The Doodle Room have regular workshops and sessions that'll turn you into Michelangelo in no time.
Comments