The information in this post might be outdated
Get Your Personal (And Edible) Strawberry Garden In Kolkata At Hakuna Matata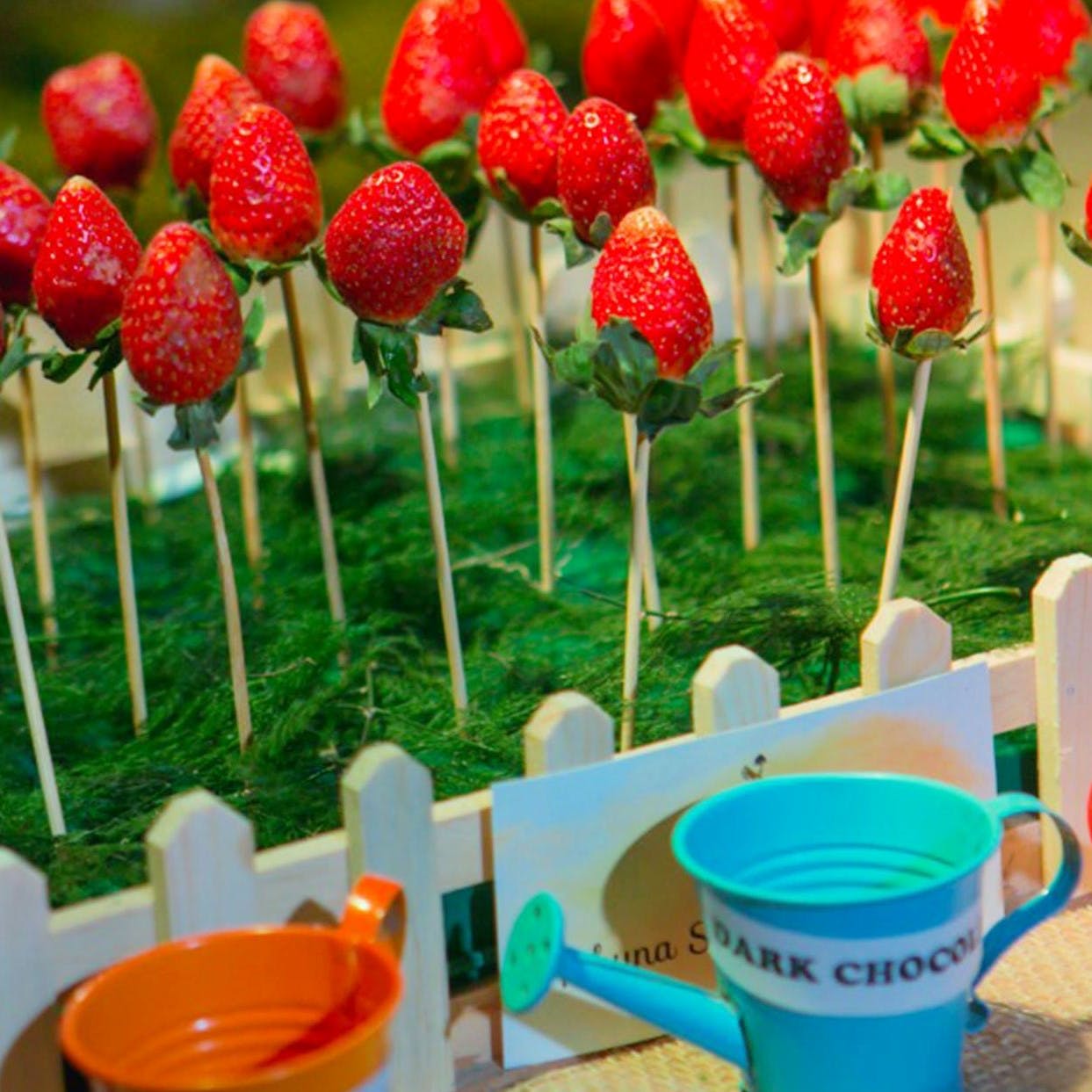 Shortcut
Craving some chocolate-covered strawberries? Check out the newest dessert at Hakuna Matata.
What Makes It Awesome
Winters are possible the coolest (pun intended) seasons ever. Especially with regard to food. But what I'm excited about this Christmas is strawberries. Yeah, I know Kolkata and strawberries aren't the best of mates, but that's changing this winter, thanks to Hakuna Matata.
The all-veg eatery on Park Street is doing us all a favour with their newest dessert on the menu. Order a portion of this the next time you hit up Park Street. What to expect? A platter of about 16-20 pieces of fresh strawberries, with a choice of dips, you choose between dark chocolate and white chocolate. Basically, if chocolate-covered strawberries have been your BFF all winter, this feels like the next best thing. They call it the Strawberry Garden, and true to its name, they serve you strawberries in a wooden fenced cart with two dips in flower-watering pots (Hakuna Matata was never subtle with their presentation ever, and we dig it).
Spend about INR 1,200 and order yourself a garden of fresh strawberries, right here in Kolkata.
What Could Be Better
I'm not sure how long they will keep this going, and I want them right through the year! Be sure to make your trip to Hakuna Matata before the year ends.
Comments