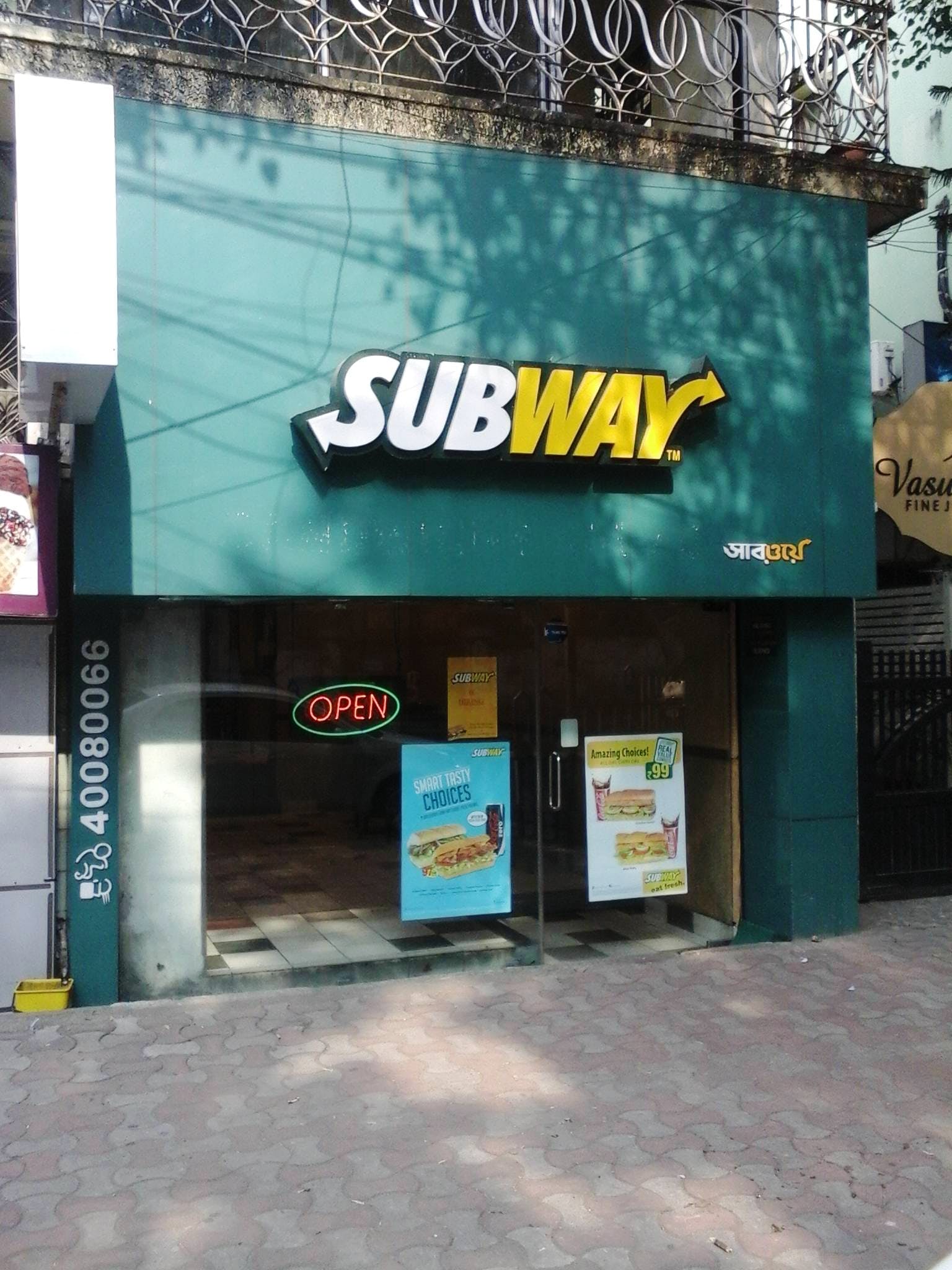 Planning To Munch On The Go? The Subway In New Alipore Can Help You!
What Makes It Awesome
Subway is one of those fast-food chains that takes your health into consideration as much as the taste and is quite popular for their delicious subs and healthy salads. Visit their pretty little outlet in New Alipore and gorge on healthy subs. What sets them apart is that you have full control over what goes in your meal, i.e. you can select from their choice of fresh ingredients, including their fresh house-baked bread! We suggest you try the Saucy Affair where you can choose the desired sauce which binds the ingredients together and adds a tangy flavour to your sub.
You can't miss out on the Sweet Onion Chicken Teriyaki (a flavourful blend of tender teriyaki glazed chicken strips served hot and toasted on freshly baked bread) and the Tuna Sub (sumptuous flaked tuna mixed with mayo with your choice of veggies) or the Chicken Ham Sub. If you are a vegetarian then try out the Veggie Patty Sub or the Veggie Delite Sub (loaded with garden-fresh veggies like lettuce, tomatoes, green peppers, onions, olives, and pickles).
Pro-Tip
As it's a small outlet, there's space constraint. Not an ideal option to go with big groups.

Comments