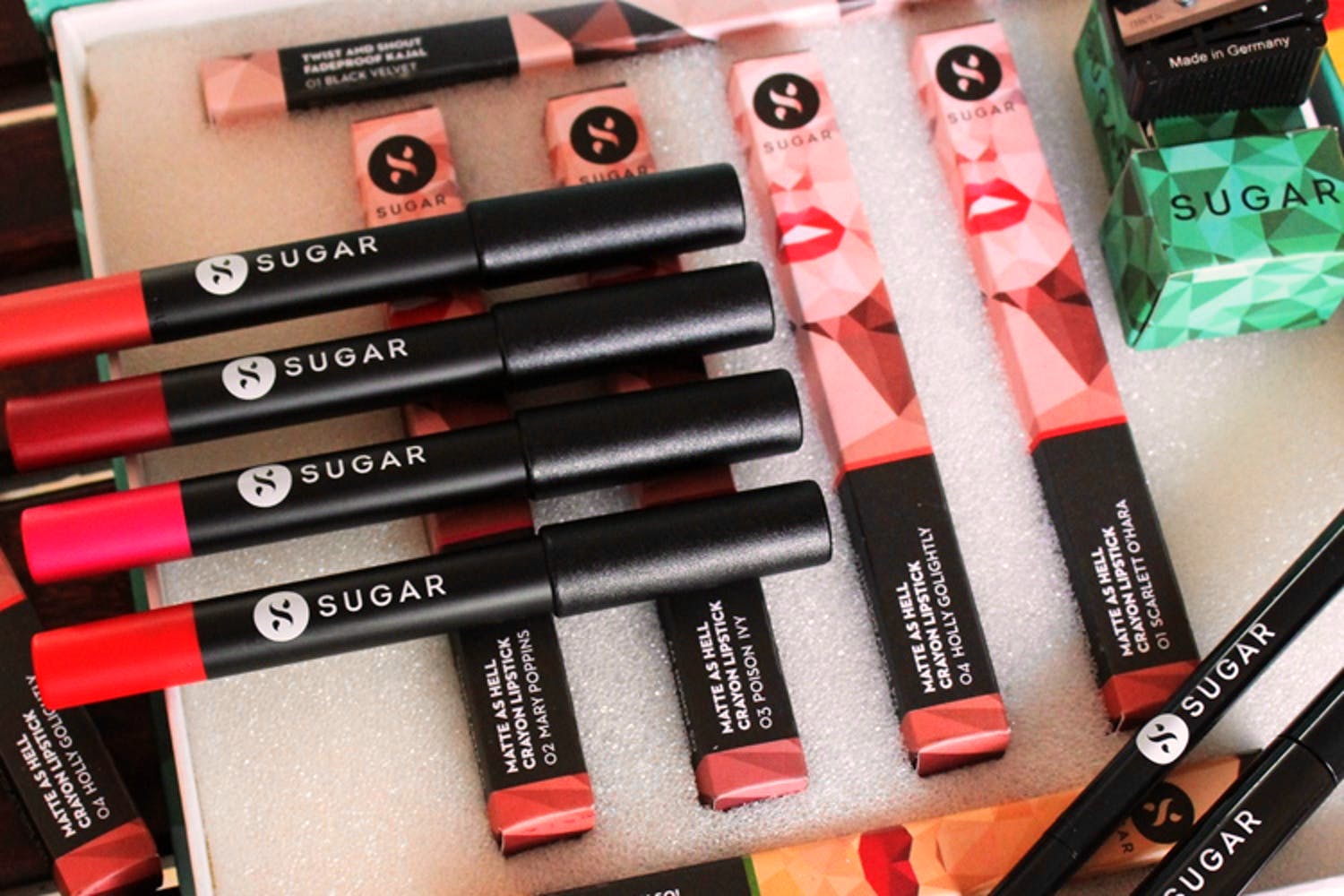 Pucker Those Lips: Sugar Is Opening Their First Ever Store & It's In Our City!
Shortcut
It's one of our fave new make-up labels, and we can't seem to binge enough on their matte lippies (duh, where else would you get such fab ones at awesome prices?). Of course, we had already bookmarked the website for gifts for ourselves and for BFFs but with Sugar opening their first ever store in Kolkata, we can't wait to queue up real time!
What Makes It Awesome
Tucked just beside Shoppers Stop at Forum's ground floor, you can now hit up this store to do all your binge buys. It's so much better to be able to choose lipsticks in a shop as it is a pain to figure out shades online. We first came across Sugar's cosmetics in one of those monthly subscription beauty bags, and have been hooked to it since then.
Their brilliant coloured lip crayons and matte lip creams have totally given us a break from hounding a dozen websites to find the right colour. The matte colours are highly pigmented and one application might be enough to get coverage. Our favourite tone is the True Oxblood (in a deep burgundy red) from their Vivid Lipstick range, followed by Twilight Rose (rose pink).
The cheekily-named shades such as Scarlet O'Hara (red), Mary Poppins (fuschia), Poison Ivy (wine) and HolyGoLightly (a nude blush) add to the fun of choosing.
Rows and rows of lippers aside, the store also stocks other make-up items like their smudgeproof and waterproof eyeliners, kajal (in different colours), eye shadows, face palettes, nail paints, primers and lots more. Your mind's gonna be reeling in this little store, for sure. Prices start at INR 299 onwards (nail paints) and can go upto INR 800 (face palettes).
What Could Be Better
While they have make-up palettes and kits, Sugar doesn't have a range of brushes or applicators.
Pro-Tip
The store is also stocking Sugar's Valentine's Day special make-up kits that you can totally gift yourself or your girlfriend!
Comments