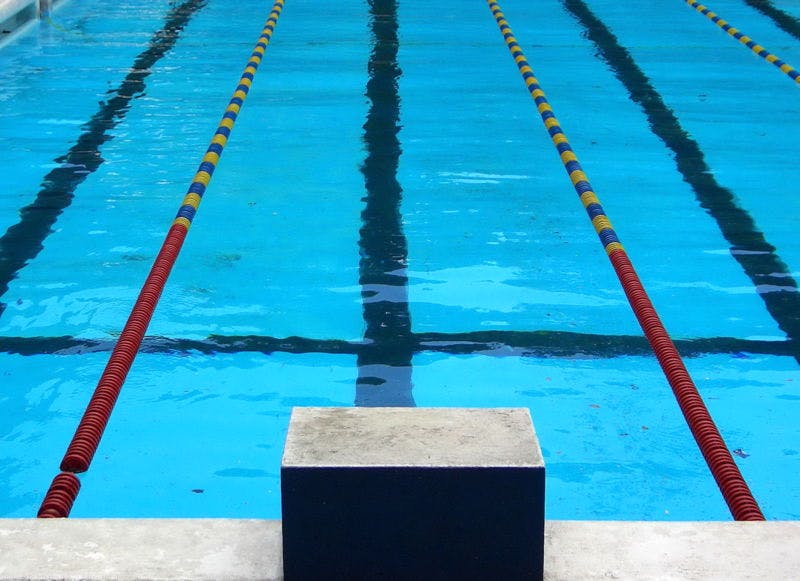 Dip & Flip To Beat The Heat At These Lidos & Pools In Kolkata Without Breaking Your Bank
Whether you are a focussed swimmer who keeps count of the laps or a shallow paddler who is a happy splasher, these pools and lidos in Kolkata are the best place to best the heat this summer. Bonus, they won't even break your bank because membership is totally not required!
Aqua At The Park
Chill by the pool or in it, the setting can't get better than this. The pool at Aqua in The Park is just the place to hit up to splash some water with your buds or race it in laps. No membership deal to cut, you can just cough up INR 395 per hour for a dunk in the pool. Even better, you get a complimentary beer to chill with.
Spring Club
It sure has a 'club' in its name, but thankfully the pool is open for all for a dunk. Make plans for a eat out with bae or the buds and then before you hit any of the fancy restaurants here, take a detour to the pool for a quick dip. No membership required, you can just pay INR 650 per person to relax in this open air lido.
DKS
This space next to Deshopriyo Park has a fairly good-sized and clean lido which you can use even if you are not a member of the club. At a nominal hourly rate you can do your focussed line swimming laps here.

Lake Land Country Club
Slightly off the city thoroughfare, this club in Kona Expressway is a great place to escape for a day out. Though it would need a club membership to avail the facilities, the pool is surprisingly kept open for all. At just INR 250 per head you can relax in their sprawling pool and beat the heat of a summer day.
HHI
If you aren't fussy about the length of the pool, then this little one tucked inside HHI would be a perfect spot to splash some water. Workout with your buds in the water for just INR 500 per head, and then head to their all-day dining cafe to quell the hunger. Works out well for a fun day out.
Ibiza Resort & Spa
Located in the outskirts of the city in Amtala, this one fits in for a weekend plan of long drives and chill with the friends. While a stay in the resort would need a prior booking, going for a swim in their pool would just pinch you INR 350.
Ask Sayani a question