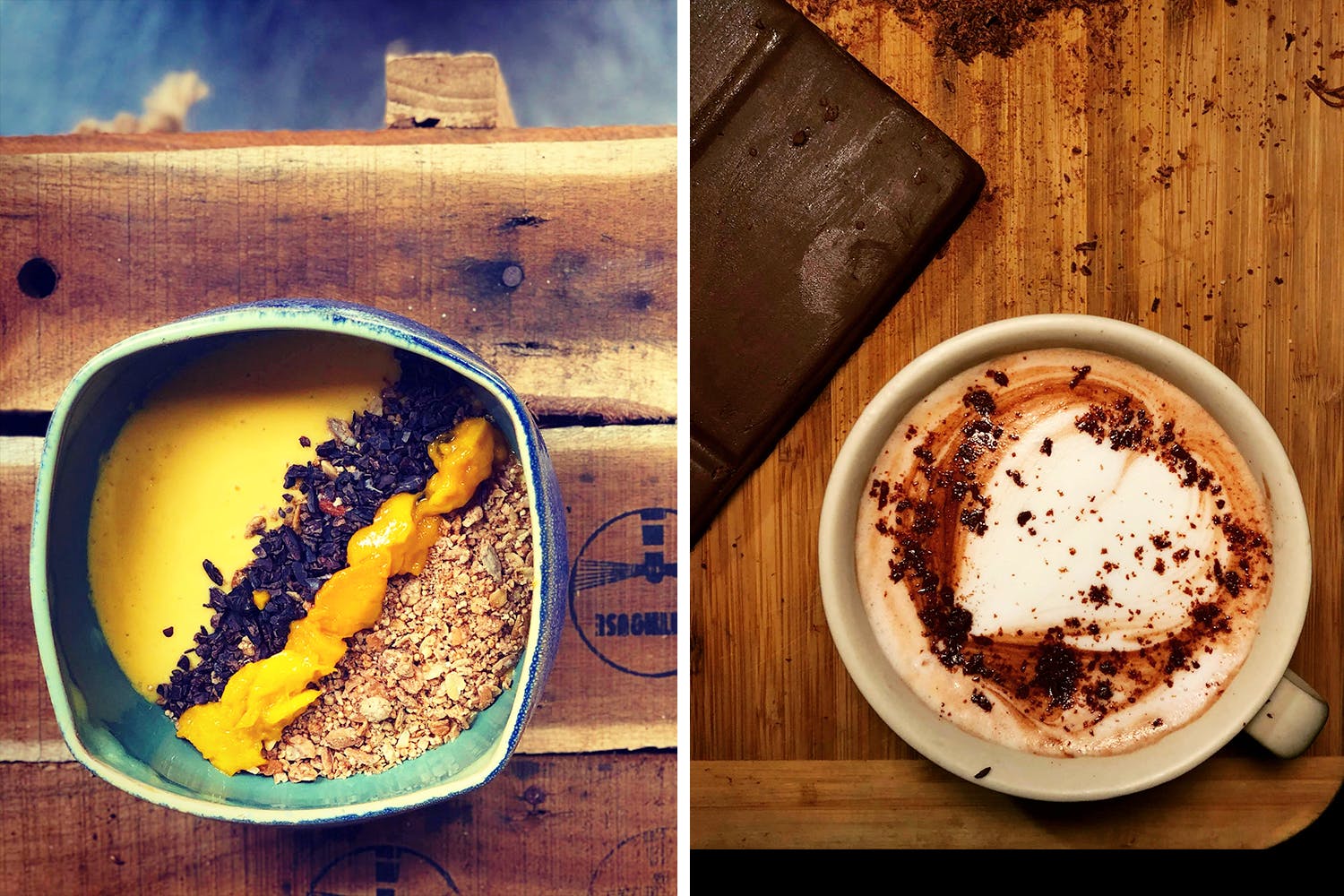 Slow Food & New Brews: The Lighthouse Cafe's Menu Wall Has New Things Wooing Us
Shortcut
Kolkata's new kid on the block, The Lighthouse Cafe. had wowed us with its specialty brews and subtle Scandinavian-style decor. Now they are slaying us with a new menu.
Tell Me More
Rain's playing a downer for your mood? Head over to The Lighthouse Cafe (we call it TLC!) because it's got some fantastic new brews and sumptuous healthy food to cheer you up. Jazz up the wet weather with a good Iced Latte Macchiato (comes with two shots of espresso) or TLC's Kyoto-style house special drip cold brew with tonic water – it has a rich malty taste. If you're up for something refreshingly new then give their brilliantly bright and tasty turmeric and cinnamon golden latte a try. They have a range of deliciously wholesome sandwiches to compliment your joe. Choose from Italian salami, pepperoni or roast beef—these come loaded with Dutch Edam cheese, pickles and peppers. Want something lighter? Order one of their smoothie bowls – packed with seasonal fruits, roasted muesli, berries and nuts, they will keep you going through the day.
Anything Else?
All priced within INR 300 and made from fresh and ethically grown produce, TLC's slow food (food that is prepared locally and using high-quality local ingredients) is a great new addition to our city's cafe culture. To know more on this check here.
Also On The Lighthouse Cafe
Comments