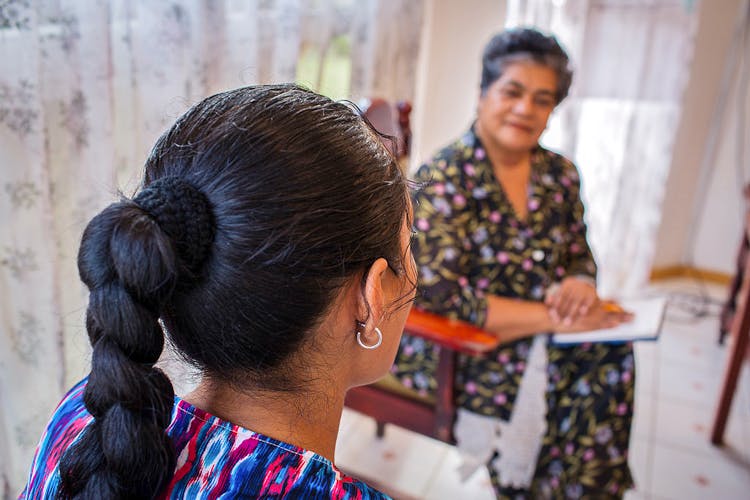 Going Through Rough Times & Need Some Counseling? These Five Therapists Can Help
Work or study pressure, bad marriage, troubled child, depression or anxiety, or simply the feeling that something isn't right? Here's a list of recommended therapists and centers in Kolkata to help you cope with it all.
Ipshita Chatterjee
Ipshita Chatterjee is one of the two practitioners of Rogerian or Humanitarian Therapy in the city, this is essentially a person-centered form of therapy. She stresses on the fact that she is not an analyst, and that she moves away from Freudian techniques which many find constrictive. She specializes in marital, and adolescent counselling. She has a private, residential chamber in Dhakuria near the Dakhinapan Shopping Complex and charges INR 800 for individual sessions.
Dr Ranjita Biswas
People who have taken her sessions say they are extremely calming and make you feel like what you're going through is manageable and you'll be okay soon. There's no judgement whatsoever.
Dr Ranjita Biswas has sessions near Kalighat on Thursdays, charging only a fee of INR 300, She also sits at Sappho For Equality and charges INR 100 for sessions there for LGBTQ persons. There's a lot of trauma in the lives of queer people, and if you're seeking urgent help, we suggest you get an appointment and visit her soon at the Sappho office.
Crystal Minds
With over 25 in house professionals, Crystal has some of the most highly recommended doctors in the city. Psychologists like Dr Anuttama Banerjee, Dr Dinaz Bilimoria, Dr Indrani Dutta and psychoanalysts like Dr Jhuma Basak are part of the permanent team here.
Many of their patients have given extremely favourable reviews, saying they have come out with a better understanding of their illness and consequent recovery.
Over A Cup of Tea
This warm, inviting center helps tone down depressive gloom. Therapy rooms have bright-coloured walls with origami and calming décor, anyone would feel at ease here. The approach is very conversational, non-judgemental and they have a very qualified team of psychologists with TISS graduates like Dr Charvi Jain, Dr Preeti Shaw and Christ University graduate, Dr Dhwani Sheth. The place is administered by Oindrila Kundu a food blogger who feels very passionately about mental health.
Caring Minds
This is a super speciality mental health facility with a qualified team of in-house psychologists such as Megha Rathi, Pourabi Chaudhury, Swati Chowdhury and others. They take into account different aspects of a person's life and treat disorders that arise in one's childhood, adolescence, adulthood and old age. Apart from this they also conduct workshops which help have larger conversations about mental health in schools, colleges and companies.
Comments