The information in this post might be outdated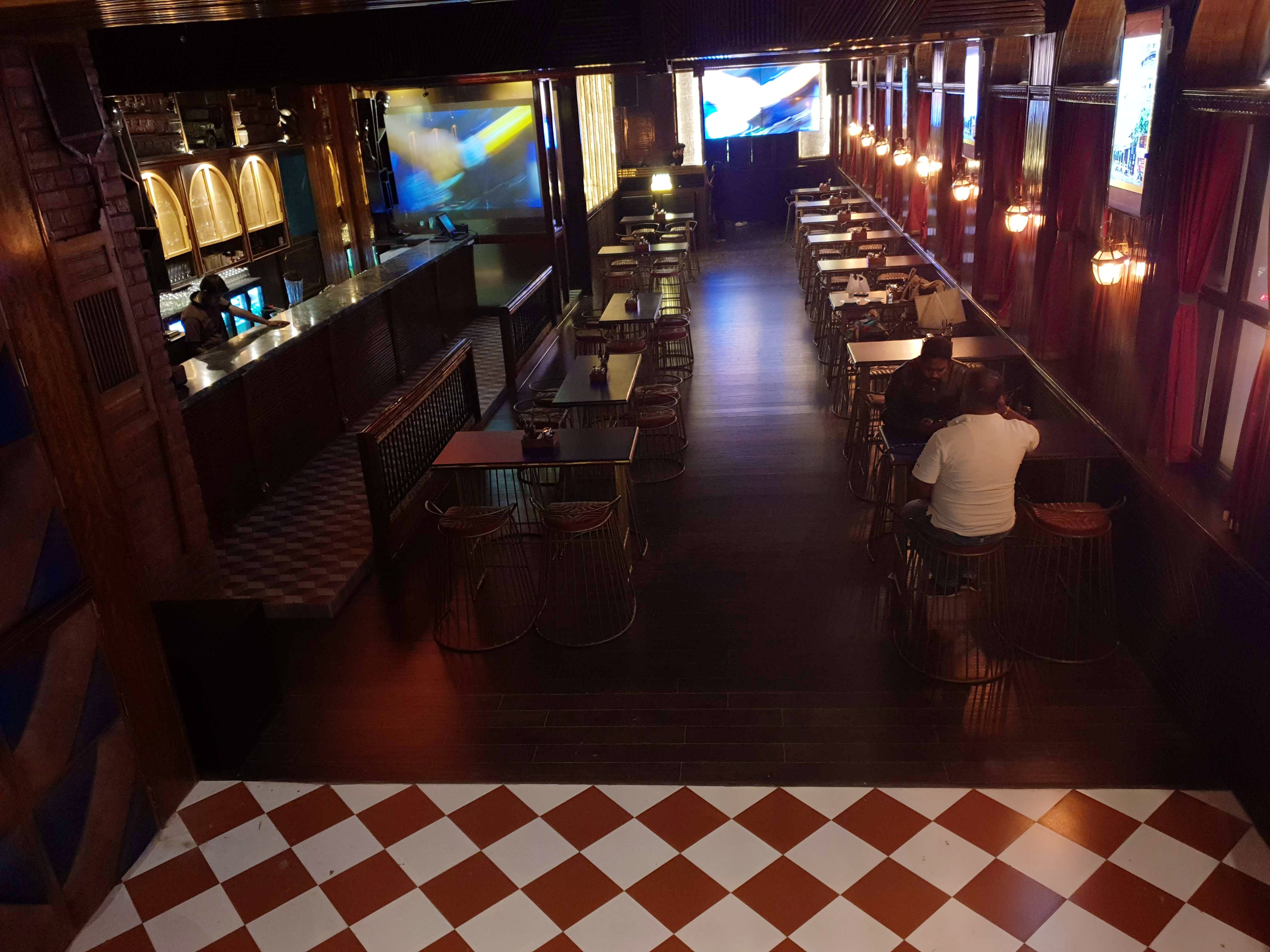 We Discovered A Brand New English-Style Tavern In Park Street
What Makes It Awesome
Retro is back, and it's not simply fashion that we are talking of. We were walking along Park Street and came across this intriguingly named tavern that looks like it's straight out of ye olde England. Louvre windows with stained-glass arches, intricate wood moldings, art deco furniture, Victorian baroque wallpaper, vintage brass lamps - everything's done right to go back in time; you simply need to wear your flapper dress and hat before checking into The Lords And Barons. A careful eye would definitely catch it, but spotting it could be a hit and miss because of the unassuming front. It's opposite Hard Rock Cafe and beside Timex. The throwback style interiors has an entry corridor with old Kolkata photos that leads up to an old British-style red & jade stairwell with a wooden banister. Push through the large wooden doors on the first floor and you will be back in the 20s of the West. Some of the touches inside are like a throwback to the Gatsby era. A vast expanse of old English pub, there's vintage wooden furniture to large Victorian prints and old curios. The art deco gold-coloured metal high chairs that overlook the main stretch of Park Street are the best seats to grab. You can also take up leg space at the expansive bar area and check out the curious curios (scooters to vintage trunks) and groove to the music. And in case, you drop by with your gang, make way to the mezzanine area that fetches a nice view of the entire pub. The decor had us kinda slack jawed but the food left us saying 'meh'. Bangers and mash were okay to nibble on though made with bland processed chicken sausages, and the bacon-wrapped prawns had chicken bacon (pork and beef are a serious no-no here). Pulsing and upbeat techno music pumps through the place (a clear move away from the tavern setting) while two large screen reflect images of DJs and performances around the world streamed via YouTube. If you request nicely, the DJ will also stream your fave vids on them. Good thing, they plan on opening another club on the floor above this month and a sky bar pretyy soon.
What Could Be Better
Booze is yet to hit the bar (they'll serve it for a few days in the last week of December, and do it regularly from next year onwards), but mocktails are there to sip on.
How Much Did It Cost
A meal for two (excluding alcohol) would set you back by INR 1,200 (approx.) here.
Comments