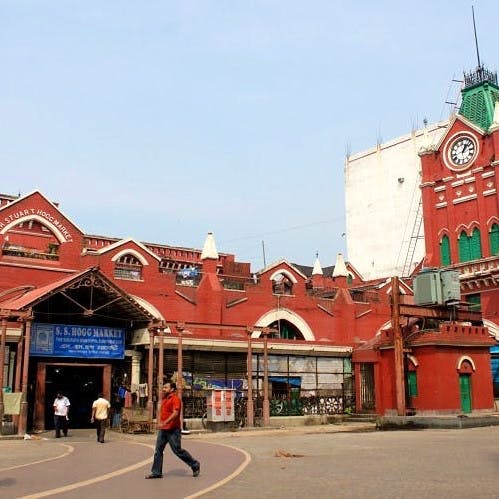 Move Over Shopping & Food! Here's A List Of Other Fun Things You Can Do In New Market
Skip the shopping and eating bit for once and check our list of other fun stuff that you can do on your next visit to New Market.

Bookstores
New Market and the surrounding areas have loads of old bookstores that stock rare books difficult to find in other regular bookstores. Hit up The Modern Book Depot, Piccadilly Book Shop or Bengal Book Stores to name a few. Piccadilly on Free School Street is one of the oldest dealers of both second-hand and new books. Get your hands on the entire Tintin and Asterix collection at half the price! You might just spot Daphne du Mauriers (the rarer books), some great crime pulp fiction classics and even some classic erotica.
Tram Ride
Head to the Esplanade Tram Depot and take a ride to Shyambazar or Belgachia while enjoying picturesque views of the city. It's like a mini tour of North Kolkata. Pass through old colonial-era buildings as well as the iconic College Street. You can also take a Kidderpore-bound tram for scenic views of the Maidan area. Don't wanna take a ride? No worries. Travel down memory lane with the Smaranika Tram Museum housed inside a vintage tram showcasing rare memorabilia.
Vintage Vinyl Records
Digital music has sure taken over our lives but nothing beats the charm of vintage vinyl records. Visit Vibrations, a seven-decade-old shop on Mirza Ghalib Street that stocks the finest collection of gramophones and vinyl records. From Beethoven and Mozart to Beatles, Pink Floyd and even Ravi Shankar, this shop has it all.
Camera Gully
All you camera aficionados! Hit up Metro Gali in Esplanade for all your camera needs. The entire area is full of camera shops. From second-hand film and DSLR cameras to the latest models, this gali has it all and that too at discounted rates! You'll also find camera equipment like lenses, lights, tripods, batteries, bags, microphones and memory cards. Don't panic if something is out of stock. Place an order and they'll get it for you. Camera needs fixing? Worry not. Visit any of the shops and watch these pros work their magic at cheaper rates.
Walk in M.A. Photographic Centre if you wanna get your hands on age-old cameras. We spotted a Bell and Howell movie camera, a Zeiss Ikon Box and the Kodak Baby Brownie on the shelves!
Shaheed Minar
Stop by Shaheed Minar opposite The Oberoi Grand and revisit a part of history. This 48-metre high structure (earlier known as Ochterlony Monument) was founded in 1848 to honour the triumph of Commander of the British East India Company Major General Sir David Ochterlony against the Gorkhas in the Anglo-Nepalese War of 1825. It was, later, renamed to Shaheed Minar (Martyr's Tower) as a tribute to the sacrifices made by Indian freedom fighters.
You need prior permission from the police if you wanna climb the 218 steps to the top of the tower.
Comments