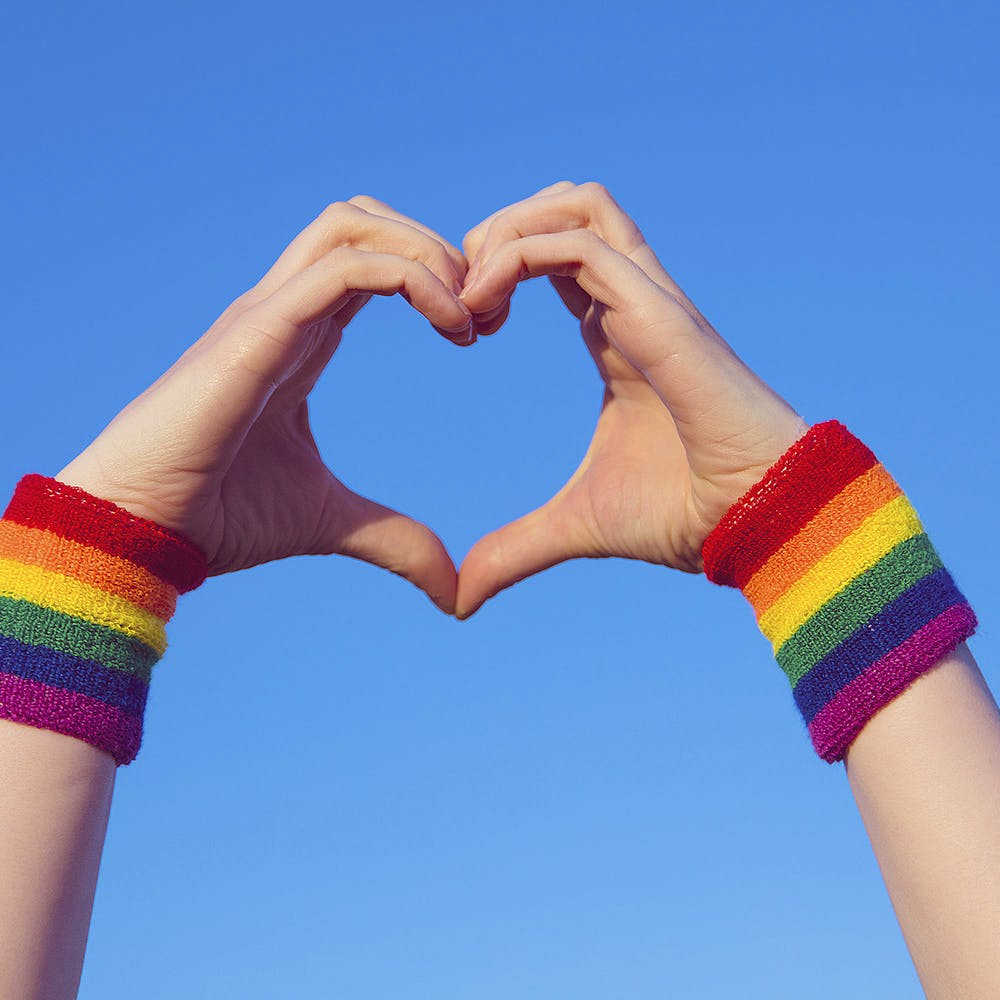 Wave That Rainbow Flag With Pride Not Just This Month, But Always
In case you are wondering why suddenly all things look like a rainbow - from social media DPs, logos to even hoardings. It's because Pride Month is here and time to celebrate inclusivity and most importantly, love. Queer or not, here are a few ways you can boost your LGBT advocacy during the month of June, and hopefully forever more!
Attend Pride Parades
Even though some of these parades and walks are notorious for being too extravagant, but hey this is the only time of the year when the LGBTQ+ community can wear, look and even act the way they like and that too without being judged. We believe it should not be restricted to one month, but go be a part of such parades, if not just to click pictures but to show solidarity with the community. Maybe then it'll be something all year round!
Drop In At This Queer Cafe
Did you know there is a queer-friendly cafe right in the heart of the city? Go check out Amra Odbhut Cafe, a space for the LGBTQ+ community, where you can attend readings, perform and celebrate your identities. From cosy corners to a tiny library, it's the perfect place to unwind. Also don't forget to befriend other members of the community as all we need is love. The cafe is currently open part-time and they plan to make it fully functional in a couple of months.
Watch Made In Kolkata Queer Movies
The Bengali film industry has been quite vocal about portraying stories on the LGBTQ+ community. Most of this can be credited to the late iconic film-maker and actor, Rituparno Ghosh, who had been the crusader of the queer movement. Take a break from the mushy 'boy falls in love with girl' movies and watch some of the same-sex love stories, which are both beautifully and aesthetically portrayed. We recommend Nil Nirjane, Arekti Premer Golpo, Chintrangada, Achena Bondhutto, Teen Kanya to the latest National Award winning Nagarkirtan. While you'll find most of these films on YouTube, do check out The Melody store on Rashbehari Avenue.

Musical Instrument Stores
Be Fashion Forward
Scouting for ways to come out of the closet? We suggest simply sport a tee or carry a bag with bold queer motifs and illustrations. Check out the social media handles of artists like Priyanka (ArtWhoring) and Reya Ahmed and get your hands on all things queer.
Take A Sip Of Rainbow Drink
To add to the theme of Pride Month, some cafes in the city are offering rainbow-coloured mocktail and desserts. Drop in at Wanderwall, a quaint cafe at Hindustan Park, which is serving drinks and desserts in hues of the rainbow. Rush now and don't forget to post a picture on Instagram (with hashtags for sure!).
Ask Debina a question