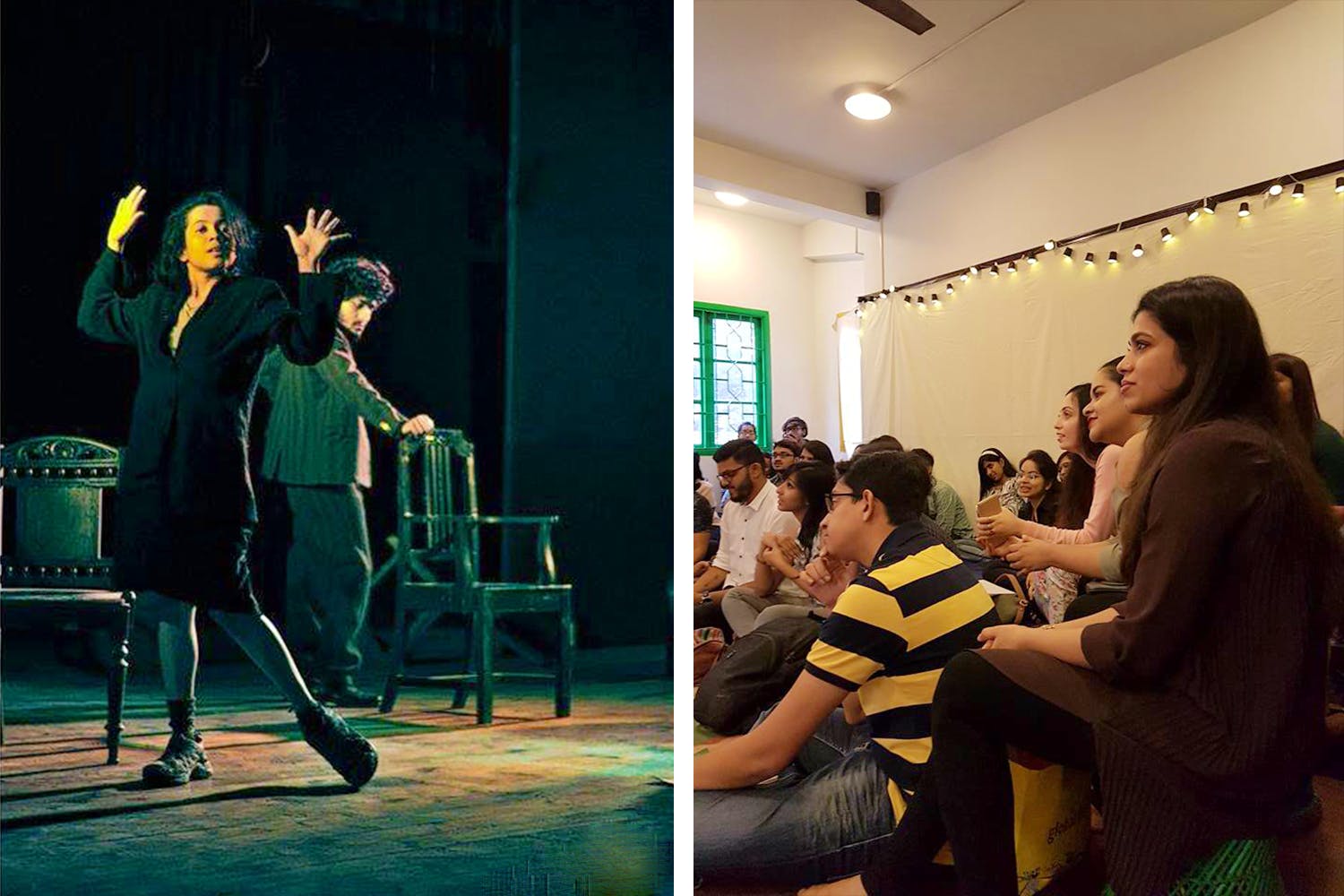 Plays, Films & Art: All The Fun Things You Can Do This Weekend
Weekend's almost here again – sorted out your plans yet? If you're still caught up with work and mucky rains, we've compiled this list of recommended events to help you max your days off.
Plays For Shows
Kick off the weekend with some good plays and experimental theatre. Don't miss out on Saturday Tata Steel Literary Meet's Play Gauhar that will retell the story of Guahar Jaan (check here). Or head over to the new space Janus with your kids for their first production, Enemy Pudding (check here). Keep Sunday saved for the evening of three plays by Hypokrites. Check here for more details.
Just For Laughs
Hearty laughter is good for body, mind and soul, and when the weekend is around the corner then a heavy dose of it is necessary. On that note, we suggest you hit up Kalkutta Komedians' open mic at Aqua Java on Saturday (check here), and on Sunday head to Club Boudoir to catch comedian Karunesh Talwar perform live (check here).
Musical Covers
Add some music to your mood at the begining of this weekend with Alliance Française du Bengale's musical programme this Saturday. An evening reprising the covers of our favourite musicals, this one is a must attend to  refresh yourself. Check here for deets.
Creative Collab
If you are a budding artist looking for some down time to meet fellow artists, then this one is for you. Head over to Doodle Rooom on Saturday for Soul Sutra to meet with artists from different backgrounds and catch them live. Check here for more details.
Film Screening
People's Film Collective is back with their film screenings and talks. This time they are talking on Kashmir. Be at Jogesh Mme Academy to watch the screening of Jash-e-Azadi by Sanjay Kak. Check here for more info.
Dance It Out
If dance is your mojo then this weekend join ArtsForward in their Body Sense workshop to talk and interact on current social and political topics through the medium of dance. Learn about the Rorschach touch from dancer Diya Naidu or watch Avantika Bahl breakdown codified walls of sign and language through her dance. To join this dance movement of conversation and interaction check here.
Comments