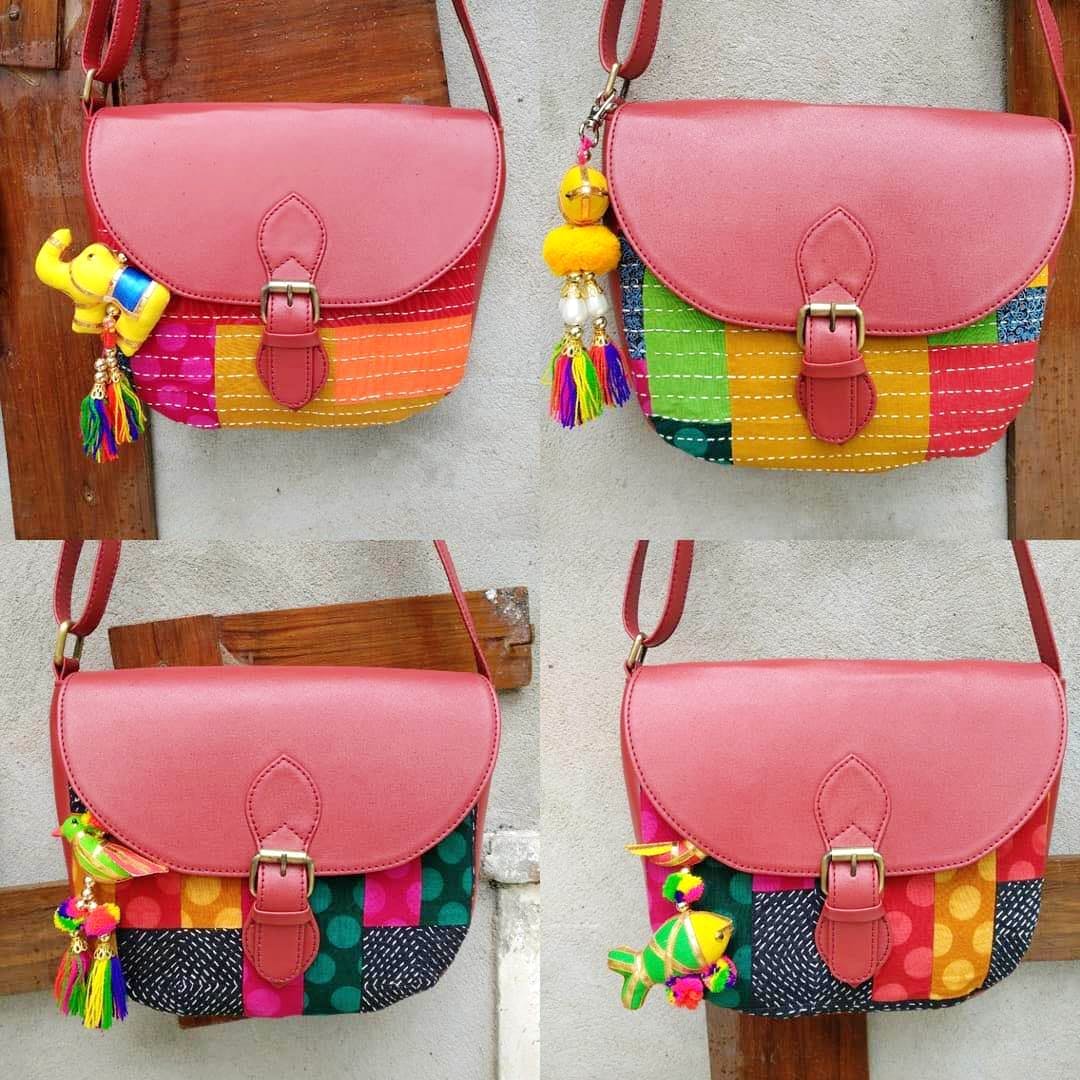 This Brand Does Quirky Bags With A Burst Of Colour And Boho Chic Written All Over It
What Makes It Awesome?
If you are in the grip of 'Fridamania', then you can't miss her bestselling circular bag with colourful floral patchwork and a hint of the Pop Culture icon, Frida Kahlo's face at the centre (a unibrow for eyes and tiny red heart for lips). The circular slings come in two sizes (big & small) with fronts done up in either Kantha work or embroidery with Khun fabric flowers. Combining vegan leather with handcrafted elegance, Riddhi's bags are not just good looking but rank high on functionality and affordability too. You can choose from a range of totes, slings, clutches, messenger bags and even laptop bags. What's more? If you have a certain look and feel in mind, she can help you turn it into your arm candy reality. For instance, recently she personalized a diaper bag and matching changing mat for a new mommy.
Comments