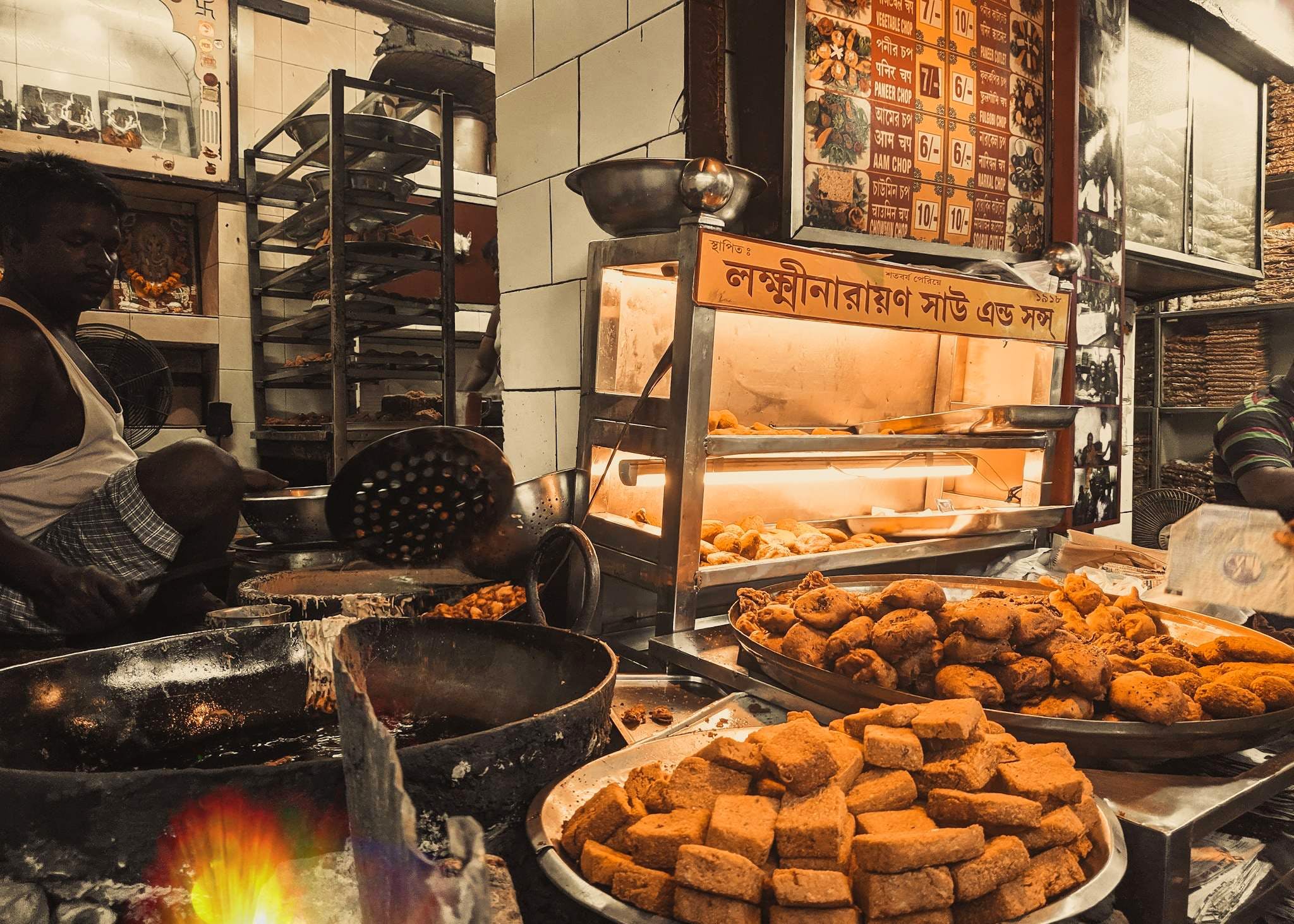 This Legendary Shop Serves The Best Fritters In The City
What Makes It Awesome?
Lakshmi Narayan Shaw & Son, Hatibagan! A Rainy Day, The streets of Calcutta. A clay pot steaming with the aroma of ginger getting stirred in boiling milk. A newspaper shaped like a Mozambique allowing the golden-brown fritters to rest protecting them from the bit of diagonal drizzling. Ah, you can't just stop chasing the smoke from the hot oil somehow making its way into your olfactory membranes and settling down in the cages around your heart. Because at the end of everything, Food is Love. Oh, you dare not disagree. In Frame - Fuluri - Rs.3 Aalu Chop - Rs.5 Paneer Chop - Rs.7 Aam Chop - Rs.6 Fulgobi Chop - Rs.6 Narkal Chop - Rs.6 Beguni - Rs.5 Piyaji - Rs.7 Paneer cutlet - Rs.10 Paneer chop - Rs.7 Kashmiri Chop - Rs.6 Vegetable Chop - Rs.7 Vegetable Chop - Rs.8 soyabean Chop - Rs.6 Dhoka Barfi - Rs.5 Soyabean cutlet - Rs.10 Chowmin Chop - Rs.10
What Could Be Better?
They should arrange for a seating arrangement for a minimum number of people.
Comments