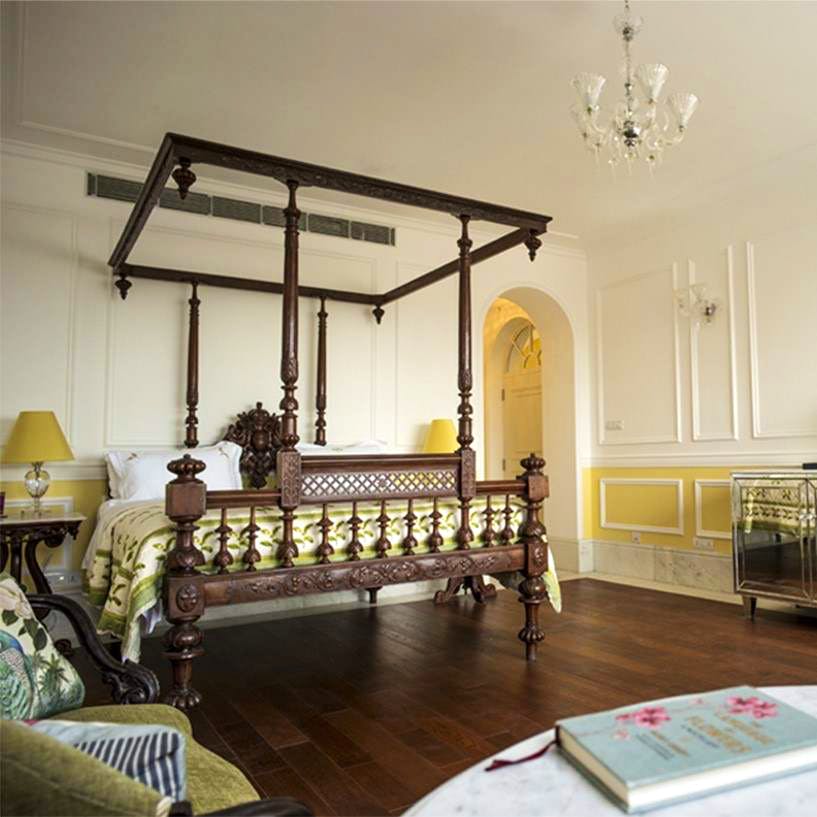 This Luxe Colonial Boutique Hotel Is Everything You Need For Staycation Goals
What Makes It Awesome
I'd describe it as a grand luxury bolthole to escape in time, space and from work. Escaping from work sounds reasonable, but travelling in space and time won't seem improbable either when you check into the Glenburn Penthouse. Part of the century-old Glenburn Tea Estate in Darjeeling, the newly opened Glenburn Penthouse sits right at the bustling heart of Kolkata. The tepidly modern facade of Kanak Building on Chowringhee reveals nothing to the common eye, but remember to not judge a book by its cover. Once you climb up the six floors of the building, the seventh will surely take you to a heaven that's rich, opulent and elegant. It's here that you travel back in time and space to the rich colonial world. Versailles parquet flooring, ornate marble inlay interiors, plaster of Paris moldings and antique furniture scattering the scene - it's a lost world of glamour and opulence that you step into. The drawing room lays out a dramatic welcome (somewhat like an understated Wes Anderson setting) with its bespoke Mughal painting-inspired 'Hindoostan' wallpaper that details the old mysterious India where women walked leopards and eggs had wings to fly! Leading off from this spectacle is the charming tea verandah where you can have your breakkie and high tea while gazing over to the panoramic view. Designed by renowned escapee Bronwyn Baillieu-Latif, the pristine white colonial rooms offset by the tapestry's bold colours of turquoise, canary, turmeric and celadon are a sight to behold. Get comfortable like a sahib on the poster beds, but the bathrooms have all the modern luxuries for your care. Lounging in the infinity pool while looking over to the majestic Victoria Memorial would be a difficult experience to top. There's also a well-stocked library to laze around in the afternoons, but if you're a busy body who loves exploring, reach out to concierge to fix up your itinerary around the city.
Pro-tip
There are nine rooms in the two floors of the penthouse. Three come with a direct view of Victoria Memorial, three with an expansive view of the bustling cityscape and two sits on the roof with a private garden and Jacuzzi. The Grand Bengal suites are the ones you must definitely book.
How Much Did It Cost
It definitely costs a little fortune to stay here. Prices start at INR 20,000.
Comments