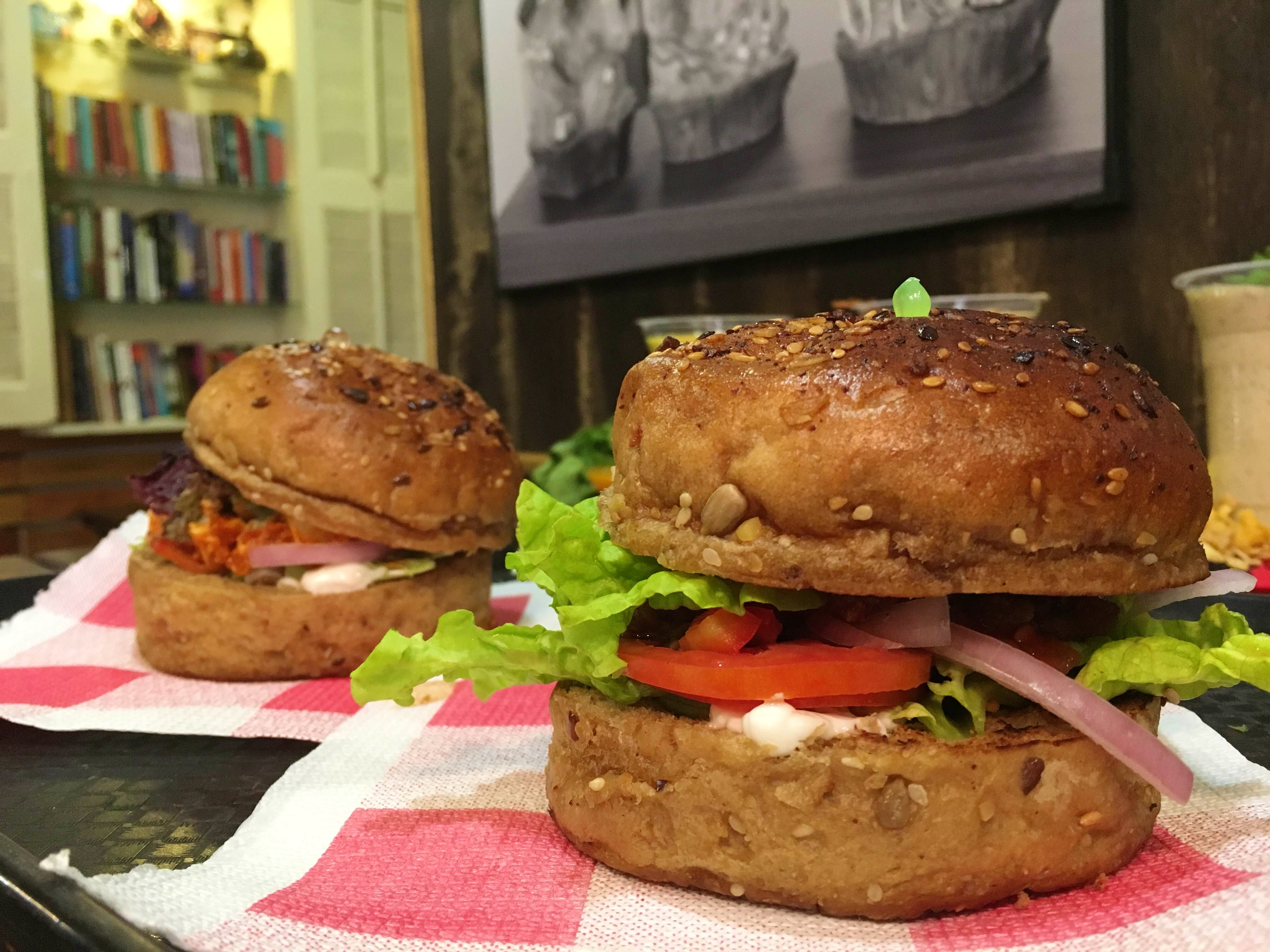 Head To Cafe Pranah In Hazra To Have Healthy Burgers & Smoothies For Brunch
What Makes It Awesome
This weekend you got to try the healthy yet tasty junk food at Hazra's Cafe Pranah! Their USP is their yoghurt-based smoothies - banana museli chiya seeds smoothie, date & fig cinnamon smoothie, nutty papaya goodness smoothie, and alphonso mango fresh basil smoothie are the crowd favourites. These shakes are super healthy as they're all yoghurt based, then no artificial sweetener or honey is used as a taste lifter, plus the whipped cream or ice cream aren't added to give it an extra flavour, and lastly, they don't have any sort of added preservatives Also, remember to try out their wacky yet healthy burgers, they're absolutely delish! The schezwan paneer burger and minced chicken sloppy joe burger. Both these burgers were insanely good.
What Could Be Better?
Maybe a couple of more burger options can be introduced to give more options to their customers.
What's My Pro Tip?
Definitely, try out their schezwan paneer burger and minced chicken sloppy joe burger. They are a gem of a burger that I have tried in recent times. And yes it's healthy as well!
Anything Else?
You can carry home their carrot and oat muffin and dark chocolate museli rock. Also one may quench their thirst with their Iced Quanah, it's an amazing aromatic iced tea that you will surely love, plus it's super healthy.