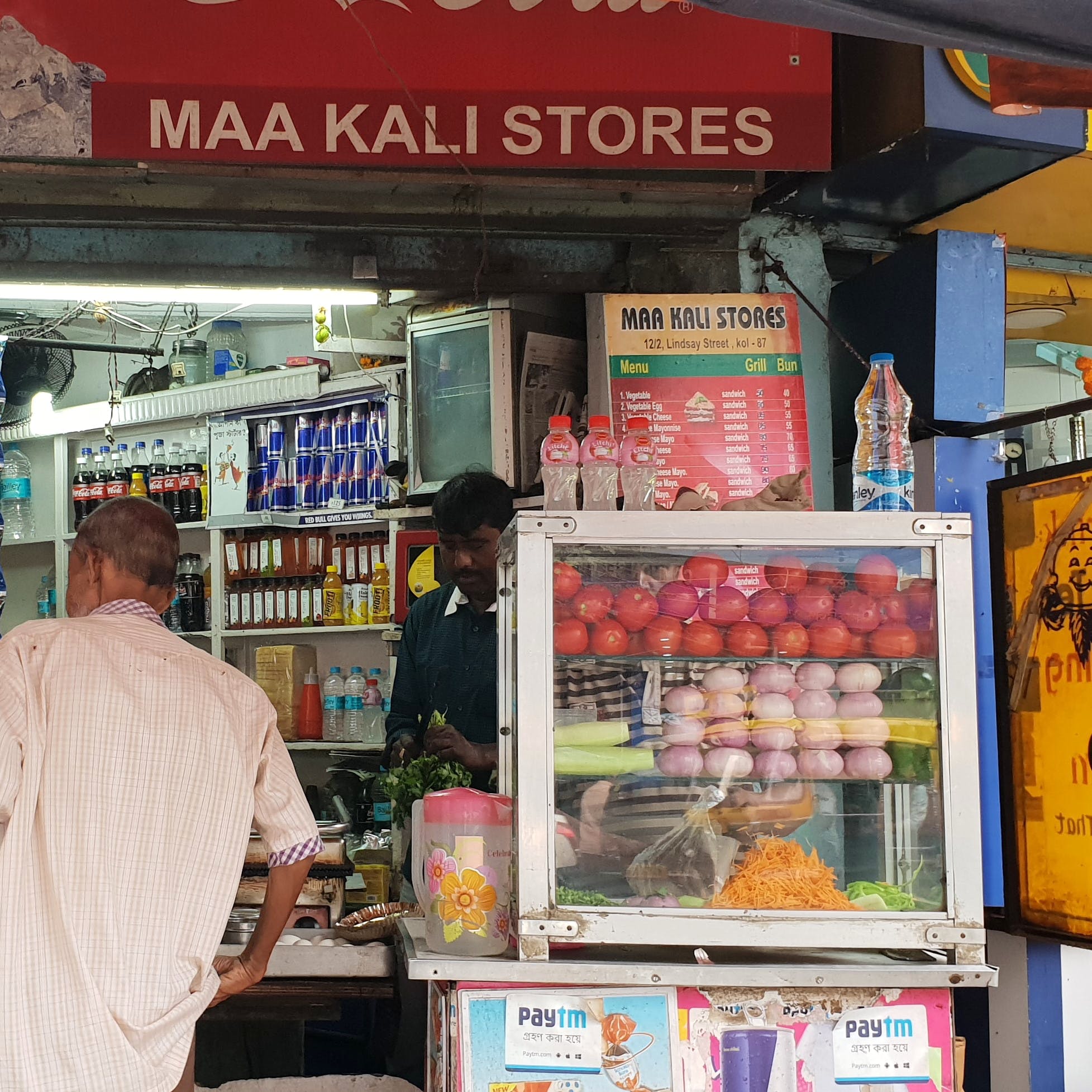 This Store's Sandwiches Are Hands Down The Best Thing In Lindsay Street
What Makes It Awesome
Next time you are in the New Market area take a roundabout stroll in Lindsay Street and come to a stop before Maa Kali Stores right opposite the Free School Street Post Office. You'll probably have to jostle a few bodies to get close to this hole-in-the-wall store, but have patience. A large well-being steel sandwich maker is the first thing that you will notice, but the large red standee menu won't escape your eye either. You'll have to be there to believe it with your own eyes because they have some 33 odd types of sandwiches to offer! Kallol Palui's shop has been feeding office goers, shoppers and school children for the last 40 years with some of the best sandwiches in town. Available both in veg and non-veg options, it won't be a stretch to say, this store is legit keeping sandwich alive as a snack! Veg cheese mayo to chicken egg cheese or even corn chocolate sandwich or banana honey, the options are plenty and the portions are filling. The wait is just about 6-7 minutes long, but you can stand there and watch Gopal Mondal whiz through the fresh veggies with his knife and Kallol whip up the delicious sandwiches.
What Could Be Better
The crowd and the wait can be a downer for a hungry stomach. Also, ditch the card when you are hitting up this place. Eat out there or take it away, thus one will definitely keep you coming back for more.
How Much Did It Cost
Everything is priced within INR 100 here.
Comments