To Die For Has Authentic Italian Food And A New Menu Every Three Months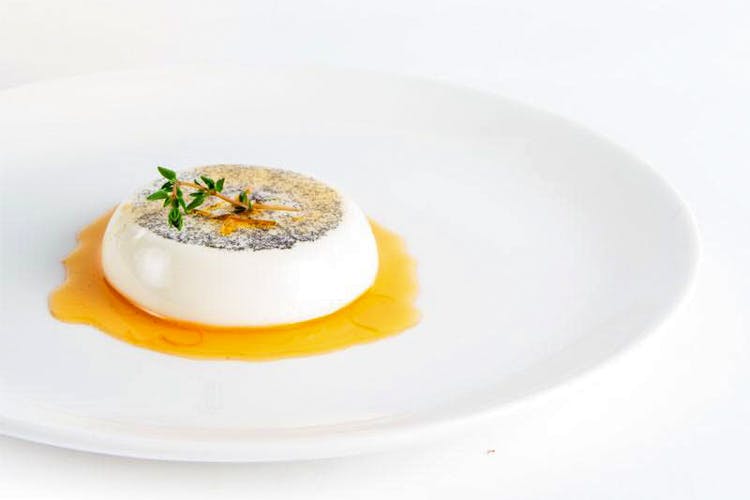 Shortcut
This hidden gem has a new menu every three months and desserts that are literally to die for!
Totally To Die For
To Die For is all about keeping the integrity of food and as far as possible, making everything from the bread to the ice cream and the sauces from scratch. This vegetarian hole-in-the-wall joint serves up the best Italian food. Apart from some ingredients which are imported – truffles from London and Peruvian asparagus – all the other veggies are fresh and locally sourced.
The menu may be limited but what's awesome is that 60-70% of the menu gets changed every three months so every time you go, you can try something completely new! But don't stress if you grow overly attached to a favourite dish, the House Specials stay on the menu.
Owner and Chef Shashwat Dhandhania who is just 22 years old trained in Le Cordon Bleu London and works the pass himself almost every day! He suggests the house favourite, homemade fettuccine with eggplant pate; pumpkin ravioli  in a burnt butter sauce with almond and capers;  beetroot salad served with a balsamic red wine sauce with homemade feta and cream cheese.
All the desserts are absolutely to die for and look like they are straight off Masterchef. Dark chocolate mousse, white chocolate with raspberry and meringue, and cheesecake with blueberry sorbet will literally give you a party in your mouth!
Shattered Plates and Artsy Décor
The wall décor is so Pinterest. There's one wall split diagonally in half with each half painted a different colour; one half with broken plates the other with full plates with food painted on to show that empty plates break and full plates stay intact.
You can book the tiny café for a dinner for 30-35 people and will even get a liquor licence for the day so wine can be served to go with the meal. They'll do private events and special tasting menus if you want to bring a taste of Italy home. They'll even design a 7-course tasting menu just for you with all your special requests.
Anything Else?
To Die For uses egg but you can request a 100% vegetarian meal if you want. A dinner for two would set you back between INR 1,000 and INR 1,400 inclusive of tax.