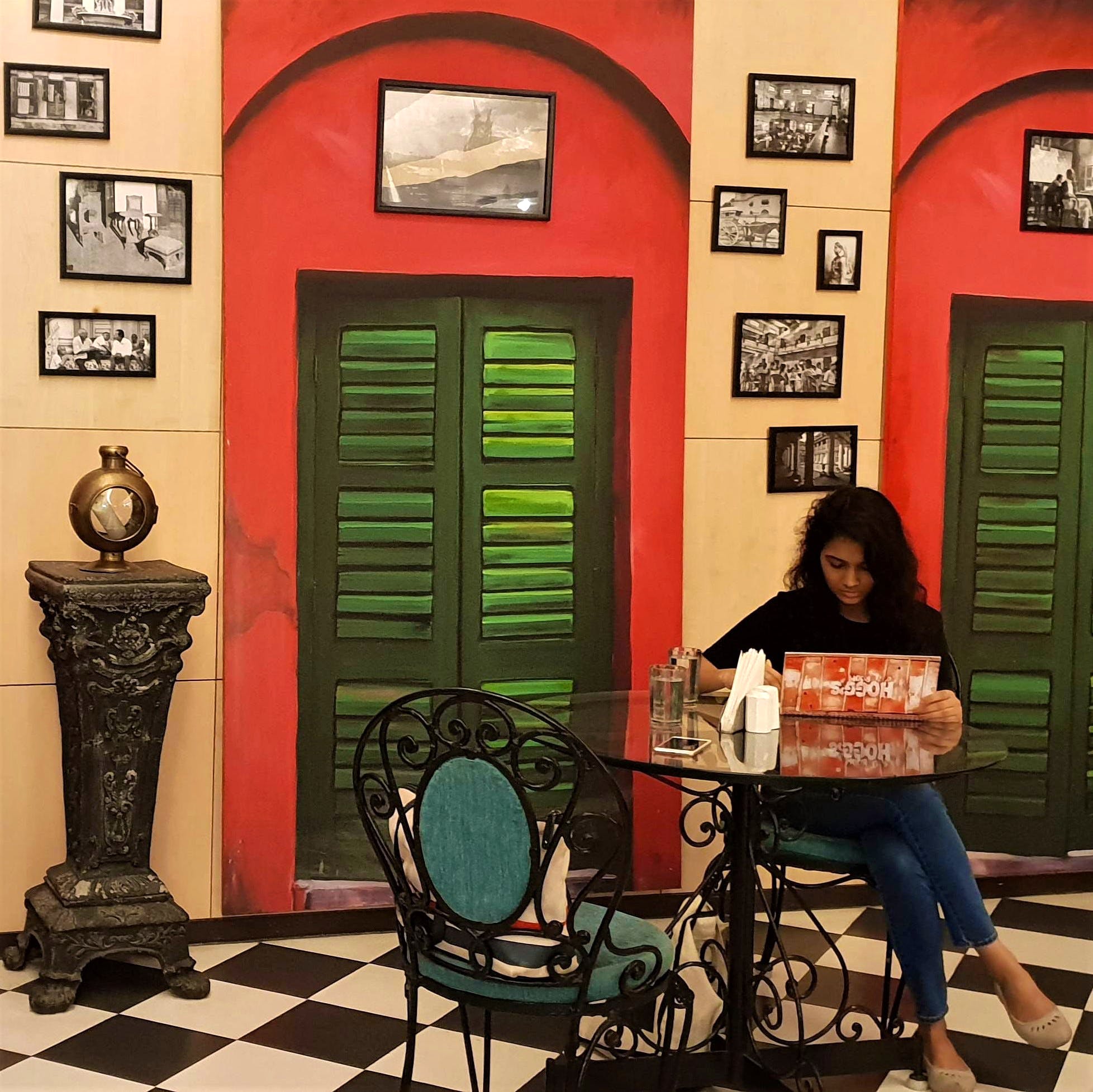 Delivery Available

Wi-Fi Available
Travel Back In Time With This Cafe's Old Colonial Vibes & Iconic Location
What Makes It Awesome
There's nostalgia lurking in the name of the coffee shop itself, but even if that doesn't cut the deal, then the decor will definitely take you back in time. It's perfectly okay to let imagination run wild and call this place Hogg's Room, which stands right across Hogg's market! Travel back in time to the Raj era with this cafe's atmospheric charm and vintage decor. Chequered black-and-white tiled floors to period wood and wrought-iron furniture and artefacts - this place can easily transport you to an opulent colonial coffee house that may have been frequented by the sahibs and the baboos. The location itself adds another layer of history to the place with Hotel Lindsay (the cafe is located in the first floor) being decked from head to toe with rare old antique maps, souvenirs and photographs of Kolkata. This place is easy on the pocket so it's a sure winner if you are looking for a place to hit up after office or an evening out with your gang for a couple of drinks (straight hard drinks, not the fru fru ones!). And it's perfect for your Insta feed!
What Could Be Better
The food is not so great, tbh. The old Calcutta special fish fingers aside, there's nothing much to excite your palate. Fast food variants like burgers, pizza and fries overtake the menu. There's also salad for the health conscious foodie. The coffee is just about okay, and we've definitely had better versions of the food (we had tried their fried chicken and the watermelon and feta salad).
How Much Did It Cost
A meal for two will cost around INR 500, without alcohol. Alcohol prices start at INR 105 here.
Comments
Delivery Available

Wi-Fi Available