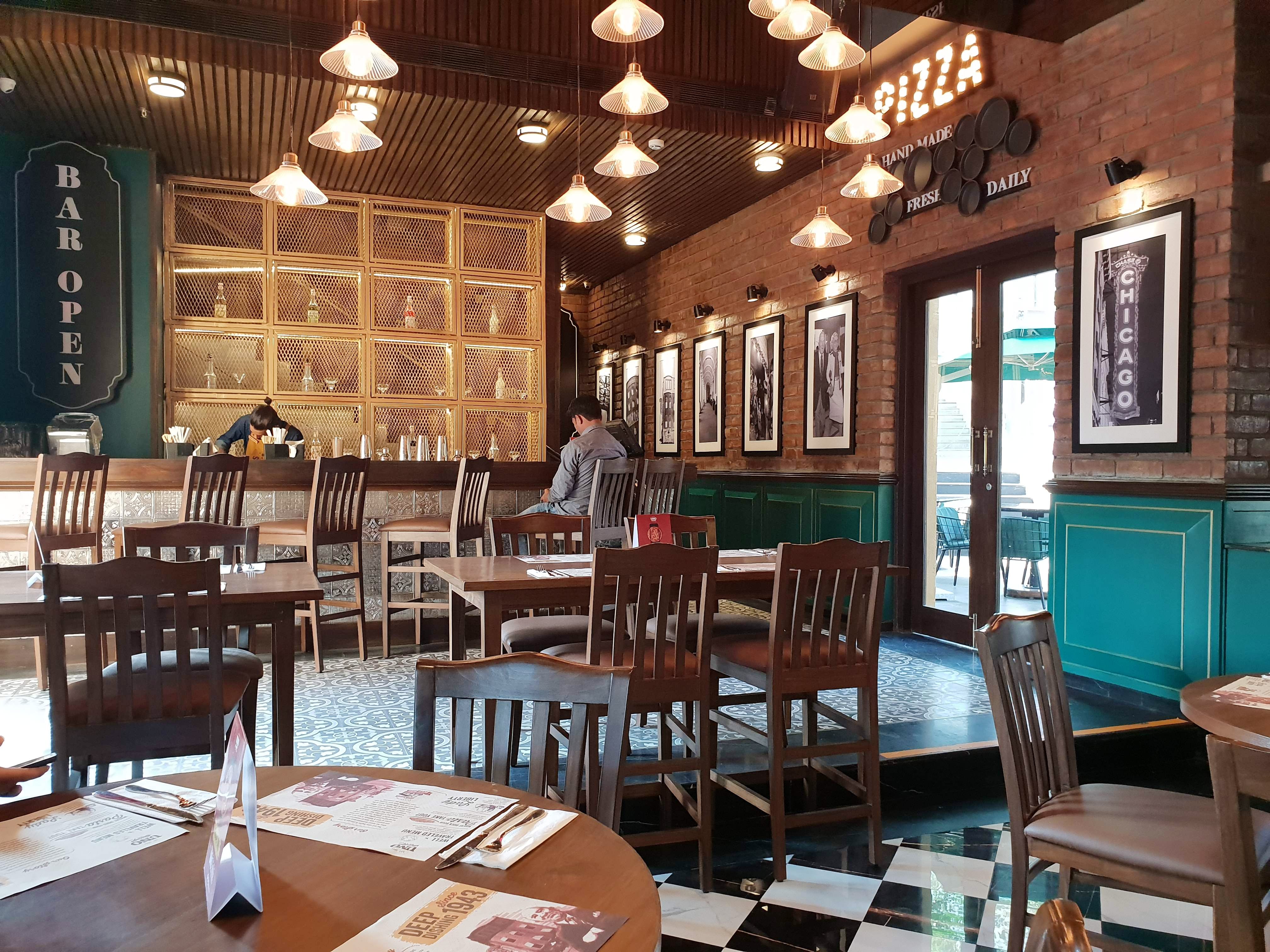 Chicago-Style Deep Dish Pizzas & Speakeasy Vibes: This Place Is Our New Squad Hangout Fave
What Makes It Awesome
Loud and funny, craving comfort food and a mix of good drinks - this very much describes every squad hangs, and it doesn't need rocket science to know that the tiny overcrowded mushrooming cafes in the city don't cut the deal. Chicago's UNO Bar & Grill has come to town and we're telling you, if you've got a squad to match ours you gotta check this place out. Don't let Swabhumi's faux colonial facade of UNO define its character. Walk into this three-storeyed eatery and you'll find yourself in an all-American pizza place that's got the speakeasy vibe on point. From the giant-old American metal bird hanging from the ceiling to the brick-and-mortar walls decked with old American photo-prints and bars that take up centrespace in every floor - this sprawling pizzeria seems straight put of an American sitcom. Head up to first floor, following UNO's story along the staircase (dates, photographs and small anecdotes about UNO since 1943 line the stair wall) for a open verandah to hang and smoke. Or seat your small gang in one of those old booth-style tables for a relaxing intimate chat. We made use of the good weather and sat in the backyard under the open skies to binge on UNO's signature Chicago-style deep dish pizzas. The menu is packed with fast and comfort food (health nerds and diet fiends stay away). The signature Mucho Nachos is totally worth the cheque with pico di galo and cheese-topped nachos baked like pizza in a deep dish pan. There's a chance lots of 'mmms' will pepper your conversation because the super-soft Caprese pizza (arugula, olives and jalapenos topped) will be a sure hit among thin crust lovers, and the farmer's market (topped with olives, cherry tomatoes, mushrooms and aubergine) is known to be their best deep-dish pizza. Meaterians try the UNO-special spinoccoli (a penne pasta dish with chunky chicken roulade) and you just could keep you coming back for more. For your sips, go old fashioned and try their popular pina colada or the strawberry lemonade. We're giving this place a few extra brownie points because of their fantastic music. With old school rock and classic bands streaming through the eatery, this one is a refreshing change to the EDM overload that we get every day!
What Could Be Better
A big downer for sure, they are yet to get their liquor license (two more weeks to put that on work). Until then, we'll have to make do with cocktails and soda.
How Much Did It Cost
A meal for two be around INR 1,000 here.
Also On Uno Chicago Bar & Grill
Comments