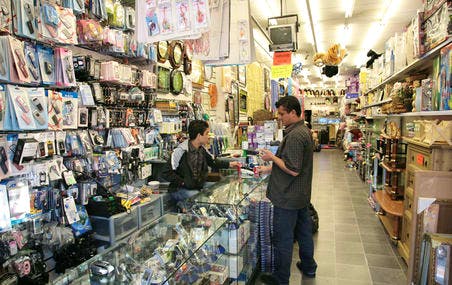 Looking For Used Mobile Sets Or Want To Add A Vintage Touch To Your Humble Abode…Check Out City's Best Thrift Markets
If you are low on budget or want to save money by buying seconds for temporary use (if any), then hit-up these following flea markets offering used goods at well-bargained prices.
College Street Market
College Street, which is also referred as 'Boi Para', is the biggest market for used books. It is literally a haven for bibliophiles where one can get hold of print vintage collection, some of the rarest publications, and even out-of-stock books.
Esplanade Market
You can bag great mobile phone deals in Esplanade. This voguish place is known for trading used mobile phones. There are also vendors dealing with used clothes and wristwatches.
Park Street Auction House
If you love rare vintage collection and have a thing for antique furniture, then head to Park Street Auction House. It hosts auctions every Friday and people from within the city as well as outskirts wait to bid here.
Lake Market
Here you'll find several shops dealing in automobiles. One can sell his depreciated car and also choose a second-hand car in good condition. There are shops for buying and selling old air conditioners as well.
Khidirpore Market
Here at Khidirpore market, you can get second-hand mobile phones at peanut prices. It is also known as Fancy Market and deals with phones of almost all brands. Just be aware of the fake products as they sell dupes of all brands with double the warranty.
Mullick Bazar
Mullick Bazar, which is located in the Park Street area, has numerous motorcycle shops dealing with various kinds of two-wheelers and their spare parts. If you know the area well or enquire properly, you will come across shops selling second hand bikes in albeit good condition.
Comments