The information in this post might be outdated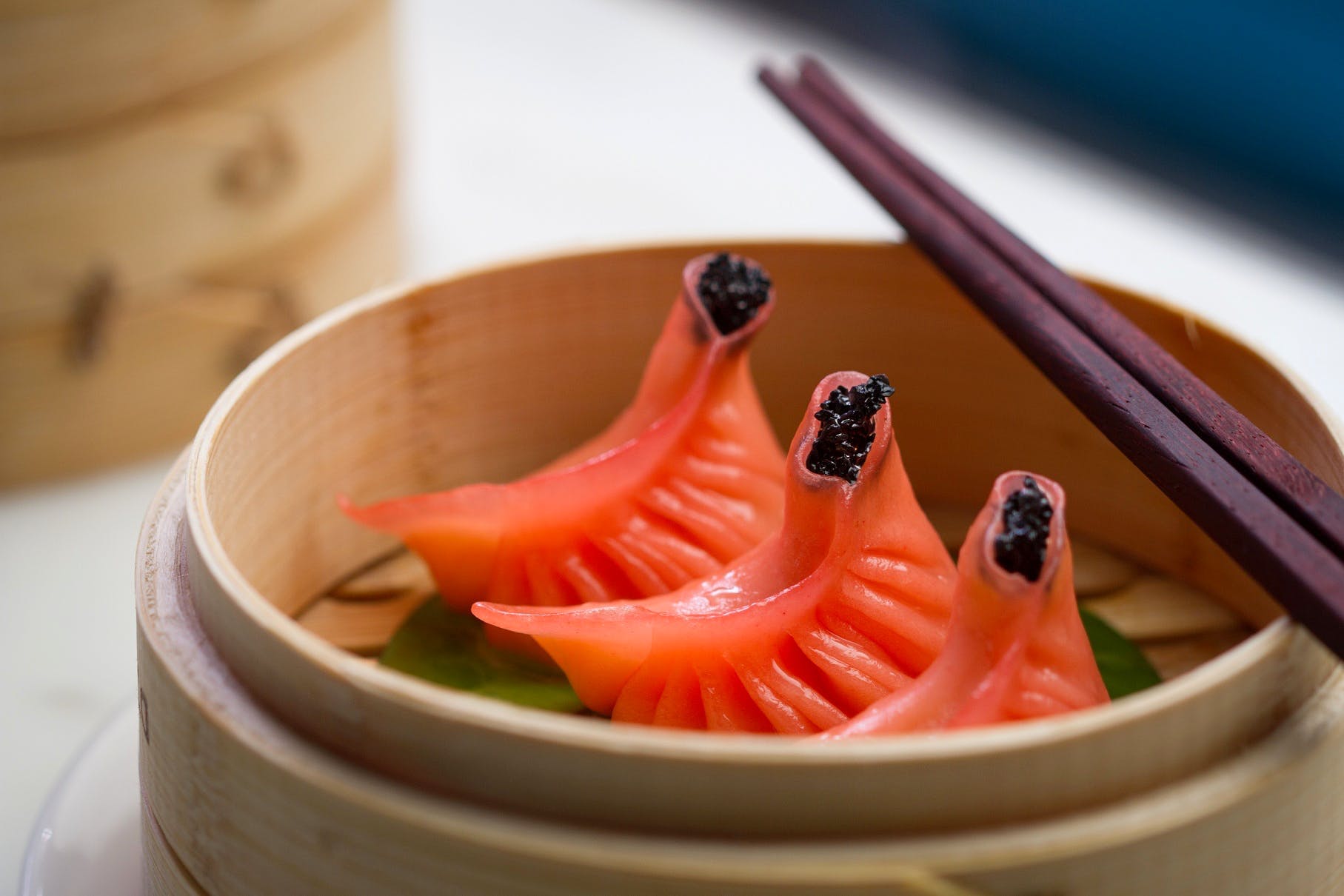 Sweeten Your Dinner Date With Bae With These Valentine's Day Deals
First V-day together or has it already been years that you've been celebrating? Whatever the case, it needs to be special and romantic. Don't stress, we've got you covered with a handpicked list of Valentine's Day offers in the city that you must check out with bae for a memorable date.
Yauatcha
If Cupid had a spot to choose to host a love fest, Yuautcha will definitely top the list. Cosy, plush and intimate, reserve a table at Yauatcha on V Day, and bae will super-heart your gesture. Colour your love red at this dimsum and tea house that follows the Chinese tradition of considering red as a significant holy colour. Treat your sweetheart to their special beetroot-skin scallop dumplings, har gau, truffle edamame dumplings, and toast to your bond with their gorgeously red Tian Shang cocktail. And the best way to sign off on a love note would definitely be with Yauatcha's most instagrammable dessert, Raspberry Delice!
Bakstage
Your fun, chill and sassy attitude makes everyone put you both on the couples goal list. Mushy is mash potatoes, and you and bae are definitely not one. If you nodded yes, hit up Bakstage for a fun and peppy evening and eat your heart out on their love-inspired grub. Start off the tab with Growing Old Together (onion rings tower with sour cream), then proceed with Unconditional Love (stuffed chicken breast) and finally wrap it up with Sense of Love (strawberry and rose petal cheesecake). Make it more decadent with some wine, and pair it with their heart-shaped double chocolate cake. Dinner will set you back by INR 1,700 for two.
Kenilworth Gardenia
It's going to be couples central at Kenilworth's lawn. Fairy lights, cool breeze and eating out under the open skies - do you need a more romantic setting for a night out with bae? To sweeten this deal, Kenilworth's Gardenia has a five-course meal with a complimentary bottle of sparkling wine and live music by Faizan and Disha. And don't forget to seal this moment forever at the photo corner. All of this for INR 6,499 (veg) and INR 6,999 for (non veg).
Eat Good Food
Two peas in a pod, you and your bae are confirmed health nuts who encourage and support each other. Carb loaded and greasy meals are not your idea of a good supper date. Rather, surprise your boo to a treat at Eat Good Food. Healthy and nutritious, Eat Good Food has Valentine's Day special dessert offers like red velvet salad cake, keto dark choco mousse, keto starwberry cheesecake and others to sweeten your date. The treats will be there till February 17.
AltAir
Expansive city skyline, seats under the open sky and a cosy nook to have an intimate date - can you find a better setting than this? Don't try, just reserve your seats and bring bae to AltAir for your V-Day special date of bubbly and unlimited food. DJ Jimmy will be in the house to keep you swaying to the beats. And if you plan to make boo your forever, they also have a 'propose corner' to pop the most important question (remember to carry the ring, though!). Alt Air has got more love to offer to the prettiest couple. There's a free staycation to win, too!
Fatty Bao
The good guys at Fatty Bao are serving Love Portion No. 6 and we're sure this elixir will entwine your hearts forever. Candle light booths to a six-course meal and live music - the setting is as romantic as it gets. Make an evening full of love with their the spicy crab and tuna uramaki, truffle oil hargowor, prawn and shitake dim sum, vegetable murtabak, succulent duck confit cooked and more. Violinist Rajarshi will be there to serenade your bae, and you can end it on a heady note with chocolate and strawberry mousse. The spread is priced at INR 3,000 ++
Myx Bar & Kitchen
For a more relaxed, laid-back and chill date with boo, we would suggest a date at Myx Bar & Kitchen's Valentine's Day special offers incorporating sumputuous platters, drinks and desserts. Skip the usual flowers and candle light and take bae to this happening gastropub to enjoy delicious meals and groove to the beats of the DJ. Make the dinner special with dishes curated by celeb chef Shaun Kenworthy - expect chicken rozali, barbecue chicken tenders, crunchy chicken rolls and more. Add the final sweet touch with their V-Day special dessert of the heart-shaped choco-truffle cake.
Ozora
A romantic date under the open skies and with a panoramic view. Can it get better than this? Hit up Ozora with bae for an intimate candle light dinner in their rooftop space. Sit by the twinkling lights with bae and you can also catch the special balloon games in the evening. Reserve your table before. This date with bae will set you back by INR 2,000.
M Bar Kitchen
Want to get down to some naughty and nice this V Day? Take bae along and check into M Bar Kitchen for an evening of dance, drinks and fun. Of course, it's an evening of love and passion that doesn't mean you can't mix it up with some music and moshing. Hit up the coolest nightclub in town with your boo and dance and go to groove town to the tunes of DJs Girish, Manish and Raunak.Starting from 8p you can also catch Moksha perform live here.
Comments