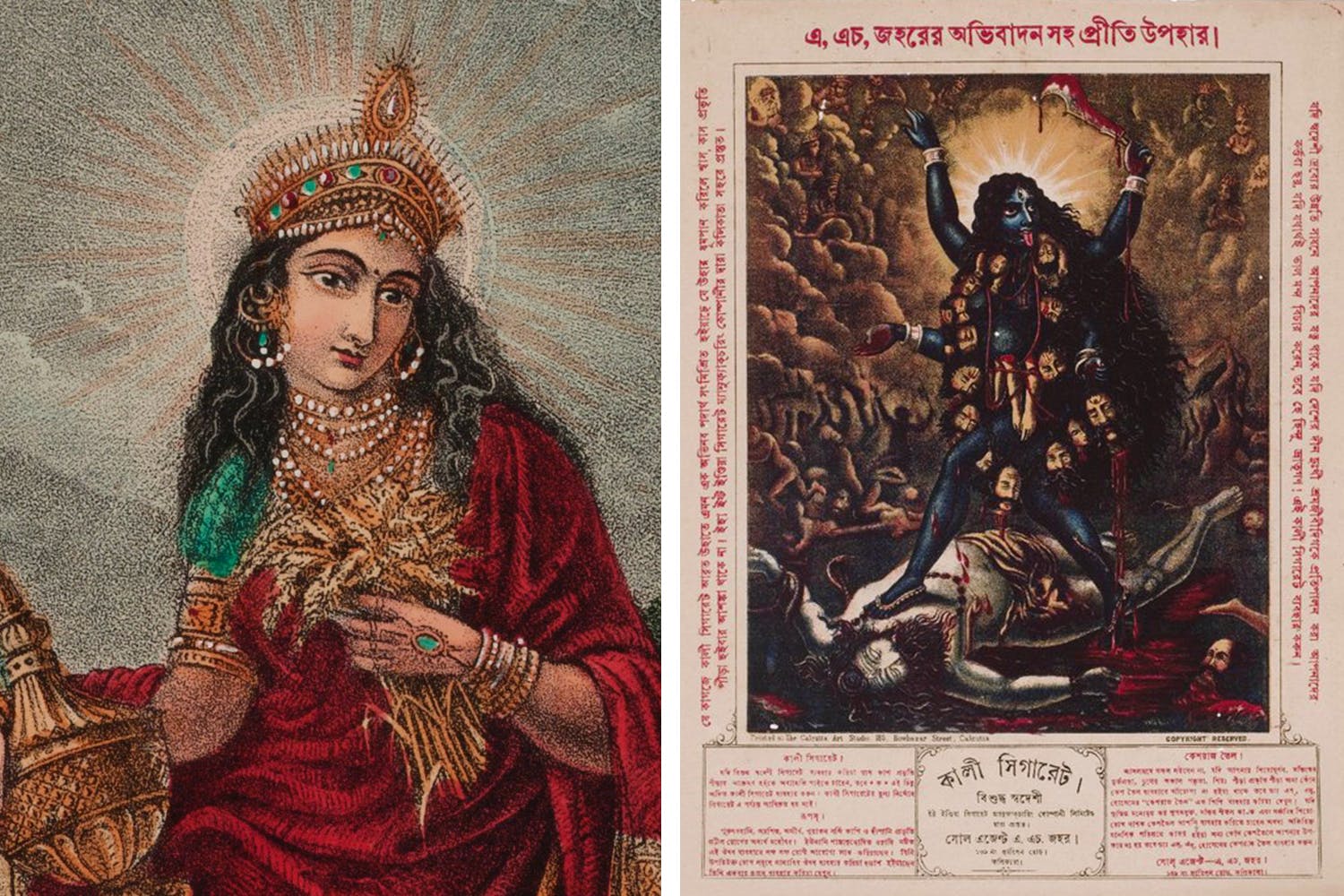 Stock Up On Vintage Litho Prints From This 18th Century Art Studio
Shortcut
Ever wondered from where all those regal vintage paintings of great personalities come from? Take a look at this centuries-old art studio.
What Makes It Awesome
The Calcutta Art Studio is one of the pioneers of modern Bengal printing since the advent of lithography in India in the late 18th century, and it still has those original vintage paintings up for sale!
So if you're someone who likes vintage vibes in your home then visit this 148-year-old red building soon. It's a great place for pictures with period architecture and interiors that are totally Insta-worthy (the stairs will take you back in time). Walk around imagining people from history sitting here and getting portraits done.
The studio was started back in 1878 by Sri Annadaprasad Bagchi and specialised in the newly-introduced form of printing, lithography. This is a method of printing originally based on the immiscibility of oil and water, invented in 1796 as a cheap method of publishing theatrical works and quickly adapted by others to produce paintings specially of famous personas and deities.
This place has done portraits of eminent personas like Dwarkanath Tagore (grandfather of Rabindranath Tagore), Swami Vivekananda, Prince Albert Victor and Keshub Chandra Sen. This is where all the characters, you gave your history exams on, came to get their paintings made. Isn't that fascinating?
Going with the flow of time, The Studio has opened its own website from where you can see their collection and negotiate the price on a call.
A special mention goes to their "Heritage Collection" which has a unique range of original 18th century paintings of mythological characters and holy deities.
Comments