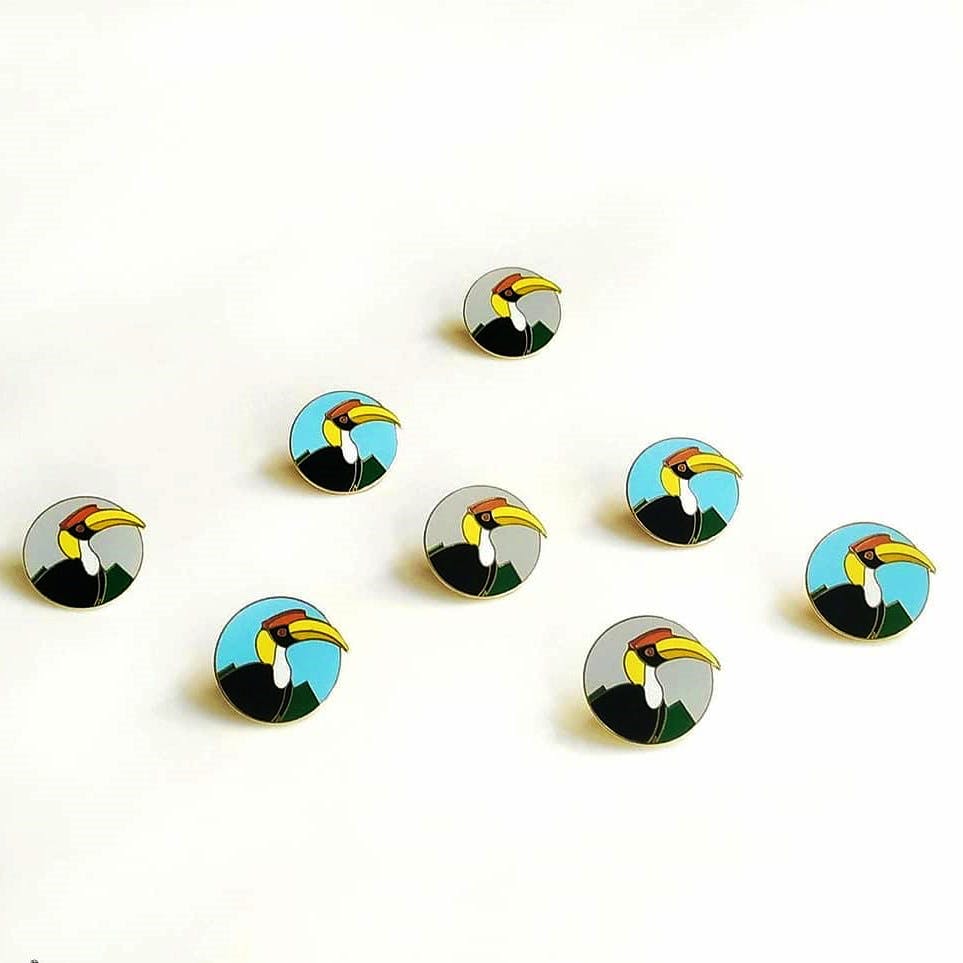 We Are Crushing On These Northeast-Inspired Cufflinks By Assam-Based Brand, NEst
Shortcut
Cufflinks, unfortunately, are worn by very few people today. But these could add a touch of formal elegance or whimsy to your fashion statement and be a subtle form of expression. We stumbled across these gems made by NEst, an Assam-based brand which showcases the land really well in all its products. Check them out.
What Makes It Awesome
NEst by Arpit Agarwal is a brand of lifestyle products inspired by the symbols, culture and crafts of Northeastern India. The brand's effort is to capture and explore the immense rich heritage of region, its diverse wildlife, flora, fauna and its colorful people.

The products that really caught our eye were the enamel lapel pins. made in metal with hard enamel (size is approx 0.80 inch). With themes like 'One-Horned Rhino in a Bamboo Forest (available in two colors - black and white) and Great Hornbill (grey and blue options), these will bring a touch of whimsy to your wardrobe. They make for perfect gifts for those who love to wear pins (you could perhaps fashion them into buttons as well). And they also make for a great souvenir/ memory if you want to take back something from the northeast. So go ahead, wear these stylish wrist nuggets - they might zest up your world view!
What Could Be Better
They should have a bigger range, perhaps. Right now, we could spot just two designs.
Pro-Tip
Order a pair quickly as these are made in small batches and get over fast.
Comments