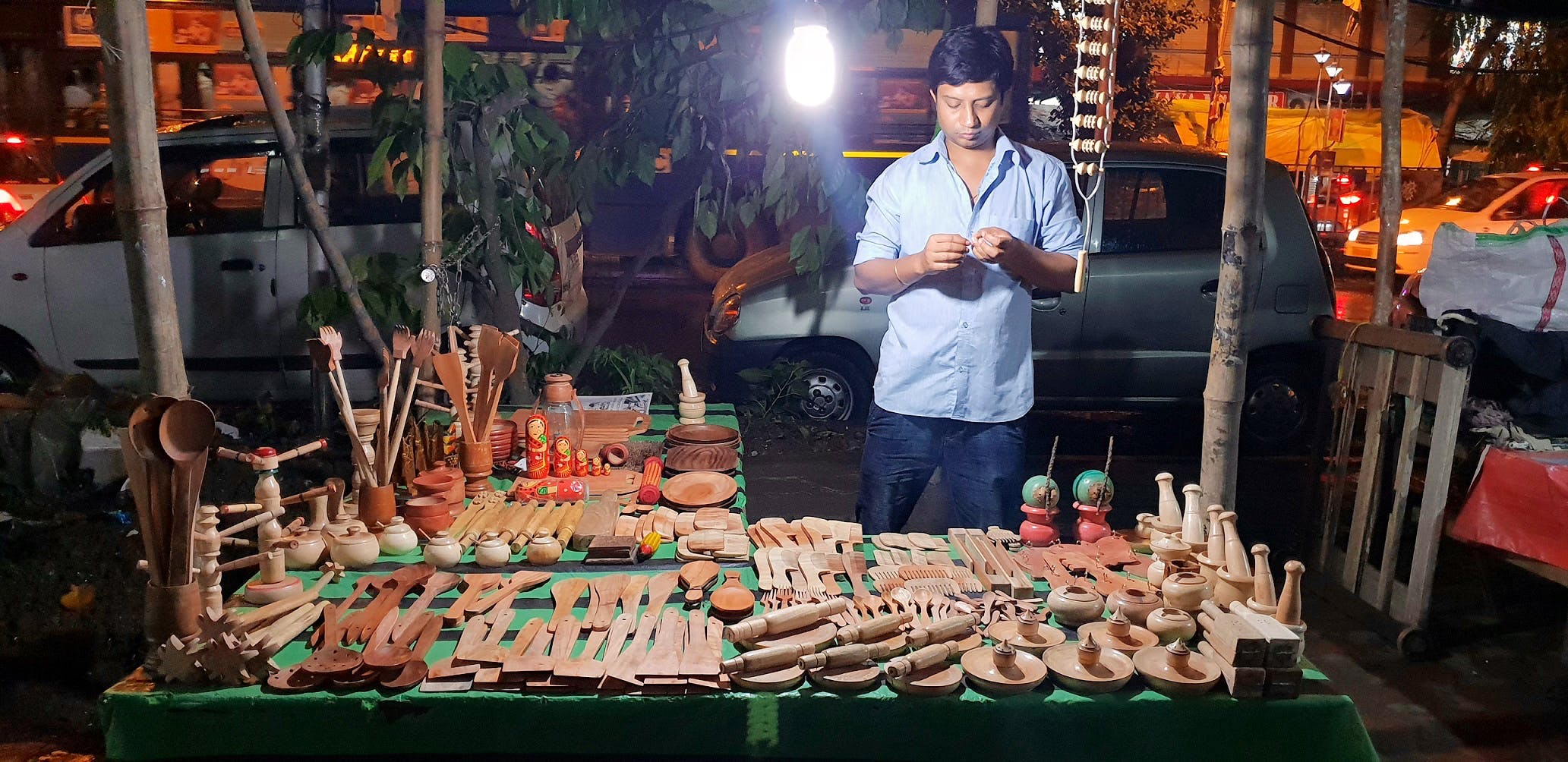 We Found A Street Store Selling Wooden Cutlery, Bangleholders, Bowls & More
Shortcut
Looking for wooden cutlery like ladles, spoons and forks? Hit up this small streetside stall on Rashbehari Avenue. It has everything including cute bowls with tiny spoons, chopping boards and trays, and more.
Great For
Wooden Accessories, Combs, Cutlery.
What Makes It Awesome
We were walking along the pavements in Rashbehari Avenue when we stumbled upon this gem of a stall selling wooden accessories of all kinds. Run by an extremely polite, Palash Debnath, the stall has every kind of ladle, spoon and fork here at highly affordable rates (INR 10 onwards). He even stocks wooden tongs (INR 100) - perfect for ladling pasta and turning over chunks of chicken on the grill. We loved the trays and plates made with coconut wood. And the sets of wooden bowls with lids and spoons make for great gifts (INR 80 to 120). Been browsing around for something to store your bangle and bracelet collection? He has the perfect bangleholders for just INR 150. Looking for hatke, atmospheric lighting options? Pick up wooden lanterns for INR 300. But the best find had to be the handpainted matryoshka nesting/stacking dolls in bright colours (INR 300).
Pro Tip
The prices are already bargain ones, so better not to haggle with the man. After all, if this was a mall, these products would be sold at more than triple the price!