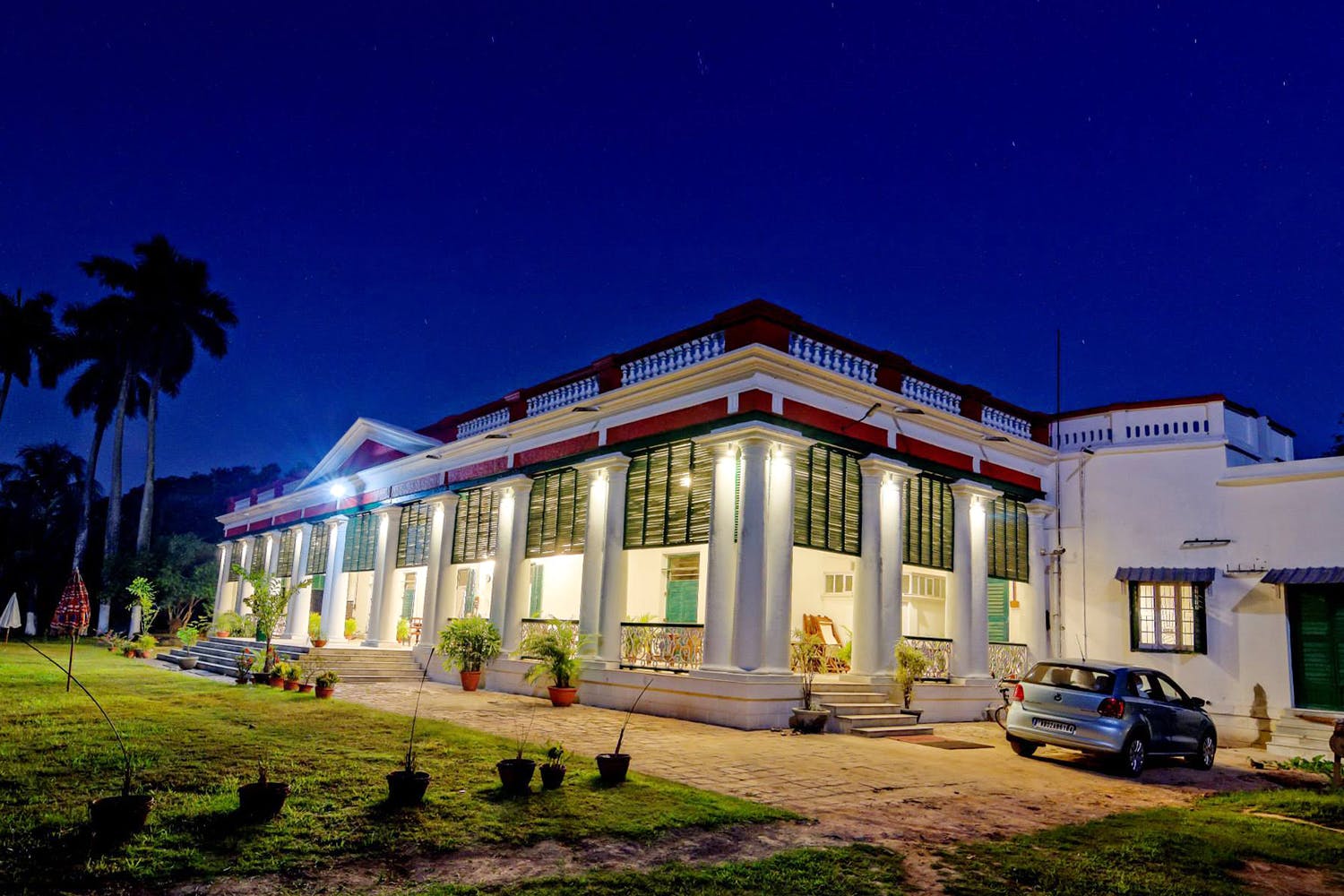 Planning a Weekend Escape? These 5 Places Are Under Three Hours And They Won't Break The Bank
Need a break but not looking to tire yourself out with a long journey? We've got you covered with this list of places near Kolkata. From cruising on a river near the Bangladesh border to palatial old rajbaris, take your pick and drive down over the weekend.
Bawali
Just 35 kilometre away from the city, Bawali is the best place for a weekend escape if you are looking for some p and q with a little dose of history. This non-descript village near Budge Budge is known for its palatial mansions and old temples. The greatest attraction of this place is the 300-year-old Bawali Rajbari, that has been restored and is now a heritage resort. You can also hole up in one of the cottages at the Bawali farmhouse spread across several acres with nurseries, gardens, ponds and tree houses dotting the place.
Taki
Taki in the north 24 Parganas is another very interesting place to be for a weekend escape. Sitting close to the India-Bangladesh border, you can actually take a boat ride right up to the intangible border over Ichhamati River. Alternatively, take a short boat ride to the birdwatcher's paradise, Kingfisher Island. A must visit when in Taki is, of course, the mini Sundarbans (aka Golpatar Forest). Remember to carry your ID proofs to enter this protected and unique forest lined with sundari and golpata trees. Other places you should check out is the 300-year-old the Jora Shiv Mandir and the Kuleshwari Kali Temple.
Shantiniketan
Every Bengali's go-to place for a weekend escape, Shantiniketan has more to offer than Visva-Bharati and Poush Mela. While the Bichitra museum and the Uttarayan complex inside the university are favourite haunts for all travellers, don't miss out on a visit to Andrew's Pally, the Khoai village and the indigenous market in Khoai (aka Sonajhurir haat) — a milieu of tribal dance, baul songs and indigenous products. Read more about the market here. Two great avenues for shopping are Sriniketan and Amar Kutir for batik and other indigenous crafts. Go the distance to Daronda to visit the Confetti store for glazed earthenware and, also, to watch the potters work the wheel.
Raichak
Sitting on the bank of River Hooghly, the quiet town of Raichak in South 24 Parganas is a popular weekend destination to check out. While the historic 18th century Raichak Fort has been converted into a resort (Ffort Raichak), the riverside view is mesmerising to say the least. Besides trying water sports like waterskiing and surfing, you can take a short boat ride to the nearby towns of Kukhrahati or Gadiari.
Balakhana
The Maheshganj Estate at Balakhana, Nadia is a perfect weekend getaway from the hustle bustle of the city. Once an indigo planter's bungalow that has an Italian origin, French style and a rich colonial history, the estate has now been converted into a heritage home stay. While the estate itself is sufficient to keep you occupied with its large open acres, gardens and antiques, other nearby attractions include a boat ride down the Jalangi River or to the Purbasthali oxbow lake to watch migrant fowls, river dolphins and ducks. Get more deets on this here.
Comments