We Went To Central Mall For Summer Tops And This Is What We Got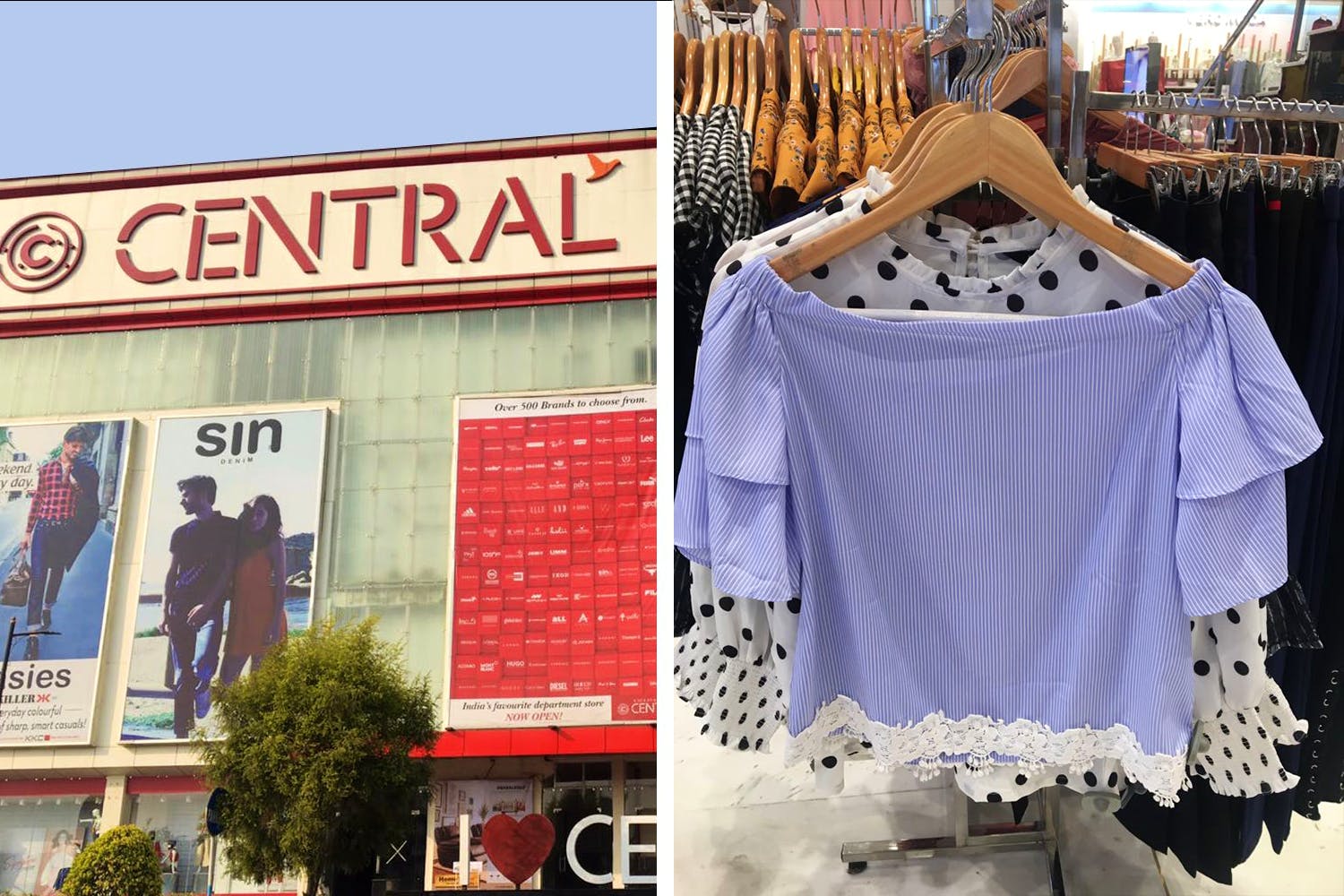 Summer's here and with it the much-needed wardrobe upgrade. If you're the kind who likes to shop only in the comfort of a mall, head out to Central Mall where we scored these summer wardrobe essentials all under one roof.
For Dates With Bae
This pretty-in-pink breezy top from new brand Prima Diva is summery, light and just perfect for  sultry Kolkata! You could tuck it in with high waist paints, wear it with a well fit skirt to make it look like a dress or even team it up with a pair of jeans.
Price: INR 899.
Perfect For Brunch
Brunches are tricky. Getting that balance between simple and stylish is not always easy. We scored this cold shoulder top from Chemistry. With its floral print, it spells summer-spring in every way. We loved the colour combinatioh, really light and fresh. The material is comfortable too.
Price: INR 1,499.
Perfect Patterns
This pick from Zink London is really subtle with a hint of contemporary patterns. You could actually wear it anywhere and everywhere.
Price: INR 1,399.
Got The Blues?
We thought this powdery blue one (in the main photo above) is a really versatile pick, both formal and casual. The material is great, very good quality cotton which will ensure comfort in the humidity. We love the dainty lace below, so feminine!
Price: INR 1,500.
Keep It Casual
Let's face it, every wardrobe is incomplete without a round neck tee. More so in summer, when nothing beats the comfort of slipping into one. We scored this one from Elle. It is slightly embellished and has a little detail around the sleeve which makes it interesting.
Price: INR 999.
Comments