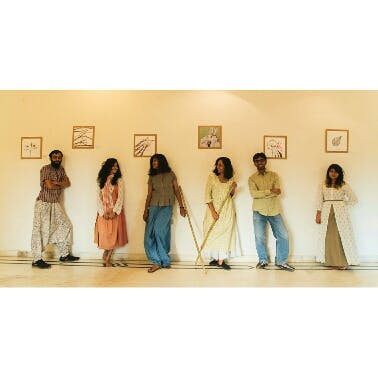 Find Super Comfortable & Sustainable Clothes In Kolkata At Biome
What Makes It Awesome
The idea of chemical-free natural dyed fabric is totally commendable in today's fast moving fashion world. Little do we know of the compromises we are making in order to look good. Biome is creating awareness about the dirty part of the clothes we wear through exhibitions and workshops all over India. Their aim is to make this world a sustainable one not just by concentrating on the product but the process and people behind it. Because believe it or not, our lives are interconnected.
What's My Pro Tip?
Everything here is handcrafted. You can just pick up fabrics and customise your design too!
Anything Else?
Textile is the most polluting industry in the world and cotton crop the most pesticide hungry. A total of 8000 chemicals and more than 2500 litres of fresh water is used to make our not so comfy t-shirts. Biome is conducting workshops for all age groups on natural dyeing, batik, block printing and other textile dyeing processes. Are we shifting to sustainable clothes now, Kolkata peeps?