The information in this post might be outdated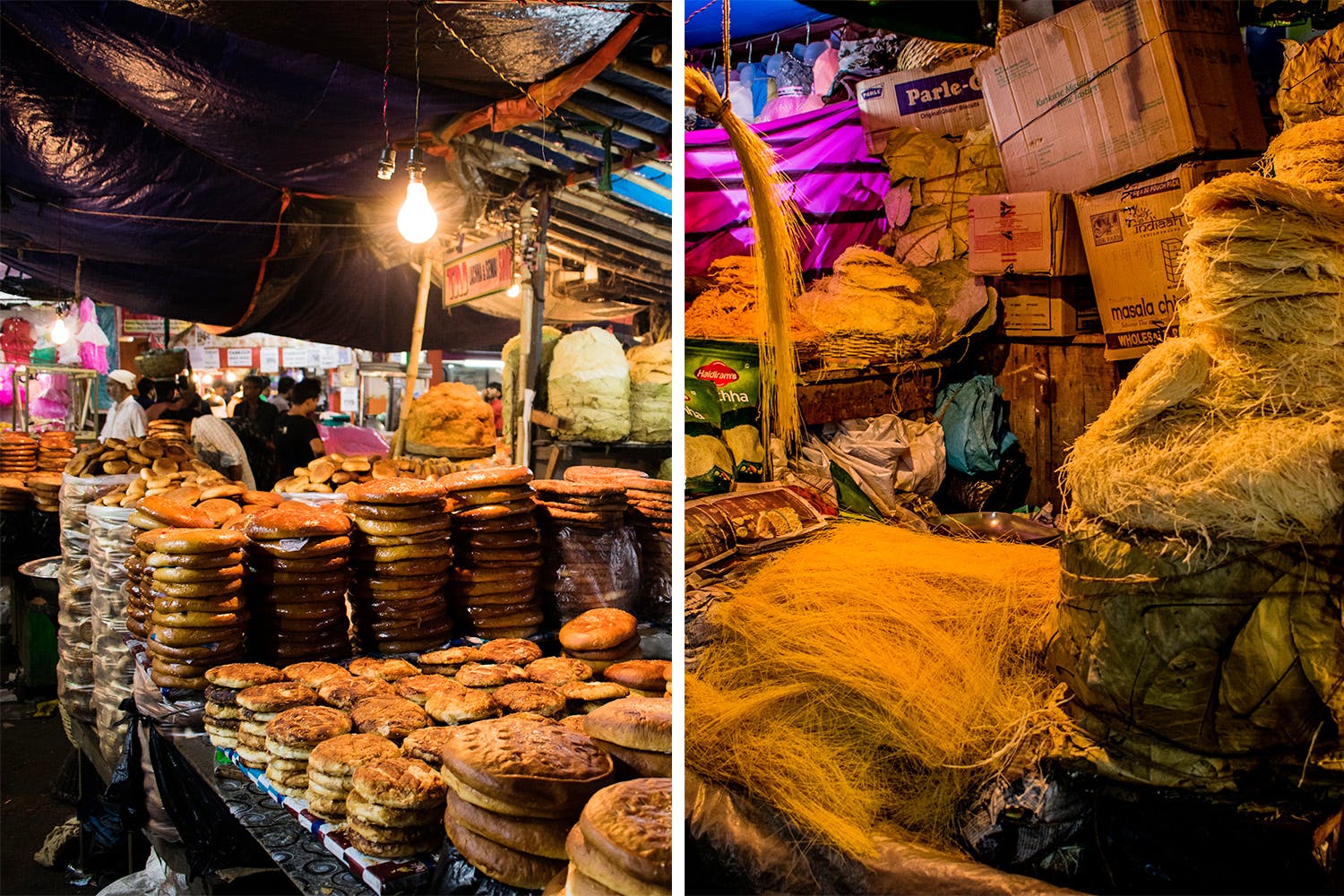 Ramzan Special: Hit Up Zakaria Street For Kebabs, Sevain & More
Zakaria Street, located around the magnificent Nakhoda Masjid, is a foodie's delight. Here's our guide to doing a Ramzan food trail in the area.
Sevain & Dry Fruits
When you enter the street, you will see these giant kadais of milk being boiled down and dry fruit sellers with carts heaped with a mix of raisins and different kinds of nuts. These are like your fancy "trail mixes" without the added hefty price tag. A kilo sells for around INR 400. Add a glass of hot milk is for INR 30 only.
To your right and left will be stalls selling all kinds of sevain — the toasted vermicelli used to make sweets as well as savoury dishes.
Sufia
One of the most popular joints here is Sufia — the  beef kebabs melt in your mouth. And they do a mean stew and dal gosht with lentils and meat — light and smooth with a dash of lemon and a sprinkle of chopped coriander, it will warm the cockles of your heart.
Try the beef bhuna and chaanp at the Bombay Hotel, one of the oldest eateries in the area.
Give Us Our Daily Breads
Stalls with baskets heaving with all kinds of freshly-baked breads (and rusks) like bakarkhani, rogini roti, and sheermaal are perfect to scoop up gravy dishes with or by themselves.
Chenghiz Khan's Chicken
Taskeen is popular for a dish they do during Ramzaan called Chicken Changezo — crispy fried chicken with their secret blend of spices named after the notorious Mongolian invader, Chengiz Khan. Unfortunately, you won't get it at all times of the year.
They also do a variety of grilled fish and falooda. We had the chai here — it's made in an old samovar that's been passed down through generations.
Abdul Hamid's Kebab Shop
Head to Abdul Hamid's Khiri Kebab, a small shop off Zakaria Street which has been around for ages — it's run by the fourth generation of the family. They are famous for khiri kebabs made from cow's udder. The chewy texture is an acquired taste though. The only other kind of kebab they serve is gurda (made from kidneys).
Adam's Kebabs
Probably the most famous kebabs in the area are the suta kebabs at Adam's Kabab Shop. The softest, juiciest kebabs you can possibly have, these are made with beef mince so fine that it needs to be supported with string around the meat — hence the name "suta" which means "thread".
Comments