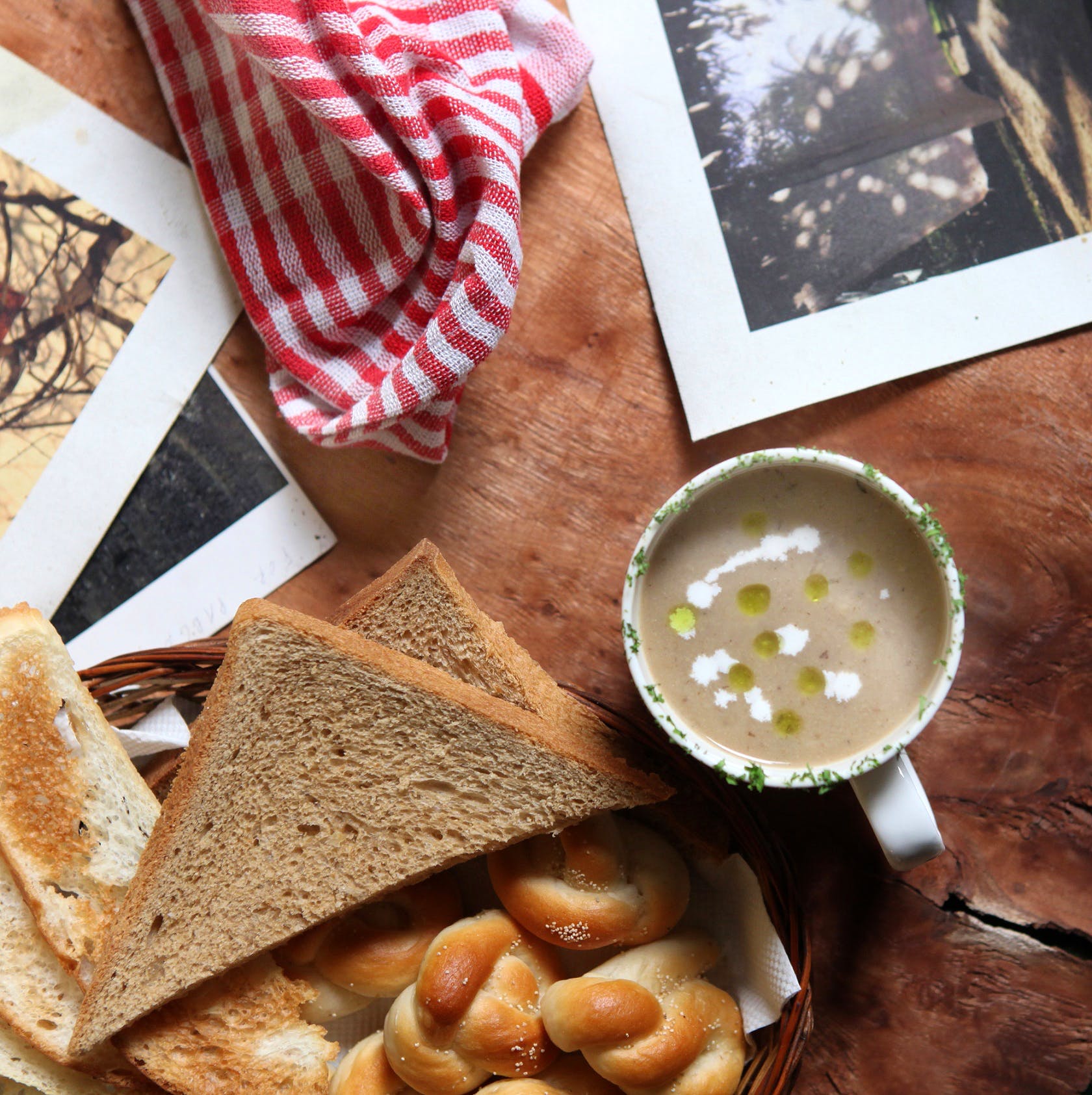 Keep Away The Chill & Warm Your Soul With These Hearty Winter Soups
The mercury has dipped to a nice low this year, and we're definitely not complaining. All we are craving is a bowl of hot piping soup that'll keep us toasty and snuggle our soul in a food hug. When it comes to food, Kolkata is never slow (though it can be about other things), and these warm soups are a must try this season.
Wabi Sabi
Dry fruits and nuts are known to keep you warm. Wabi Sabi has used this old wisdom to create their unique heavy pistachio soup. A creamy soup topped with white wine and pistachio's lingering sweetness, this is just what we need to perk up on a dull day. Try the leek and roasted cauliflower soup for a light snack, and we loved relishing on the healthy wholesomeness of the carrot and lentil soup with a slice of toast.
Cafe Drifter
This cafe's delicious comfort food keeps us going back for more in the cafe hood of Southern Avenue. Not disappointing this winter either, they have two new season-special soups on the menu that you must absolutely try to keep the chill away. A perfect winter delicacy, we loved savouring the thick soup of cream of green peas and roasted almonds while sitting in the cafe's outdoor patio. For something more hatke, you can try also try their creamy mushroom cappuccino.
Bakstage
Bakstage has the ultimate soup of every meataholic. Hit up here to chill with the grill in their outdoor section, but you just cannot forget top try their lamb paaya soup. A lip-smacking Mughlai delicacy that is best found in the narrow alleys of old Delhi, you can now relish it here at Bakstage with their signature chur chur naan. A thick spicy soup with enough heat from red meat, top up the paaya with some lemon juice and coriander before dipping the crispy naan into it.
Tak Heng
This gets as close to being cozy as snuggling inside a blanket on a cold evening. An iconic Chinese food joint that makes for amazing home-style cooked food, Tak Heng's chimney soup is like a warm tight hug to the soul that'll keep the cold willies away. Served in a rather large bowl, this soup is meant to be shared to spread warmth and happiness. Pair it with their old fave chilli pork and you'll sigh with satisfaction.
Chai Break
It's the most frequented place in Sector V that serves a mean meal, jazzes up the evening scene with awesome drinks and amps up the night with fab DJ music. All in all, it's the place to be when you are in this side of the town. And this winter when you are here you've got to try their heart carrot, ginger and turmeric soup. Rich in healthy goodness, this soup is packed with fresh flavours.
Comments